First published in 1973, Midnight Rider was a Dunedin-based music magazine which had the unusual ability to change its masthead assuming the following guises throughout its four-year lifespan, in the following order: Midnight Rider (12 issues), Silver Paper (one issue, the second, named after a Mylon Lefevre tune), Brown Earth 'n' Boogie (one issue, the third), Southern Flyer (nine issues), Travellin' Light (the final four issues).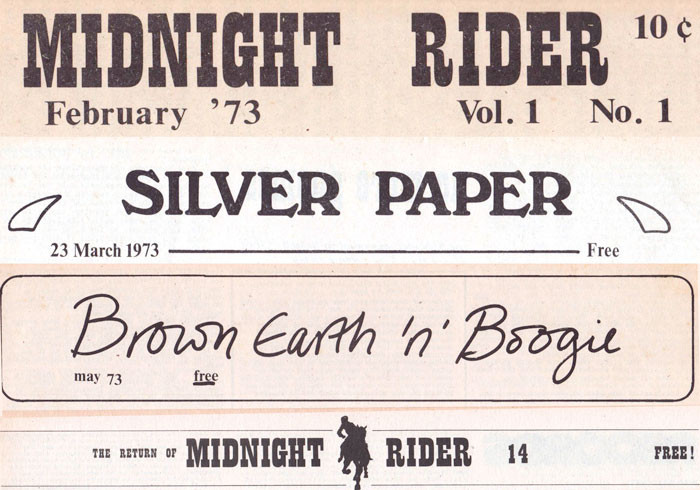 Despite the name changes, the issues are numbered from No.1 to No.27. Like many local magazines, the issues did not always have a date on the front cover or anywhere inside. The perverse rationale behind this move is that if you don't have a date, your magazine will never be out-of-date or last month's issue. It is also possible to forget to put the date on a magazine cover. Generally printed on newsprint, the magazine consisted of four tabloid pages of small print but several issues extended to six or eight pages. The magazine had a regular print-run of 2,000 copies.
The magazine was the creation of Phil Wilson (also known as Jesse James) who had lived in the USA during the summers of love. The magazine was unique among music titles in that it had regular coverage of global politics, New Zealand's burgeoning counter-culture scene and events on the left-wing protest calendar – such as the first issue's news item on the March 24 to 25, 1973 demonstrations at the Christchurch airport and the nearby RNZAF base – "to protest and draw attention to American Military activities at these bases." There was a phone number to call for "people requiring transport from Dunedin to the demonstrations."
Travelling to Christchurch became the norm for Dunedin music fans during the 1970s, as increasingly, the touring acts did not travel further south than Christchurch. The stadium acts often played only one New Zealand concert, at Western Springs in Auckland.
There was a flurry of music magazine publishing around 1973 with Dunedin's Midnight Rider appearing in February 1973, Wellington-based Alister Taylor publishing an ambitious New Zealand edition of Rolling Stone debuting 12 April 1973 and Hot Licks came out of Auckland in February 1974. NZ Rolling Stone did not last beyond 1973, Hot Licks closed in 1976 and the final edition of Midnight Rider was early 1977.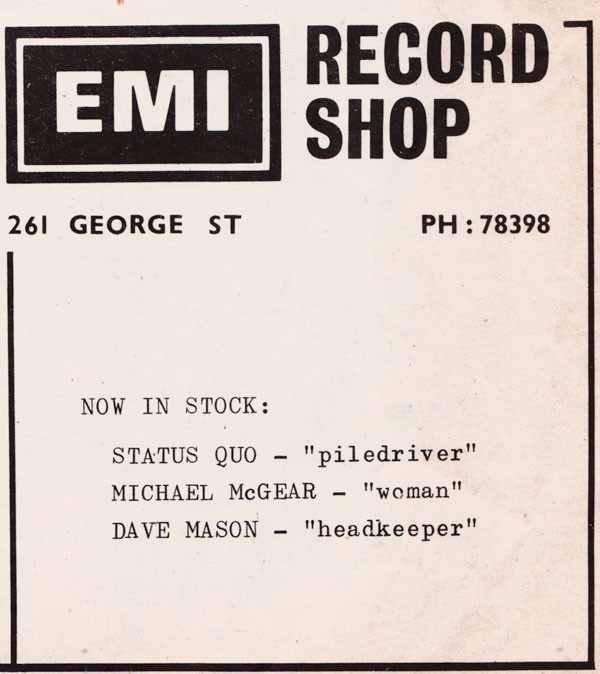 In the first issue of Midnight Rider the review of the Alister Taylor published book The NZ Whole Earth Catalogue criticised its originality and the $4.95 price. The review read, "256 pages of articles, information and review all bundled up in sickerdelic colour and outrageously over-priced. Most of it is very useful, some of it is blatantly and unnecessarily ripped off from other underground publications; and some of it is just plain condescending rubbish eg Arthur Baysting's article on buying records etc." The review, obviously by Phil Wilson, concludes, "You can pick one up for only $4 from Rosi in Mogs Market or from us here."
Alister Taylor was not amused by the review. Taylor was the king of underground publishing with big-sellers, Tim Shadbolt's Bullshit & Jellybeans (1971) and the NZ Edition of the Danish classic The Little Red School Book (1972). He was about to publish the NZ edition of Rolling Stone, selling for 50 cents, and he wrote a letter to Midnight Rider: "Your comments on the price of the first NZ Whole Earth Catalogue are interesting. Especially in view of the ridiculously high price of Midnight Rider. 10 cents for one sheet of tabloid, badly written and poorly presented. If you think we are ripping people off, then look at your own effort."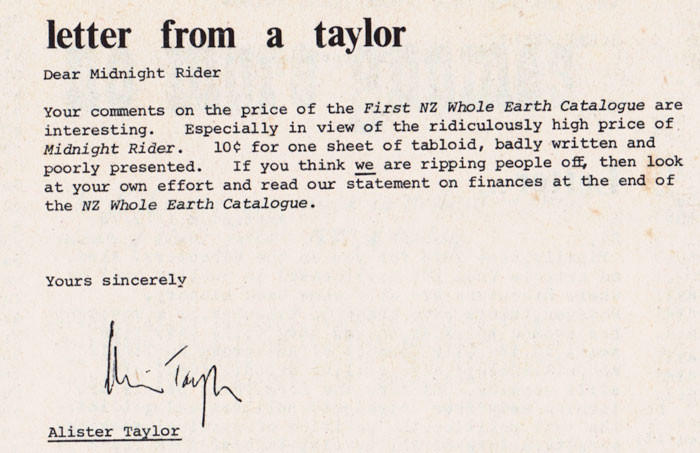 Both NZ Rolling Stone magazine and the 1974 freebie Hot Licks were bigger format magazines and Midnight Rider dropped the 10 cent cover price from issue two. There was one more attempt to put a price on the magazine for issue No.10, but once again the magazine reverted to free the following issue. Wilson and later editor Ken Weir were proud of their fanzine status and preferred to be under the radar and out of the loop, in respect to the commercial music business.
In the third issue Wilson wrote, "Maybe our name changing has confused you – three issues and three names – but it's fun. It ain't commercial, but that's okay with me. Midnight Rider was not intended as a rip-off nor as a rock paper – just that I wanted to get the Johnny Winter story out and it honestly cost 10 cents to produce when you add up the printers bills, typewriter hire, Letraset and postage. Then I thought about the second issue, looked at the bills, looked at the returns and the distribution hassles and thought 'what the hell!' let's go the whole hog and make it free."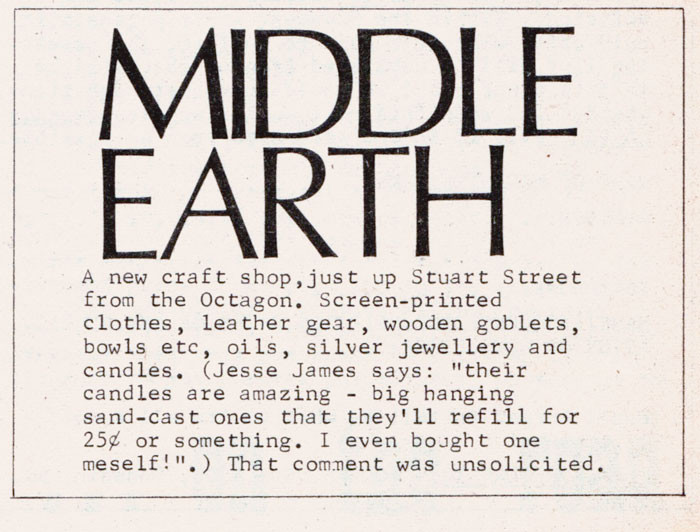 For a free magazine, Midnight Rider contained very little advertising. The regular advertisers included music retailers such as EMI, Paterson & Barr Ltd, Mike Pelvin's Record Store and Roy Colbert's second-hand record store. The only record company advert during the lifetime of the magazine was a half page for the Elvin Bishop album Struttin' My Stuff (Issue 24). The advert was placed by retailer/distributor Direction Records, who also published Hot Licks magazine.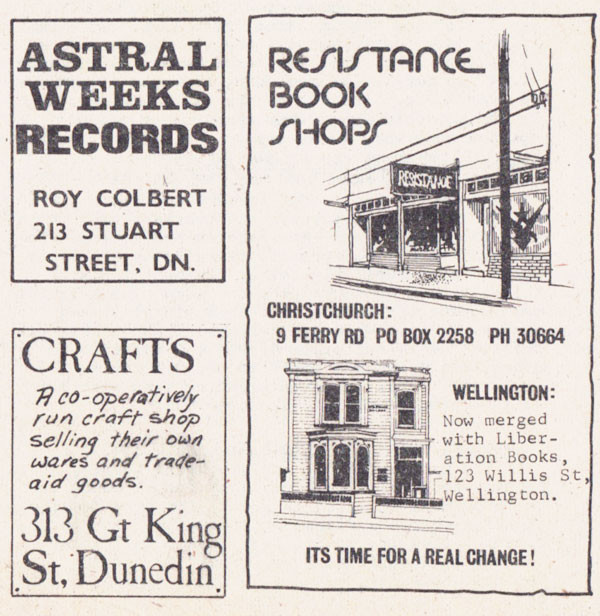 The University Bookshop advertised regularly in the early issues of Midnight Rider to sell alternative lifestyle titles such as Hunter S. Thompson's Fear And Loathing In Las Vegas, Mick Farren's Watch Out Kids, Richard Bach's Jonathan Livingstone Seagull, Mitchell Goodman's The Movement Toward A New America and The Illustrated Hassle-Free Make Your Own Clothes Book by hippies from the Haight.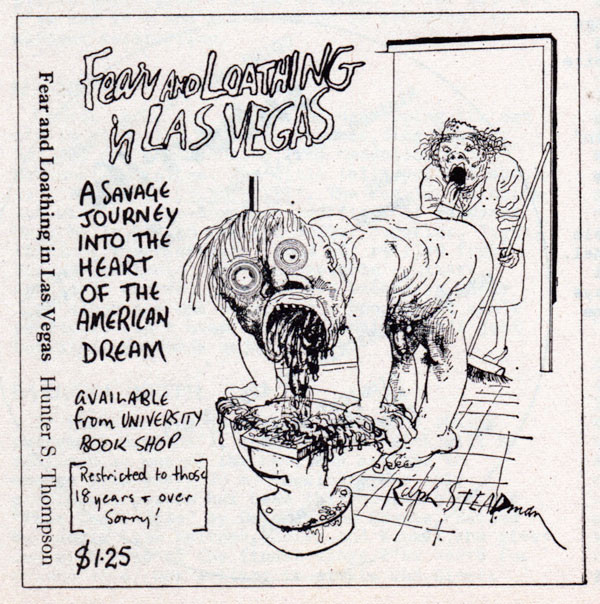 The editor of the magazine may not have liked the American military, but he was obsessed with American rock music. The band that was in the most issues of this magazine was Commander Cody And The Lost Planet Airmen with several front-page stories and smaller features or reviews.
Phil Wilson loved Americana but did not like the Wellington band Rockinghorse's Thoroughbred album, due to it sounding American: "NZ boys hit the local big-time with a concise musical encyclopaedia of American rock – pick the licks and win a prize. Their 'original compositions' reek of plagiarism – an album of other people's songs would be preferable than this album of 'original songs' from a band pretending they're American." (Southern Flyer No.19, mid-1975)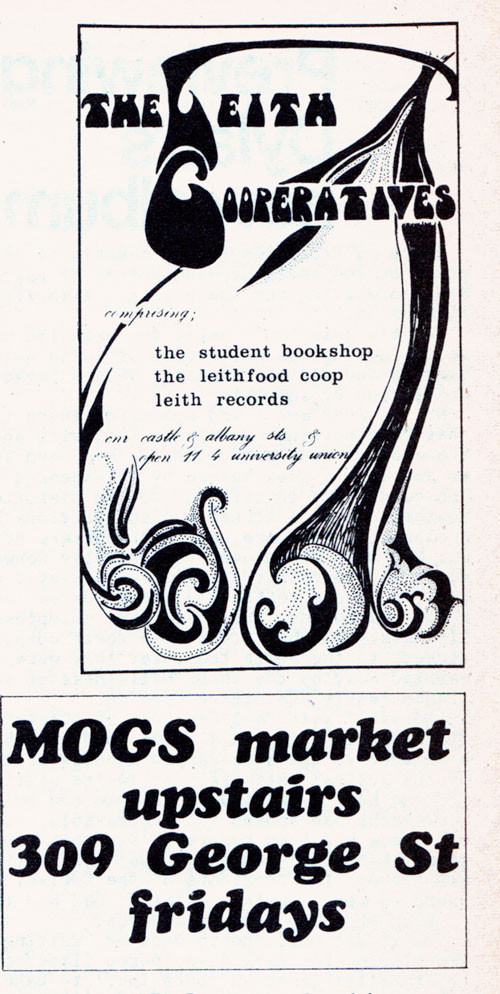 Phil Wilson wrote a tirade against British glam rock style, even when embraced by Lou Reed: "Glam rock – Pye Records like to label the current spate of cheap theatricals and nauseating vocals from Bowie and co as the 'new rock'. It's really just the usual old rubbish dressed up in drag. That's how we see Lou Reed on the back cover of his second solo album Transformer. Reed is Bowie's musical and otherwise mentor. When Bowie was just a silly hippie with curlers in his hair and happy to DJ at free concerts in Beckenham, Reed was already well known to Warhol and Velvet Underground freaks. Now the tables are turned and Bowie pays a few respects. All to no avail. This album is as tritely boring and pointless as any film by Andy Warhol."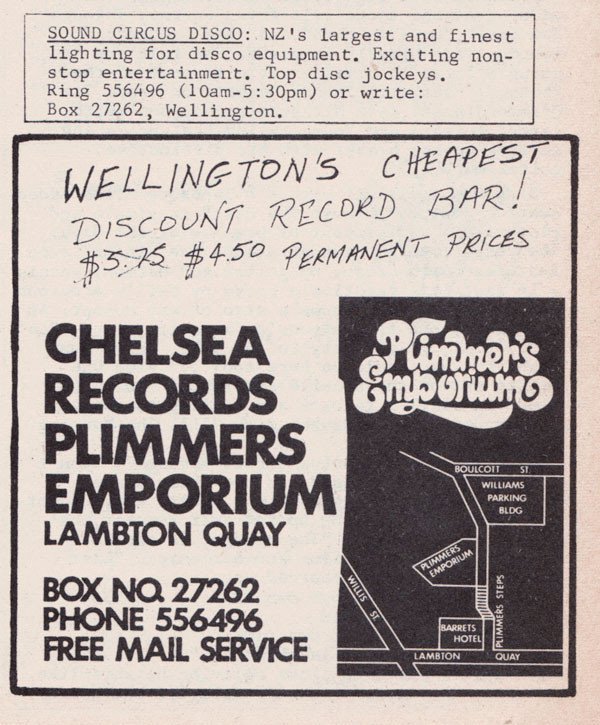 As a member of the Underground Press Syndicate (UPS) the magazine had the rights to music and political stories cut out of publications such as the Berkeley Barb or the Ann Arbor Sun. The features were stuck into the layout or retyped, alongside the local typewritten editorial. The magazine lists typewriter hire as one of its costs.
In most issues there were two dense pages of record reviews in small print and occasional concert reviews from Dunedin (Chuck Berry, Canned Heat, Renee Geyer), Christchurch (Bo Diddley, Joe Cocker, Little Feat, Mike Nesmith, Fats Domino), Auckland (Leon Russell, Freddie King, Eric Clapton) and Nelson (Average White Band).
Looking back now at the Midnight Rider magazines, some of the strongest writing is the blues coverage – both reviews and features. Blues fan Jon Hansen contributed reviews from the Auckland Blues Festival headlined by Freddie King (issue No.22), a Chicago Blues Festival review (issue No. 27) and an in-depth interview with Freddie King (issue No.18) recorded in the bar of his Auckland hotel.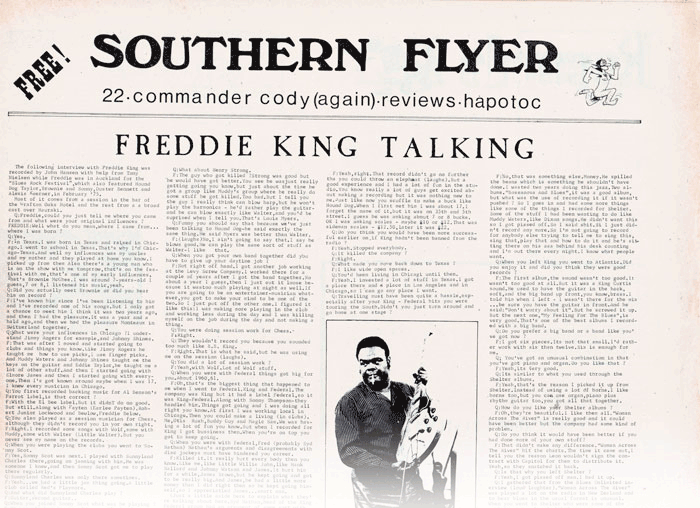 Hansen's introduction to the March 1975 Auckland Blues Festival at Western Springs sums the evening up well. "Absolute disaster, in the form of a torrential downpour struck two hours before the proposed starting time and was still pouring when the show finally got underway at 6.30pm. How or why anyone turned up at all, I don't know, but the 1,500 who did must rank as the hardiest blues freaks in the world. But once it started the music kept on coming, driving the clouds away so that the show finished with a superb summer night and Freddie King's band played until 1.15am."
Jon Hansen also hosted a half-hour specialist blues show, fortnightly on local commercial radio station 4X0. The younger blues fan Ken Weir started a blues society, meeting the first Wednesday of each month at the Downtown Tavern – "to play blues records in a convivial atmosphere." Weir also was also selling copies of Living Blues (USA) and Blues Unlimited to spread the news. Sometimes, Weir was a guest on Hansen's radio show.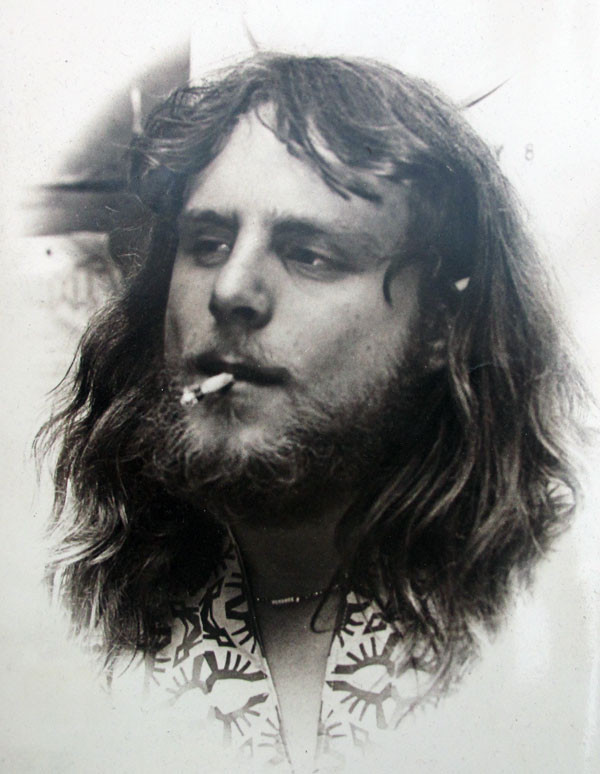 Hansen and other Midnight Rider writers had the rather fine habit of listing the musicians who played at a concert. This is brilliant for historians who want to know the line-up of the Leon Russell band, Freddie King's band or Rough Justice. The magazine's bad habit was, not identifying who wrote the album reviews, but the reality was that the editor wrote most of the reviews.
Phil Wilson would stand outside concerts and give the magazine to punters. In 1974, 17-year Ken Weir wrote to Wilson saying there wasn't enough blues in his magazine, so Weir was asked to join the team and he wrote reviews of Son Seals and Fenton Robinson albums in issue No.17.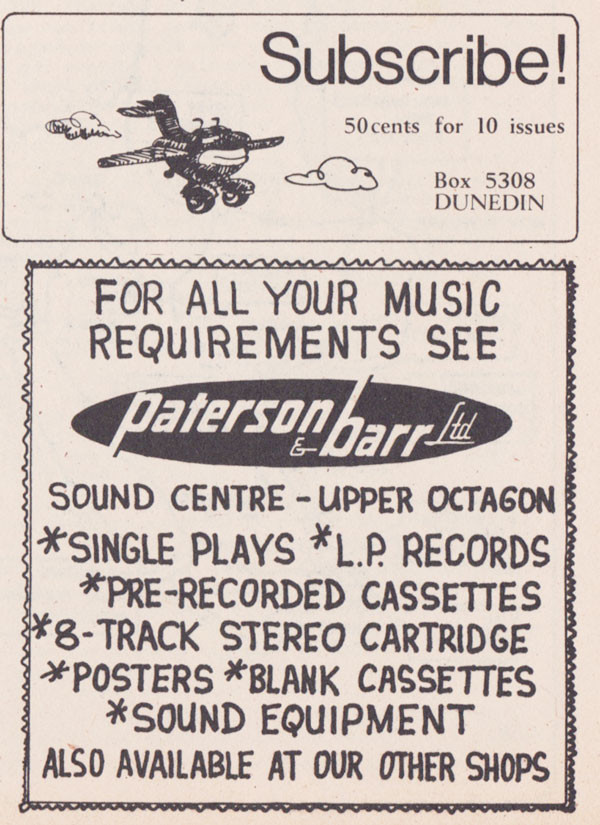 Before Weir met Wilson, he recalls seeing him at a Chuck Berry concert at the Dunedin Town Hall. "While Berry was fluffing around doing 'Ramblin' Rose' – Phil (who I hadn't yet met, was sitting across the aisle from me) yelled out 'Let it rock!' ­–­ I was very impressed!"
A column entitled "Access" provided details on alternative politics and lifestyle entities. In Midnight Rider there was a Liberation Front for every occasion. Issue No.23 noted "The Auckland Mental Patient's Liberation Front is planning a newspaper for people interested in the rights of patients and the state of the psychiatric services." A Margaret Street, Ponsonby address accompanied the announcement; in the 1970s the rundown Auckland suburb nurtured many local Liberation Fronts.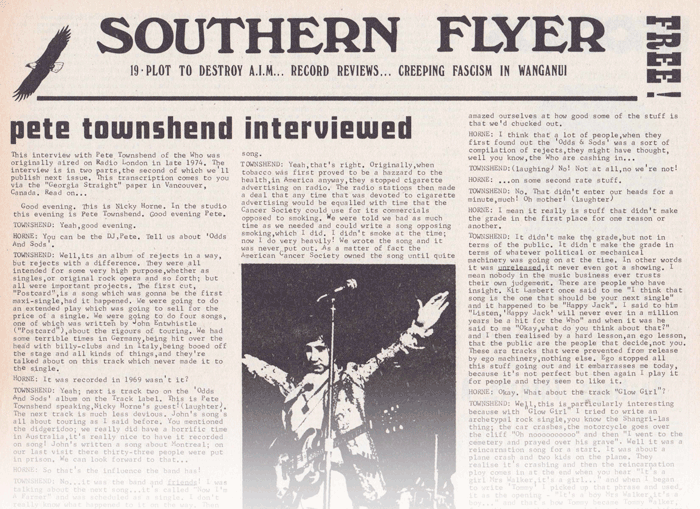 I first read a copy of this magazine when Southern Flyer issue No.21 found its way to Auckland University's Craccum magazine – postmarked MORAY PLACE, 18 NOV 1975 – Phil announced his departure and that "Ken Weir will take over as producer / editor and general dog's body who may change the name of this magazine again, so be warned."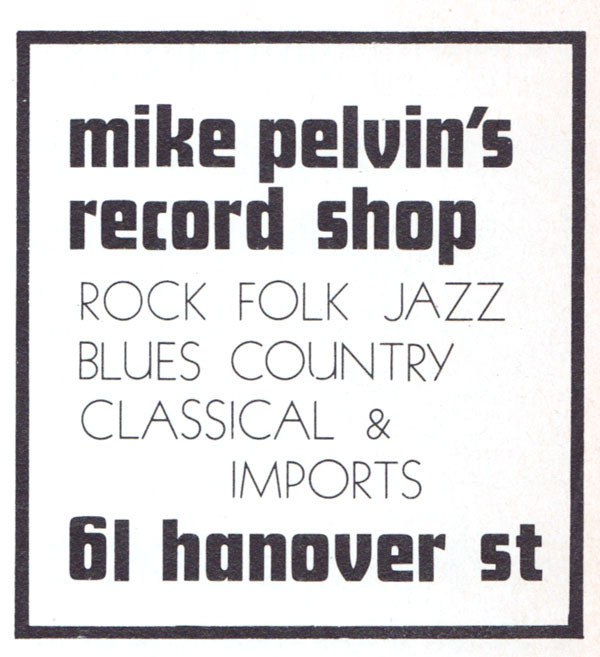 Dunedin record shop owner Roy Colbert advertised in the magazine but described Wilson as "a relentless anti-music industry guy," adding that, "The magazine loved American B and C bands, championed underdogs other writers hadn't found. There was a strong blues and R&B slant. These guys really loved the music."
In issue No.22 Ken Weir commented on record reviewers in the Record Reviews column bemoaning the writer who knows little about a genre and who is prejudiced against that genre. "The example that springs to mind most readily is that of the recent country-rock reviews in NZ's own Hot Licks where good albums in this field have been castigated by people surprisingly ignorant of the subject. Surely they have someone who knows their onions in this field."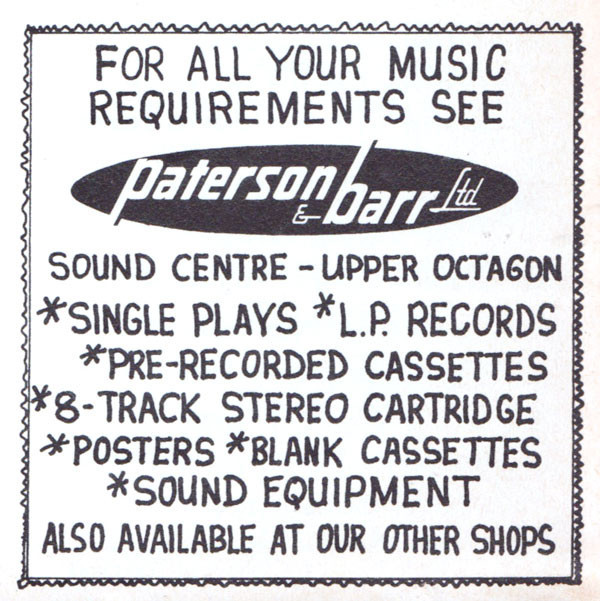 The new editor, Ken Weir wanted to increase distribution in schools and advertised for "Skool kids to leave a few Southern Flyers lying around the place. I'd really like to see SF getting into Dunedin (and other) skools. Drop us a line and we'll send you some." (The Southern Flyer No.23, "Chaotically produced in February 1976, under a National Government.")

In the same issue the politics continued with the new editor: "The Fall Of Chile" – an interview with Mrs. Allende, the widow of the assassinated President – a story sourced from Ann Arbor Sun. Speaking of chaos, there's a plea for a "Lost Subscriber … would the nice lady who sent in a subscription from Taupo, Tauranga or Egmont or somewhere like that, please write again. I went and lost your address. Sorry!"
If any area of music was light in Midnight Rider, it was the coverage of New Zealand bands. In concert reviews, the local support band was sometimes seriously put down. New Zealand music coverage increased in the final few issues of the magazine, partly because the local Dunedin scene gave birth to Mother Goose and a story appeared on page one of issue No.25. Ken Weir was impressed with Rough Justice live and their review made page one of the final issue, No.27, in early 1977.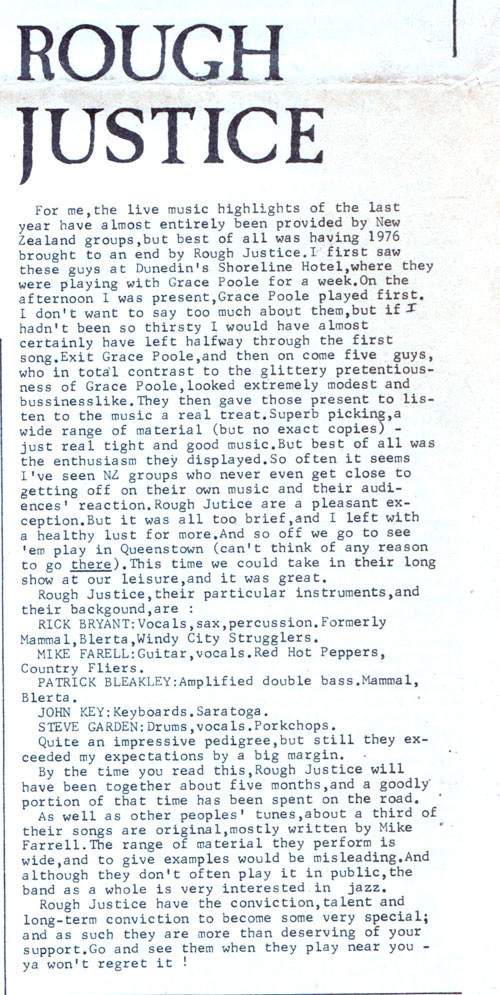 Although focused on American rock and roots, Midnight Rider reviewed numerous British old school rock releases. At the same time, Weir acknowledged the emerging UK pub rock scene with reviews of the first two Dr Feelgood albums. The rise of reggae was reflected, with stories on The Wailers and Toots And The Maytals. Sultry soul singers also got their dues in the magazine, from Gladys Knight to Renee Geyer. Respect was also shown to the funky guys, such as Bill Withers, Al Green, Isaac Hayes and Bernard Purdie.
The magazine celebrated fanzines as "The real music press." There were succinct reviews and mailing addresses for zines such as ZigZag (UK), Who Put The Bomp (Los Angeles), Hot Wacks (Scotland), BAM (San Francisco), Dark Star (UK) and Sunrise (USA) etc. When Hotlicks was reviewed, the magazine was criticised for adopting the original Rolling Stone – tabloid folded in half, creating an A4 size cover – a format that the later magazine Rip It Up would also adopt.
In 2016, Ken Weir reflected: "Phil Wilson was an older hippie mentor for me and had a big impact on my music tastes that lives on today. I put out six editions on my own, while I was still at school or working for the Otago Daily Times before heading overseas myself in 1977. I am really proud of what we did."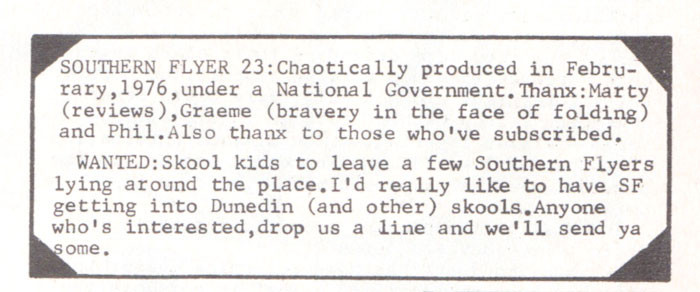 Ken Weir left for the UK and caught up with Phil Wilson in London, but no creative ventures resulted from their reunion. After several years in London, Weir returned to work in journalism in New Zealand. He applied for the first writing job that Rip It Up advertised, but the magazine was looking for someone to embrace new English music such as Joy Division, not another lover of American soul and roots. Weir made the move to Melbourne in 1985.
In Melbourne, Weir became the Entertainment Editor of the Sunday Herald Sun and host of PBS-FM shows The Pearls and The Gumbo Show. He now runs a successful food blog, Consider The Sauce.
Weir travelled to New Orleans and South Louisiana in the 1980s and 1990s for music and culinary adventures. There was always an irony in the fact that Midnight Rider loved American music on one page and protested against the FBI, the CIA or the military on the next page. Weir still loves vintage Americana music: "But it's always been the same – love the music, the food, the culture, the history; love the people, too; but abhor the politics!"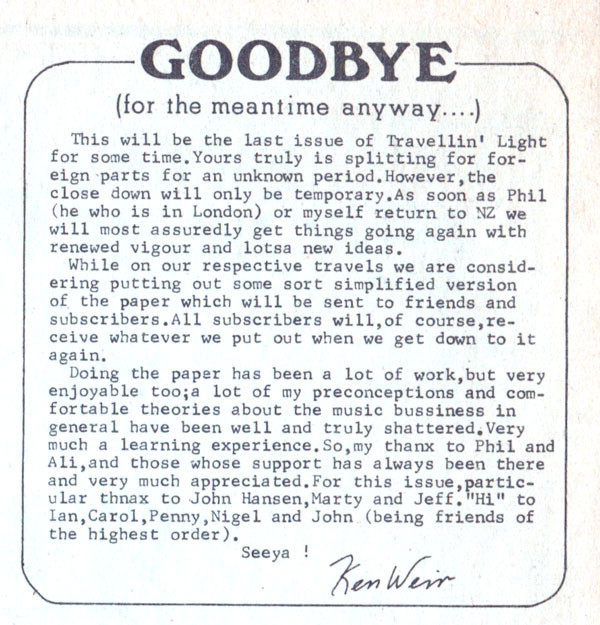 --
The mastheads and lead stories
1. Midnight Rider, Feb 1973: Johnny Winter Interview.
2. Silver Paper, March 23, 1973: Commander Cody.
3. Brown Earth 'n' Boogie, May 73: Allman Brothers Band.
4. Midnight Rider, American Indian Movement, Resistance Bookshops.
5. Midnight Rider, Polynesian Panthers, Trolley Buses, B.B. King.
6. Midnight Rider, Cree Nation Survival, Leon Russell live review.
7. Midnight Rider, Resistance Takes Stock, Commander Cody.
8. Midnight Rider, Green Stone Valley Highway, Dylan's New LP.
9. Midnight Rider, Bo Diddley, Chuck Berry, FBI Murders Indian Leader.
10. Midnight Rider, Kicking USA Out Of Aussie, Dylan in Toronto.
11. Midnight Rider, Foreign Interest In Red Hills, Pointer Sisters.
12. Southern Flyer, Dylan Exposed, The "Anti-City" Community.
13. Southern Flyer, West Australia March, John McLaughlin.
14. Midnight Rider, Was Liberation Army Chief A CIA Agent?
15. Midnight Rider, Iran Next World Conflict, Albert King.
16. Midnight Rider, Pacific Island Independence, Earl Scruggs.
17. Southern Flyer, The World Food Crisis, T-Bone Walker.
18. Southern Flyer, Maria Muldaur, Freddie King live review.
19. Southern Flyer, mid-1975: Pete Townshend Interview Part 1.
20. Southern Flyer, Nuclear Energy Doesn't Pay, Herbie Hancock.
21. Southern Flyer, Nov 1975: Commander Cody, Toots & The Maytals.
22. Southern Flyer, Freddie King Interview, The Woodstock Nation.
23. Southern Flyer, Feb 1976: Fall Of Chile, Stones In Kansas City.
24. Travellin' Light, Prairie League's Craig Fuller, The Wailers.
25. Travellin' Light, Are Nukes Dangerous? Mother Goose flying.
26. Travellin' Light, Charlie Daniels, Wounded Knee Cover-Up.
27. Travellin' Light, Feb 1977: Chicago Blues Festival, Rough Justice.