A predecessor of the LOOP Recordings Aot(ear)oa label, LOOP was an important magazine for the Wellington music scene during the late 1990s and early 2000s. Through the inclusion of cover-mounted compilation CDs, the magazine introduced rising acts such as TrinityRoots, The Black Seeds, and Fat Freddy's Drop to a nationwide audience.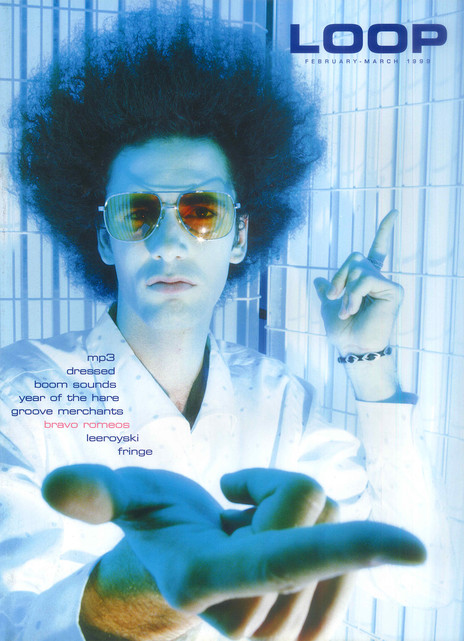 One of the key people at LOOP magazine was Mikee Tucker, who came to publishing through a circuitous route. He grew up in Auckland but moved to Wellington to study design, dreaming of working at a UK magazine like Face or iD. Instead he dropped out after two semesters and became an apprentice at Grace hair salon to pay the rent.
Tucker's unstoppable drive led him to find other opportunities beyond this entry level job. His father taught him photography and he had excelled at the subject in seventh form (Year 13). He convinced the salon owners to let him create a backroom photography studio that could be used for publicity photos or images for competition entries.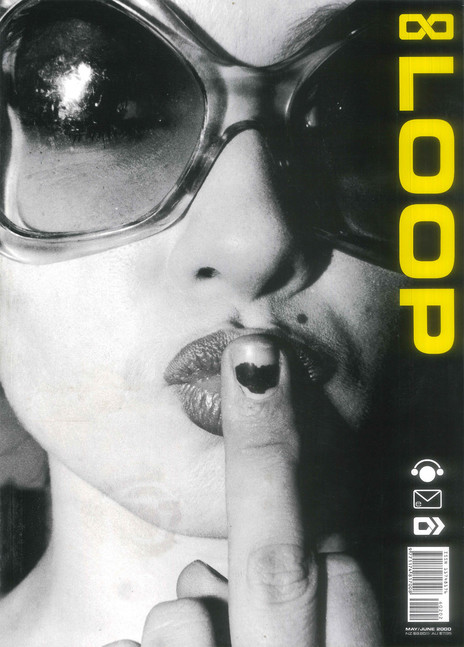 Tucker became a full time photographer, initially working as an assistant for his dad in Christchurch before starting his own business in Wellington. His work ranged from shooting the Mobil 500 car race to taking photos for wineries. One of Tucker's clients was newsprint fashion magazine Wellington Styles and he was offered a job by Carolyn Enting, who ran the publication with her father.
Tucker found he could sell ads more easily if he promised potential clients that he would take photos as part of the bargain. He was only 19 years old, but within a year his role had expanded to encompass editing, selling ads, and acting as chief photographer. Wellington Styles was run out of Johnsonville by Wilson and Horton, but Tucker and his teammate, Brodan Stephens, wanted to relocate.
"Brodan was my old mate from school. We went to our manager Bruce Dahl and said, 'we need to be in town, that's where the scene is. Johnsonville is killing our vibe.'"
Stevens and Tucker set up a new office in art-deco Anvil House across from the Michael Fowler Centre. Not long after, Tucker met his future business partner, Mark Cubey. Cubey had a wealth of journalistic experience. He edited Salient magazine at university, became a sub-editor and writer at the Listener, helped to start Radio Active's Rad magazine, and was design director, writer and board member for independent Wellington newspaper City Voice. Cubey was up to date with digital design, having started desktop production company The Colour Bureau with Michael Lockhart. The pair also began Scope magazine with Jim Scott.
If that wasn't enough, Cubey was also deeply involved in the music scene. He'd been DJing on Radio Active ever since starting the Uncut Funk Show in the early 80s with DJ Teepee (which continued on as the Wednesday Night Jam with Cubey, Rhys B, and an ongoing range of local DJs). Cubey made music as part of Love Factory Band, which did parody versions of popular songs. They were known for outrageous performances and gimmicks such as giving out meat packs. Broadcaster John Campbell was a backing dancer at one point.
By the late 1990s, Cubey had become Radio Active's station manager. Tucker visited him to arrange a contra advertising deal for Wellington Styles and they worked together on a fashion week after-party that was very successful. Cubey soon realised that Tucker was a born salesperson with phenomenal drive.
Cubey joined the team at Wellington Styles just as Stephens was leaving. He worked on two issues before formulating a plan with Tucker to take over the magazine. They set up a company, Swarm Ltd, with investment from Darrell Antonopoulous from Diva bar. Graeme Hale from Grace hair salon joined as advisor and shareholder, and Tucker made his mum, Roz Burkitt, a silent partner. However, they discovered that the owners of Wellington Styles wouldn't sell unless they used the same printing firm.
"We'd found a cheaper printer to do the next issue, but of course a key reason Wilson and Horton had been doing the magazine was to provide work for their printer. We just charged ahead and it all ended hideously. We printed a whole issue but had to pulp it. Then we thought we'd set up our own thing, go colour glossy, do it for free, and make it much better. I had to throw in my own money to keep the printers happy and avoid a potential legal stoush with Wilson and Horton."
Fortunately their current clients were keen to place ads in the new publication, despite it not yet having a name. Tucker flicked through a dictionary and chanced upon the word "loop" which somehow seemed perfect. The ethos of the magazine would be to reflect Wellington's culture back to itself and be a publication in which even the ads were cool – an approach Cubey had gleaned from Active.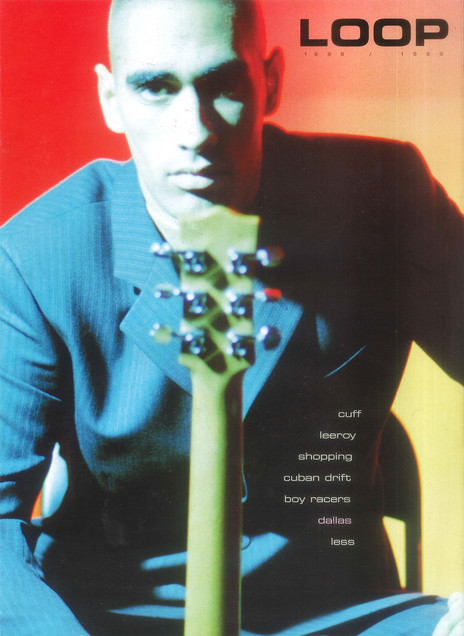 LOOP was launched in December 1998. The cover featured Dallas Tamaira, who had just released his first solo single; Fat Freddy's Drop was yet to form. The cover of the third issue featured Daniel Weetman from new group The Black Seeds. Distribution was via Tucker's just-warranted Ford Escort and simply involved dropping it off at the cool spots across the city.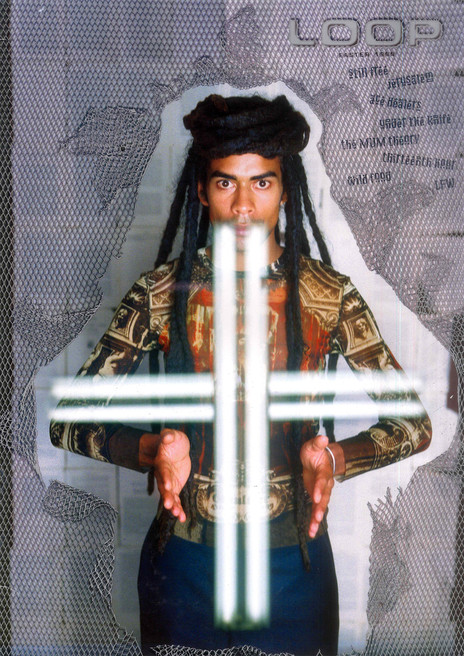 For LOOP's sixth issue in September 1999, a cover price was added and the magazine was distributed nationwide. A unique selling point was also introduced: each issue included a free CD containing entirely local music and sponsored by advertisers such as Smirnoff Vodka. In some cases they were also CD-Roms with photo galleries, video content, or links to related online information.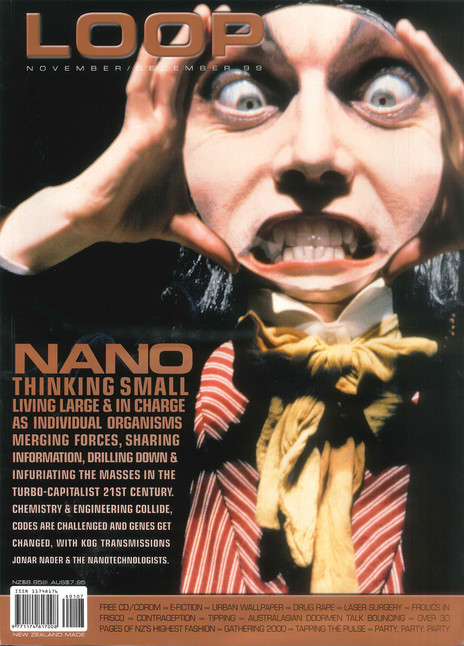 They wanted to increase the magazine's page length to match the leading Auckland publications such as Pavement and Remix, so Darrell Antonopoulous encouraged his friend Vasilis "Billy" Giannakakis to invest money to fund this expansion. Giannakakis was a co-owner of internet service provider Paradise, which had been sold to Telstra in a multi-million dollar deal.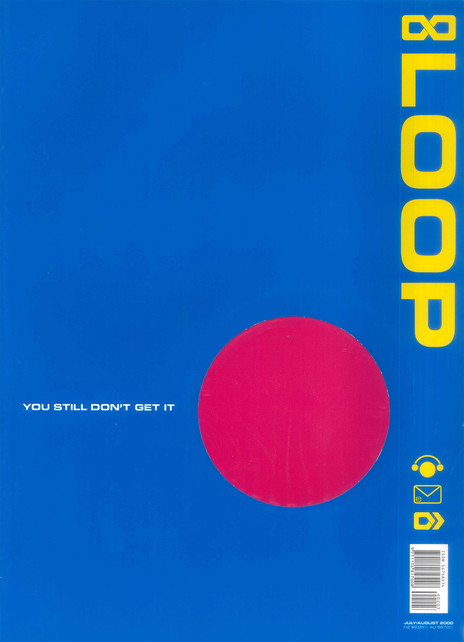 The LOOP compilations coincided with a growing buzz around the Wellington music scene. The rise of electronica had opened up new avenues of sound and musicians trained in traditional rock or jazz instruments were taking an interest in beats and dubbed-out effects. This marriage of styles could be heard across the city at clubs like the Matterhorn or creative spaces such as the one run by Bret McKenzie and Shannon Williams on Wakefield Street.
Meanwhile on Haining Street, musician Iain Gordon ran a space where weekly jams might see him jamming alongside Aaron Tokona (Weta), Maaka McGregor (Wai 100%, Southside of Bombay), and Mu and Dallas Tamaira, two future members of Fat Freddy's Drop. This odd assortment of musicians came together as Bongmaster and had a track on the first LOOP magazine compilation.
Tucker gathered tracks for each compilation by visiting private studios around town and asking for burnt CDs of new tracks. Sometimes he collected more tracks by visiting Chris Chetland at Kog Transmissions in Auckland. The label was already well established but keen to tap into LOOP's growing readership. These tracks were then mastered by George Nepia at Flax Wax Studio, which he co-owned with Mu. Next door was Jeremy Geor (50Hz). Lee Prebble was in-house engineer at Marmalade Studios, which was in the same building.
LOOP magazine introduced many seminal acts for the first time, with debut tracks by TrinityRoots (as "Trinity"), The Black Seeds, and Rhian Sheehan. Producing a CD and a print magazine was however a costly endeavour. Cubey recalls time-consuming fashion shoots that required wrangling clothes, models, camera equipment (including rolls of film), make-up artists, hairdressers, and so on.
As the magazine grew, Cubey's former Radio Active colleague Andy Mitchell was enlisted to help with the compilations. Mitchell went on to be a key figure in the LOOP story. Among the dozens of people who worked on the magazine were: Ralph Walker, general manager; legendary DJ Clinton Smiley, who contributed a large amount of musical content; and Simon Swain contributed design elements and content for their website, which was created by Matt Dillon. Later on, the magazine was designed by Jeremy Takacs, known for his work with Shihad.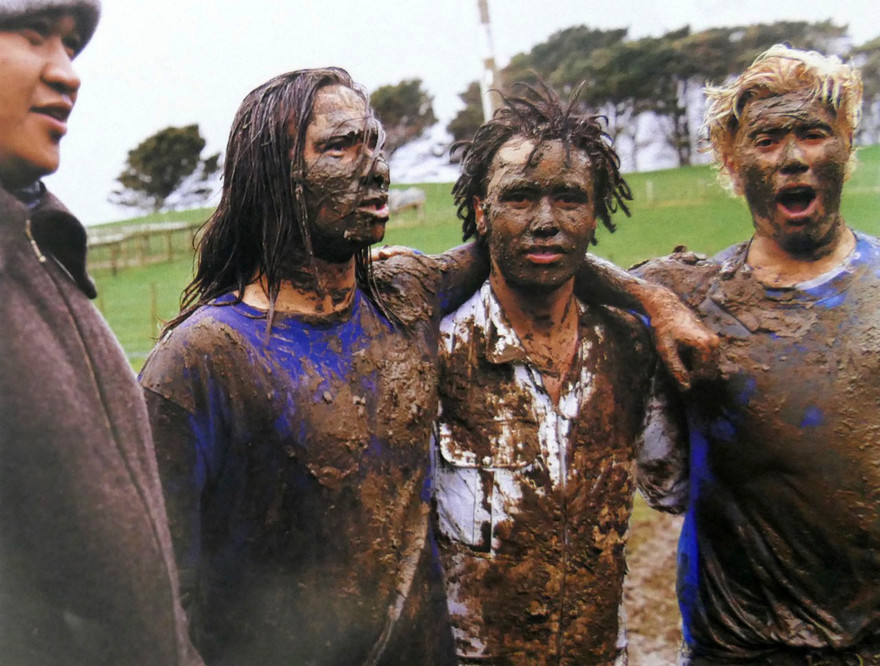 In the end, LOOP magazine ran for 14 issues and nine compilations before its finances began to come unstuck. Producing both a high-quality magazine and CD each month depended on having a sizable readership buying each issue. Ever since it went nationwide they had worked with distributor Gordon and Gotch, but this meant a long lag between releasing an issue and receiving money back from sales, so cashflow was increasingly problematic.
The final straw was their attempt to put out both the regular issue and an extra Christmas edition in December 2000, with a double CD collating the best from their previous compilations. It was beyond what the market could support. The final issue came out in April, just as Cubey and Tucker were putting Swarm Ltd into liquidation. Fortunately Billy Giannakakis let his investment slide and arrangements were made with their other creditors, though a disagreement about outstanding costs with a printing firm led to a court case.
Cubey subsequently set up Arms Ltd with Michael Lockhart to teach business skills to artists (for two years), before going on to become Kim Hill's producer at RNZ for 10 years. Meanwhile Mikee Tucker was formulating a plan to restart LOOP as a record label, along with Hannah Cornwell who worked as the office manager during the magazine's final half-year.
It was during this time that LOOP was first involved with a CD release outside the magazine. Cloudboy asked them to help release their 2001 album Down at the End of the Garden, a joint effort with Dunedin label Arclife. TrinityRoots also asked whether LOOP could help release their debut EP; Swarm Ltd covered the pressing costs and arranged distribution. These events became the seed for the groundbreaking label which would follow the magazine, LOOP Recordings Aot(ear)oa.
Links
Read more: Loop Recordings Aot(ear)oa
Website: LOOP
Scoop article on the closing of LOOP magazine
Documentary: OE: Brazil
--