In three years of existence Cassandra's Ears have survived line-up changes, dreadful southern recording studios and a nightclub audience expecting ZZ Top covers. Now with an excellent debut EP out on Jayrem things must surely be looking up ...
"Well, quite frankly I think we should all just go and join covers bands," says songwriter/guitarist/singer Jan Hellriegel. Fortunately for local music she speaks in jest, but there must have been times when she was tempted. Being asked to stop playing by nightclub staff is something a band of the Ears' quality shouldn't have to put up with.
On the other hand there has been support from the least likely of quarters: "There are lots of people outside the main centres who like to hear original music, which is quite amazing really. There's a place on the Coromandel called Colville where they're really receptive to what's going on."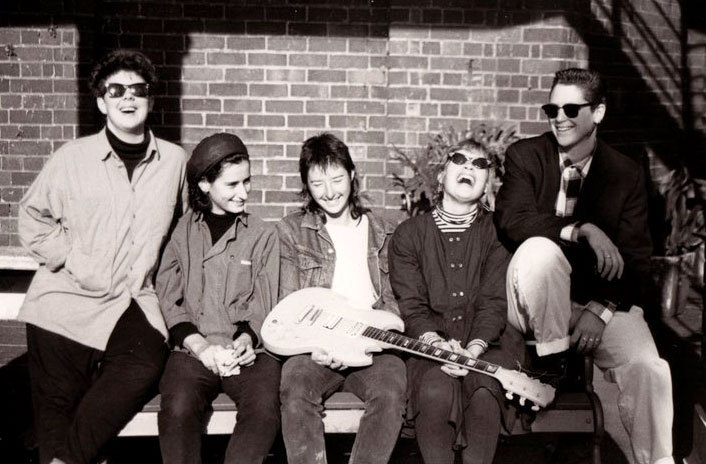 Cassandra's Ears formed three years ago when Jan decided to play at the Dunedin Women's Festival, and asked her neighbours at an Otago University café table to form a band with her. They learned to play their instruments in two weeks. Since then they've played countless gigs, contributed a song to the less-than-memorable Weird Culture Weird Custom student radio compilation, moved from Dunedin to Auckland and released their Private Wasteland EP.
The Dunedin-Auckland pilgrimage is one many of the country's best bands have made, despite the fact that at times Auckland's good live venues could almost have been counted on the nails of one finger. Jan says she found the Auckland scene quite good.
"The audiences are really good, and lots of venues keep popping up all over the place. Then they die again, but there are some there." Dunedin, she says, also has a good scene, but it's different. "There's only The Oriental as a medium-sized venue for bands like us. But you can play down there and even if no one knows you, you'll get someone coming along to see you, just to see what it's like."
Jan writes all of the group's material herself, and on the evidence of the record is clearly a talented songwriter. "I can't be bothered about writing about things that people have written about a lot before," she says. "Most of my songs are taken directly from New Zealand and, I suppose, life is social, political."
The most directly political song on the EP is 'Worker's Lament', and it's one of the best, musically and lyrically. "Yeah, it's quite funny," says Jan, "so many people have different ways of approaching what that song means. The way I think of it is totally different from the way everyone else thinks, but that's alright. Some critics are going on about how it's about me not having any time to do any creative stuff, but it's actually to do with working people just never having time to explore the "important" things in life.
"And getting criticised – like when I was at varsity, lots of people were ready to point the finger at these people not living the way they want, when they just don't have time to sit around in a café and smoke and sip coffee and discuss the latest popular politics. But I suppose if you're going to listen to a song then your own interpretation is probably the right one. I don't really mind what people think the lyrics are about, although I'll dispute it if they really want me to."
Jan was brought up listening to disco and Neil Young but at the moment New Zealand music is the biggest influence on her writing.
"I can just put my finger on it, [and] relate to it a lot better than I can to all those drum machines and funky roosters or whatever they're called. But, who knows, next week I might be into symphonies or Mantronix if I could afford the gear."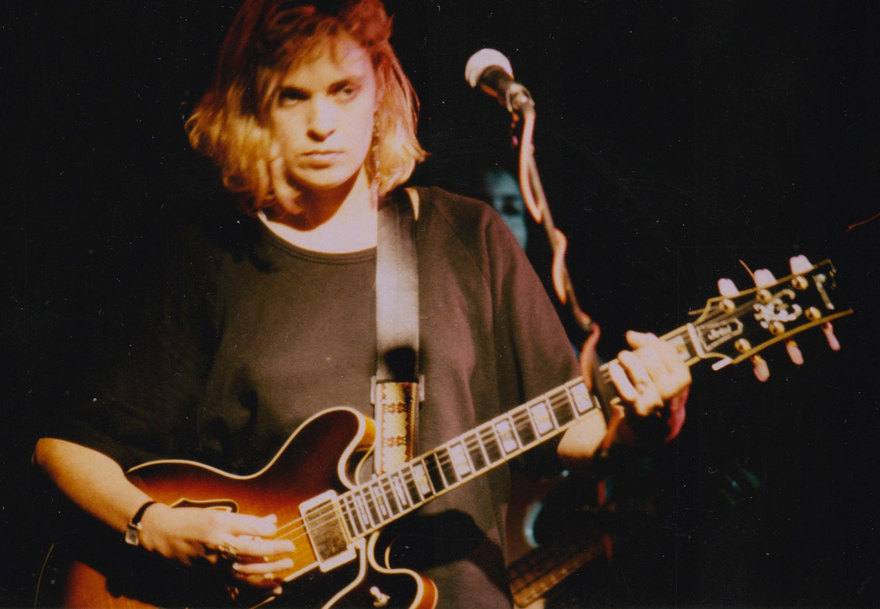 Although Cassandra's Ears' vocal harmonies give the group their distinctive sound, the lyrics are written with the melodies, not as an afterthought.
"When I write a song it all sort of pops out at the same time. I sometimes wonder if I haven't actually written any of it, y'know, because it just happens. I don't really think about it beforehand. But who knows what happens in the metaphysical world?"
Who indeed. But while divine inspiration remains a mystery, it's a safe bet that the album Cassandra's Ears will be recording next March will contain some of the best melodic pop songs of 1989. "My wish is my command" goes one of the songs on Private Wasteland.
Cassandra's Ears are a band with the potential to make their every command come true.
--
First published in Rip It Up, December 1988