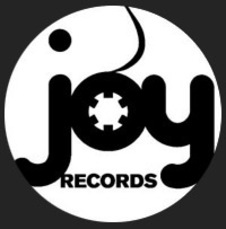 A label owned by Simon Grigg and producer Alan Jansson, Joy Records was created to release productions by Jansson.
Distributed initially by Festival Mushroom Records and Sony Music, the first signing to Joy was former TrueBliss member Carly Binding, although her contract was sold on to FMR before anything was issued.
The label's first release was from the reformed 3 The Hard Way in 2003. Their single 'It's On' became the second New Zealand record to knock another NZ artist (Scribe) off the No.1 spot, in October of that year. Ironically the only other New Zealand record to do the same was the same band's 1994 hit 'Hip Hop Holiday', when it toppled The Mutton Birds' 'The Heater' in 1994.
The second album from 3 The Hard Way, Eyes on The Prize, was released in November 2003. It was certified gold, reaching No.14 in the album charts.
In 2007 Joy released the double album Something Ever Happens by The Others Requiem, a hip-hop act from Mt. Albert, but the label has been mostly inactive since, although in 2012 it reissued the long unavailable 1994 debut from 3 The Hard Way, Old Skool Prankstas.