Not a lot was said on the way home from Ruatoria. "Everyone was so overjoyed, they were speechless," says Herbs' bassist Charlie Tumahai. "What I liked about it was that everybody felt that way. Regardless of what race of people you were, or what your job was in everyday life. I watched a lot of people there, and coming away from the place was a very sad experience."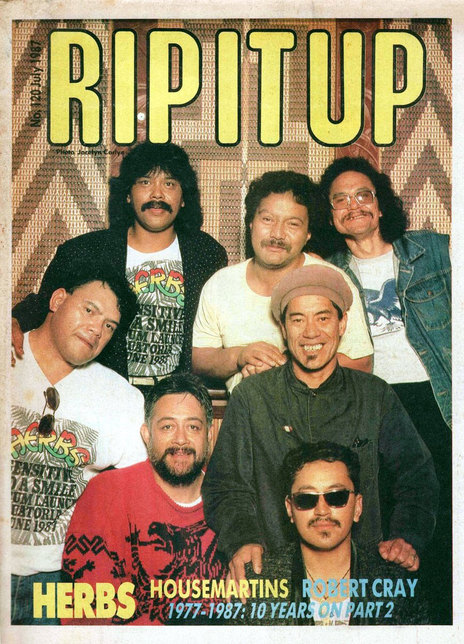 Herbs' guitarist Dilworth Karaka had the idea to launch Sensitive to a Smile in Ruatoria: "Everyone was thinking of an Auckland launch, with all the fanfare and buildup, and I said, 'Why not Ruatoria?'
Herbs' guitarist Dilworth Karaka had the idea to launch Sensitive to a Smile in Ruatoria.
"After all the hassles that had been going on there, I thought it would be nice for our music to in some way bring the people together. Use the record launch as a focus, and hopefully the community would come out. Which happened. It wasn't to try and solve the problems of Ruatoria, it was for communication purposes."
Once the idea had been mentioned, things snowballed. With Herbs' manager Hugh Lynn, Tumahai and Karaka went down to discuss things with the Ngāti Porou rūnanga on the Mangahanae marae. "We took our taka – like a proposal – down there, and once it was accepted by the tangata whenua, a wave of organisation took over," says Karaka. Although none of Herbs are from Ruatoria, there are many marital connections between the band and the area.
Herbs have often visited marae but the Queen's Birthday launch was the first lengthy stay for the band and its extended family of relatives and supporters. "Every time you're on a marae, it's like adding another one to your list," says Karaka. "You become one with those people from that tribe and their marae, and you can always go back."
Māoritanga
Growing up in the city, as most of Herbs' current lineup have, made it difficult for members of their generation to pick up their Māoritanga, although visits to their local marae – Karaka's is Ōrākei at Bastion Point in Auckland – were still a part of their upbringing. "But I never spent the time to take up the language, to listen to more of the stories, and to pick up the ways," he says. "I heard things as I grew up, but it just went in and out. But in the last few years, since Bastion Point actually, I find a lot of it's coming back to me, and it's just a matter of reacting."
For Charlie Tumahai, coming home after 17 years in Europe and joining Herbs was a turning point: "To be truthful," he says, "I lost quite a bit of my Māoriness over there. What came over me during the weekend was a spiritual thing. All the things I'd talked about with people in the year-and-a-half I've been home came true that weekend. I remember my grandmother talking to my other grandmother, saying 'Something drew me home.' I said, 'Oh no, I don't think I came home for those reasons.' But having time to think about it, she was pretty well right!"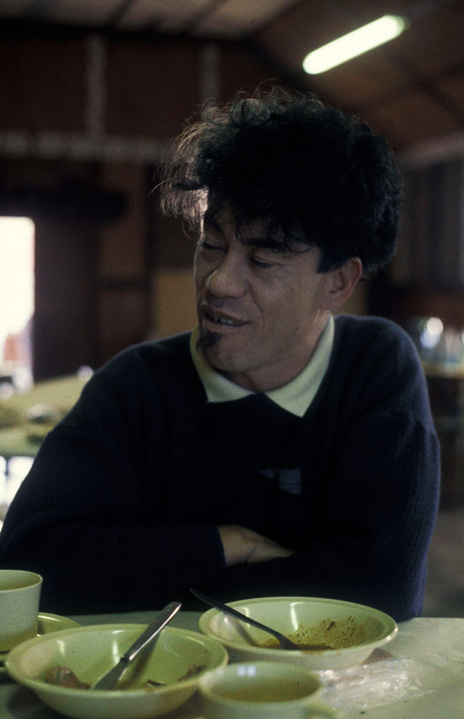 Now, Tumahai says he's never been happier. "Musically, and with the guys in the band. We have our ups and downs and disagreements like everyone else. But at the end of the day, when we get on stage, all those things are just thrown out, and we're away. It's a wondrous feeling."
It took him a while to get used to the Herbs sound. "What I was playing was West Indian style reggae, roots reggae. It wasn't until I put one against the other – playing Herbs, then Marley. Herbs, then Black Slate. Then it struck me. Next day I came back into the rehearsals, played, and this smile came on Dilworth's face. And I thought thank God for that!
"The key to it for me was Herbs have more of a roll. The roots reggae is more of a staccato style, they leave holes, take things away. It's very heavy. Whereas the Herbs rhythm is more of a rolling thing, quite smooth. It came home when the Wailers walked in to one of our rehearsals, and they clicked. They said, 'Oh – reggae, but different!' I said, yeah – it took me a while too!"
But the learning process went both ways, says Karaka. "Charlie's got that vast knowledge, for all of us, not only Herbs but the music industry at large. He's got a resource there to be tapped. I learn something every day off Charlie in the business. Because at the end of the day, you've got to look at it as a business concept."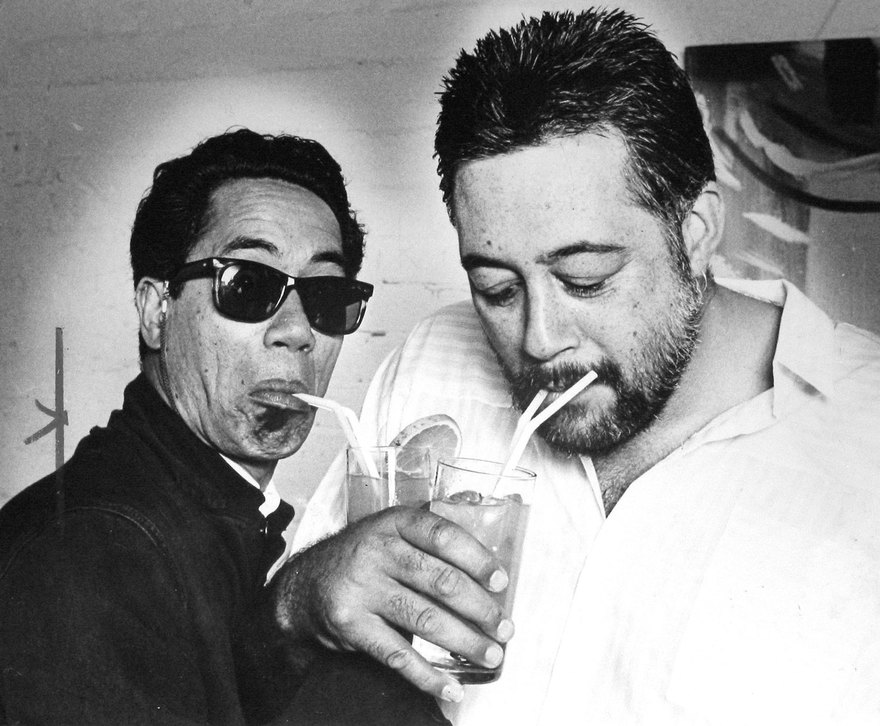 Although the expected Herbs themes are present on Sensitive to a Smile – the environment, nukes and unemployment – there are several tracks which, given a hearing, should attract a mainstream audience. The more people that hear the music hear the message.
Karanga
"We have aimed a couple of tracks at the commercial market to get airplay," says Karaka. "In our strategy we've got to have something out that will go into that world. We can get our message across, and we can get their message for them."
The album opens with an a capella rendition of 'E Papā', the traditional Māori ballad that recalls primary school singsongs: "E papā waiari, taku nei mahi ... E aue e ka mate au. E hine hoki mai rā ..."
When the band toured the Pacific Islands last year, they were overwhelmed with the reaction.
To include it was the idea of Billy Kristian, the album's producer: he saw it as an opening karanga similar to that on Long Ago. "Hopefully we'll get further into that area," says Karaka. "You never stop learning, which is a good thing about the music business. Playing music the last few years has not only got me around my own country, but quite a few countries. It's opened my horizons a lot."
When the band toured the Pacific Islands last year, they were overwhelmed with the reaction. "It was just like the Rolling Stones coming here," says Tumahai, "I was taken aback." Since their earlier tour there, Herbs' following had grown to the extent that 'Long Ago' spent three months at No.1 in Fiji, and they packed the local 4500-seat stadium twice. "The band was the first Island-Polynesian-Māori band for them. It gives them something to look at and think, hell – if they can have a go, we can."
Another Islands tour was planned for this year, but due to the unstable situation in Fiji following the coup in May 1987, and the authorities in New Caledonia refusing to let the band play there, the tour has been postponed.
But Herbs have another milestone to look forward to: they've been invited to play at a festival for famine relief in Zimbabwe. One thing leads to another: the Zimbabwe invitation came about following their performance at the 1986 Hiroshima peace festival in Japan, which itself resulted from Graham Nash and Neil Young seeing Herbs at the Rainbow Warrior festival in Auckland.
Matua
Herbs have respect and influence like no other New Zealand band. That meant some caution was necessary before getting into the advertising business. "It had to be right," says Karaka of the Kentucky Fried ad. "We weren't prepared to do stunts, or be something we're not. But believe me there's more money in that than there is in making records. These are the realities."
Karaka acknowledges the band's "matua" role: "Yes, sometimes it's a burden. But it's far bigger than any of us. To see young people enjoy themselves does something to me inside. Every time I meet someone, it gives me so much satisfaction.
"That goes for all the members of Herbs, not just the ones in the band, but the ones who have gone through in the past. There's a lot of people who have come down this road with us, who have pulled off at different points, but their auras still remain with us."
Always there supporting Herbs over the years have been their families, "very much part of the band," says Dilworth Karaka.
"They may not say a lot," says Charlie Tumahai, "but you know their feeling, the encouragement for you to keep pushing out. My grandmother says, 'You fellows still going? Looks like you mean business!'"
--
First published in Rip It Up, July 1987
Read Herbs: He Rata Kouru Nui