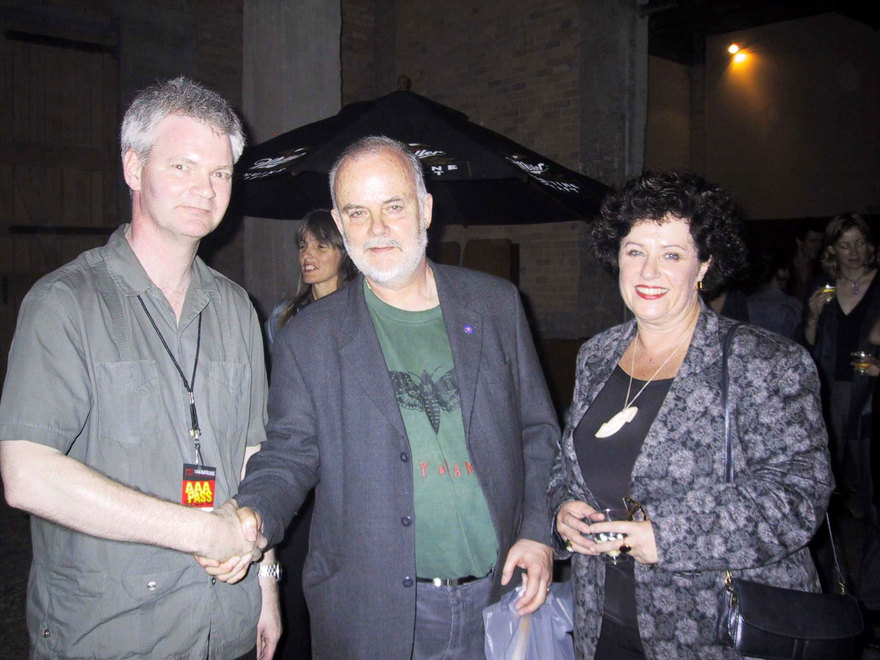 Art over commerce was an important philosophy for Flying Nun in its first decade, with the label championing artists who held their craft a lot closer than their desire for monetary fulfilment. During Flying Nun's second decade the focus shifted towards economic returns, sometimes at the expense of long-term artists and pivotal figures in the label's history. The next 20 years were punctuated by highs and lows, and Flying Nun was almost lost through label politics and neglect.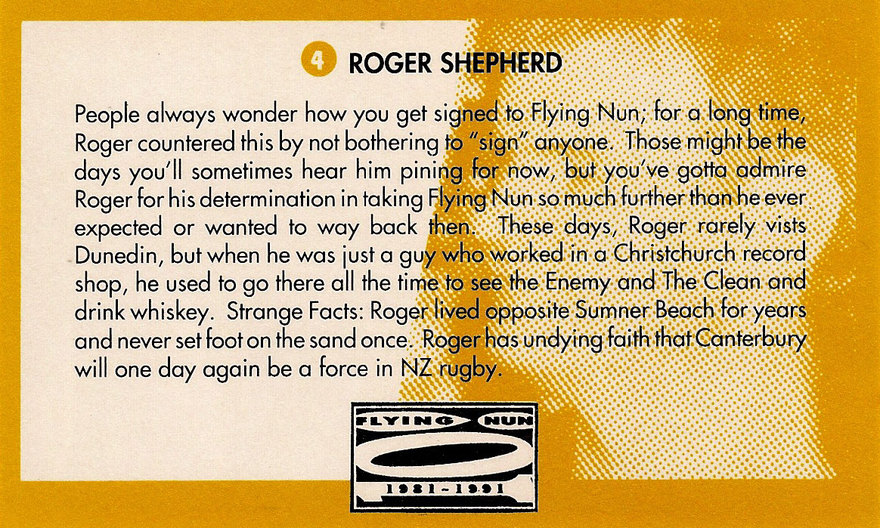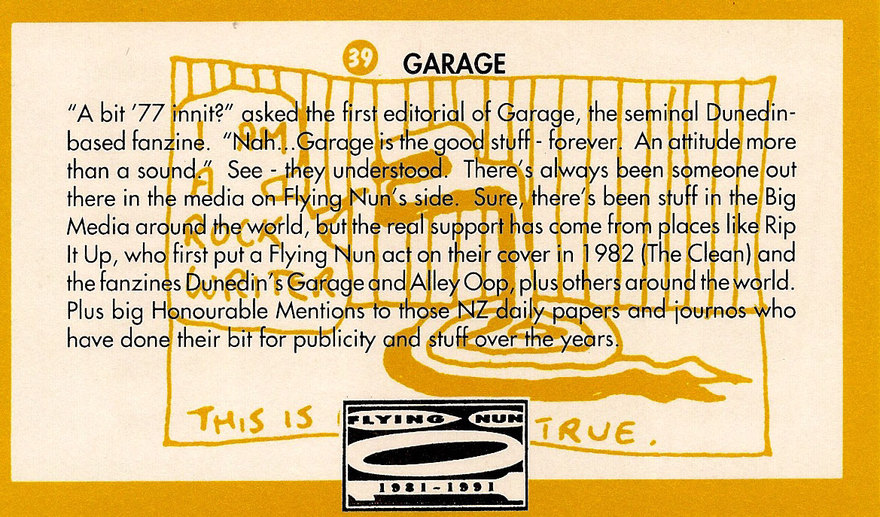 No longer new kids on the block, the label began its second decade with a 10th anniversary party at the Powerstation in Auckland, and an eye on future developments and signings. The limited edition, legendary (and hastily recorded) Roger Sings The Hits was recorded by a selection of Flying Nun artists for the anniversary, while the aptly titled compilation album Getting Older showcased the label's first decade.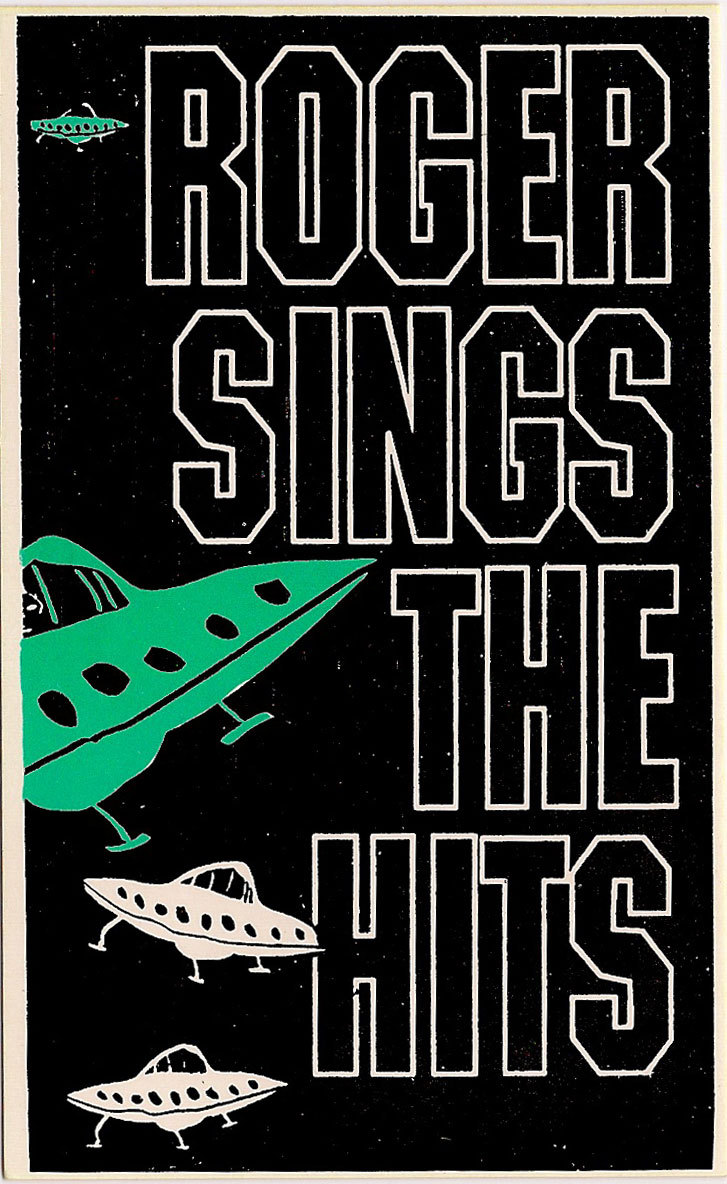 North by north
Flying Nun Records relocated from Christchurch to Auckland in 1988, moving the label closer to the international and local music industries, both physically and psychologically. The general consensus was that the change in location reflected the label's new sound. Southern jangle pop was being superseded by a harder sound, exemplified by bands like Bailterspace: industrial, abrasive guitars and rhythms, with less emphasis on melodic structure.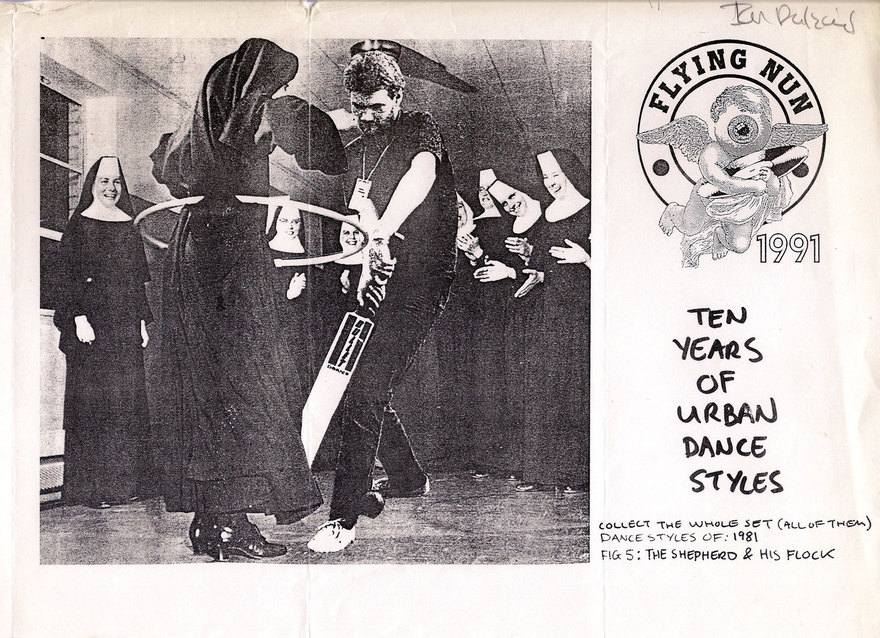 A shift to more commercial, polished sounds occurred, aligning the label with alternative music emerging from other independent labels around the world. The Chills stood to gain from this by recording their NZ No.1 album Submarine Bells (1990) in Surrey, England, and signing to Slash Records for US distribution.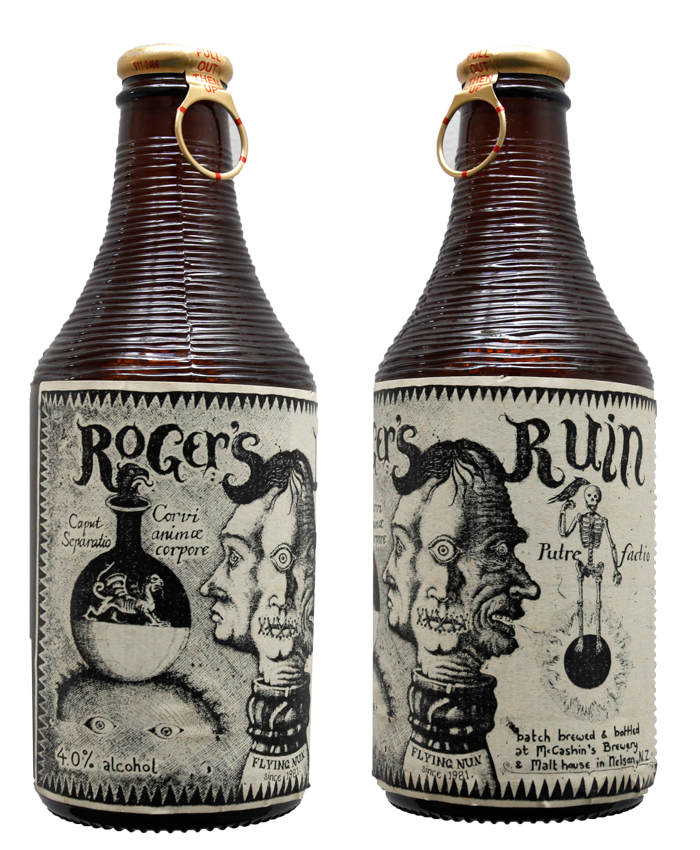 In this environment, the Headless Chickens scored the label's first local No.1 single in 1994, the darkly introspective and vaguely threatening 'George'. The song was heavily promoted on commercial radio and music – a novelty for Flying Nun artists who continued to be played mostly on student radio. The exception to this was The Chills' 'Heavenly Pop Hit', which found an audience on commercial radio.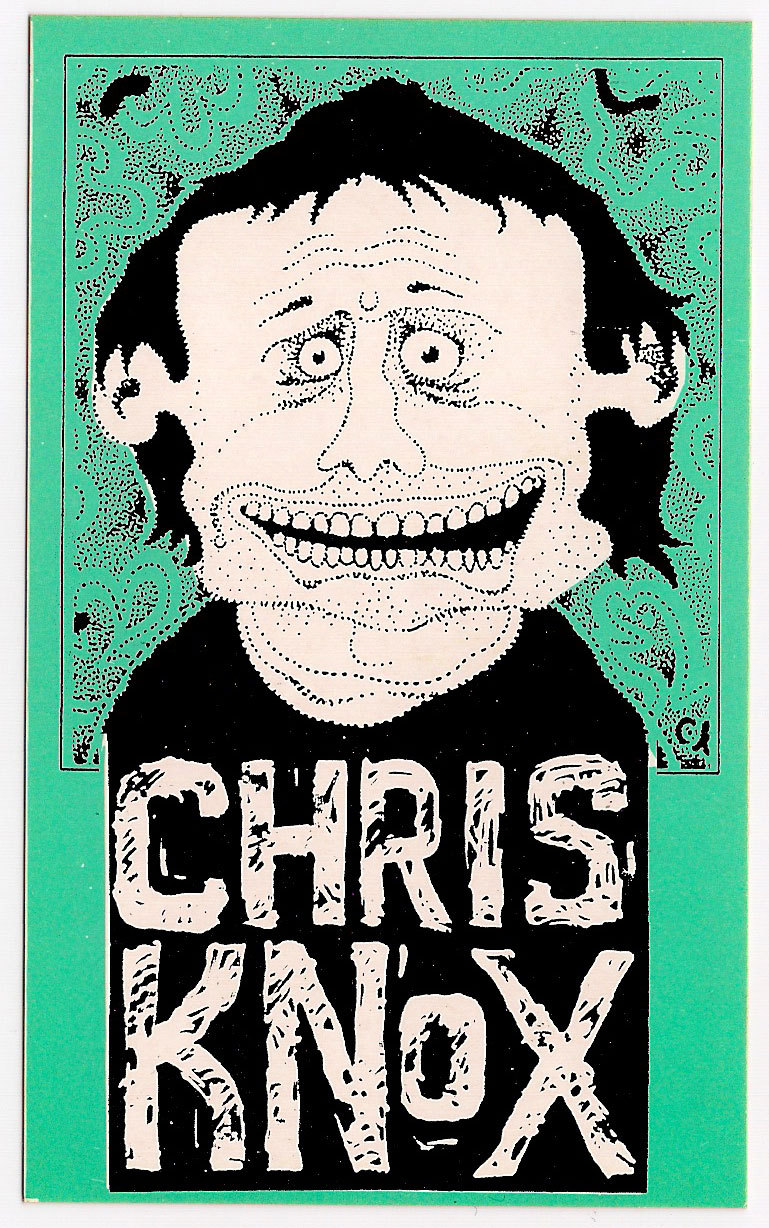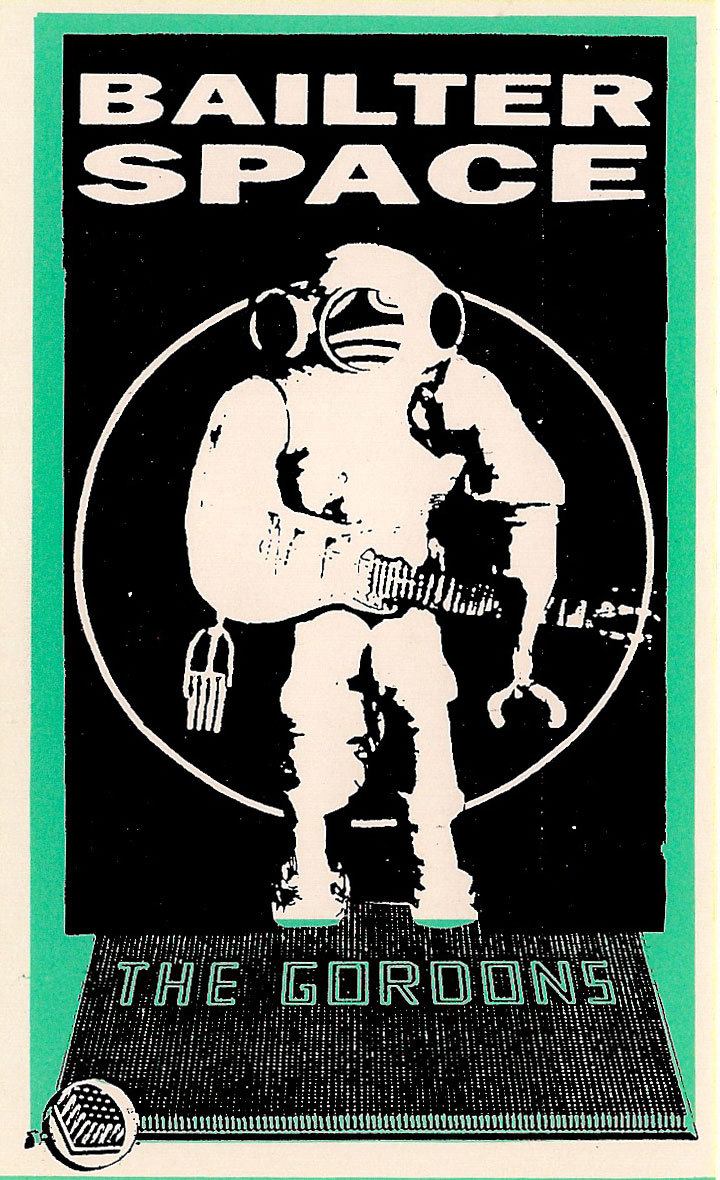 Torn in two
The politics of selling the label in the 1990s were complex. After the shift north Flying Nun required funds, so Roger Shepherd signed a local distribution deal with WEA. That arrangement was replaced by a deal with Australian label Mushroom Records, who, after negotiations driven in large part by expat New Zealander Simon Baeyertz, bought 50% of Flying Nun in 1990, looking for what Metro's Garth Cartwright called "new blood". A number of artists were culled from Flying Nun's roster in favour of more commercial, profitable musicians, and new acts that reflected the new direction were signed. There was some unease, as a select few bands received the lion's share of funds.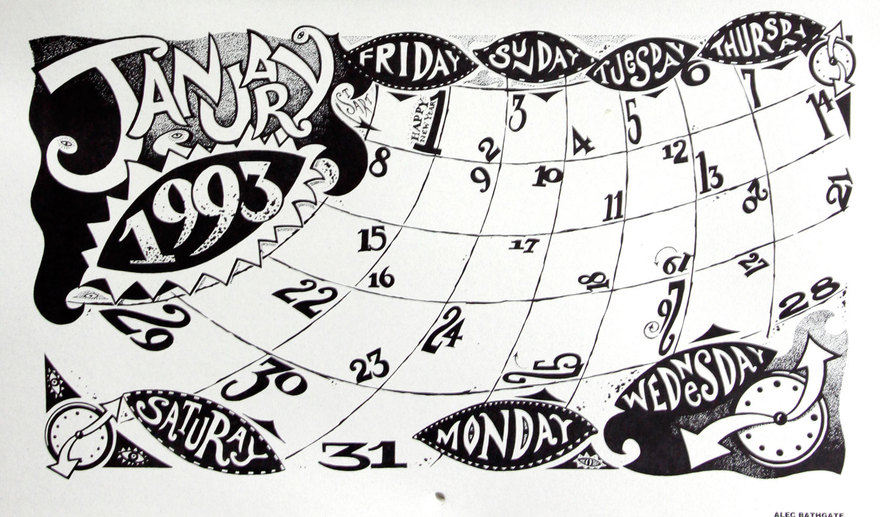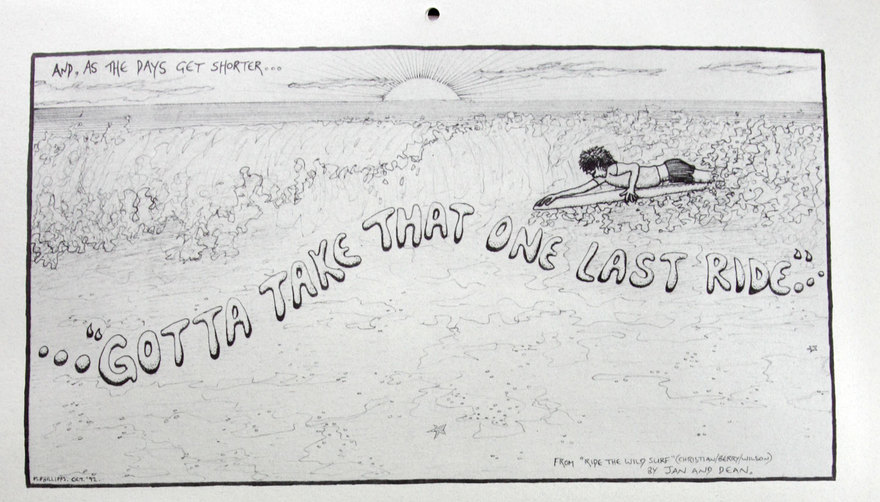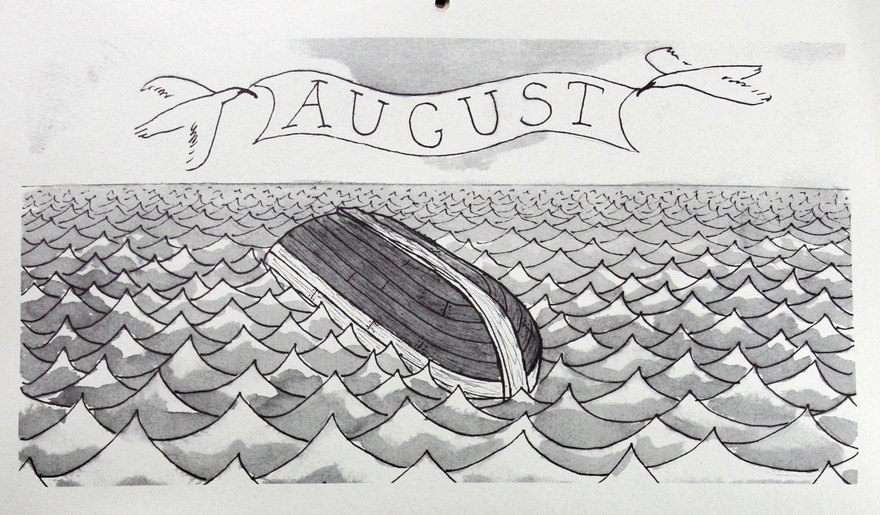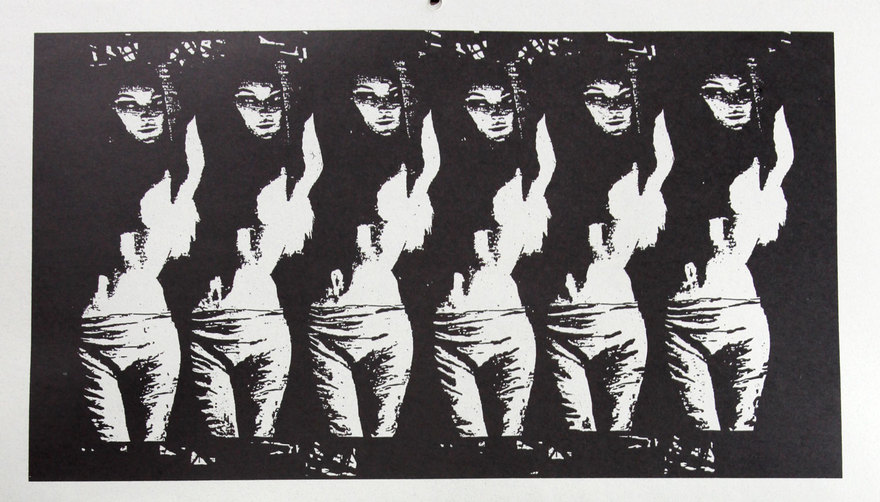 Roi Colbert explains this frustration. "There was a feeling The Chills were using up much of the money the bands on the periphery used to get to make records." However, Colbert adds, "Flying Nun's investment in The Chills as the band most likely to break through globally and help everyone was completely understandable."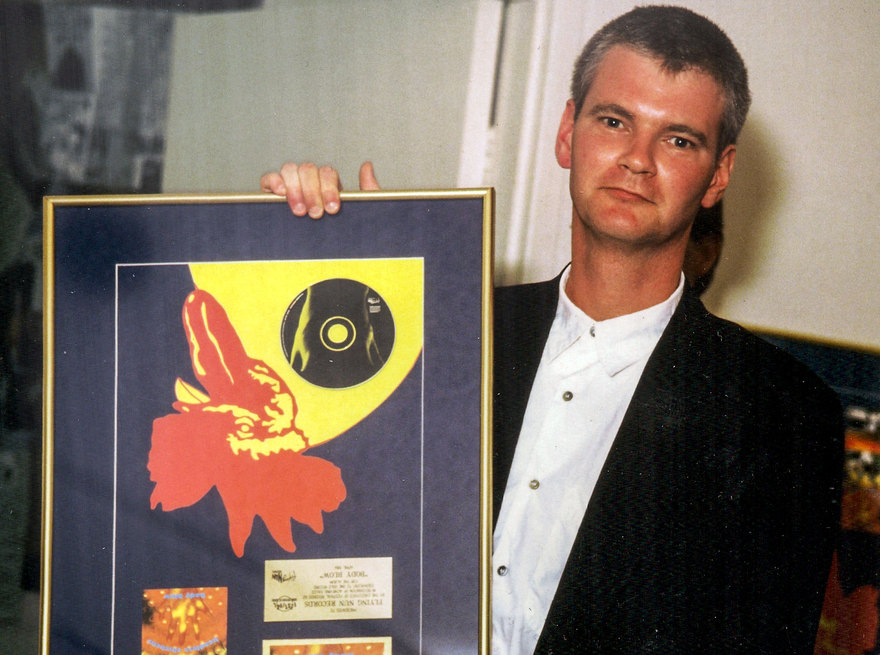 Dunedin label Xpressway Records began to represent a number of former Flying Nun artists, and label founder Bruce Russell explained the situation to Wendy Yee at Kahoutek fanzine. "I see Flying Nun's role now as the cadet branch, the cubs to the Mushroom scouts. The relationship between Xpressway and Flying Nun is that … a lot of the people we're dealing with have been, and in some cases still are, Flying Nun artists. The relationship is fairly limited."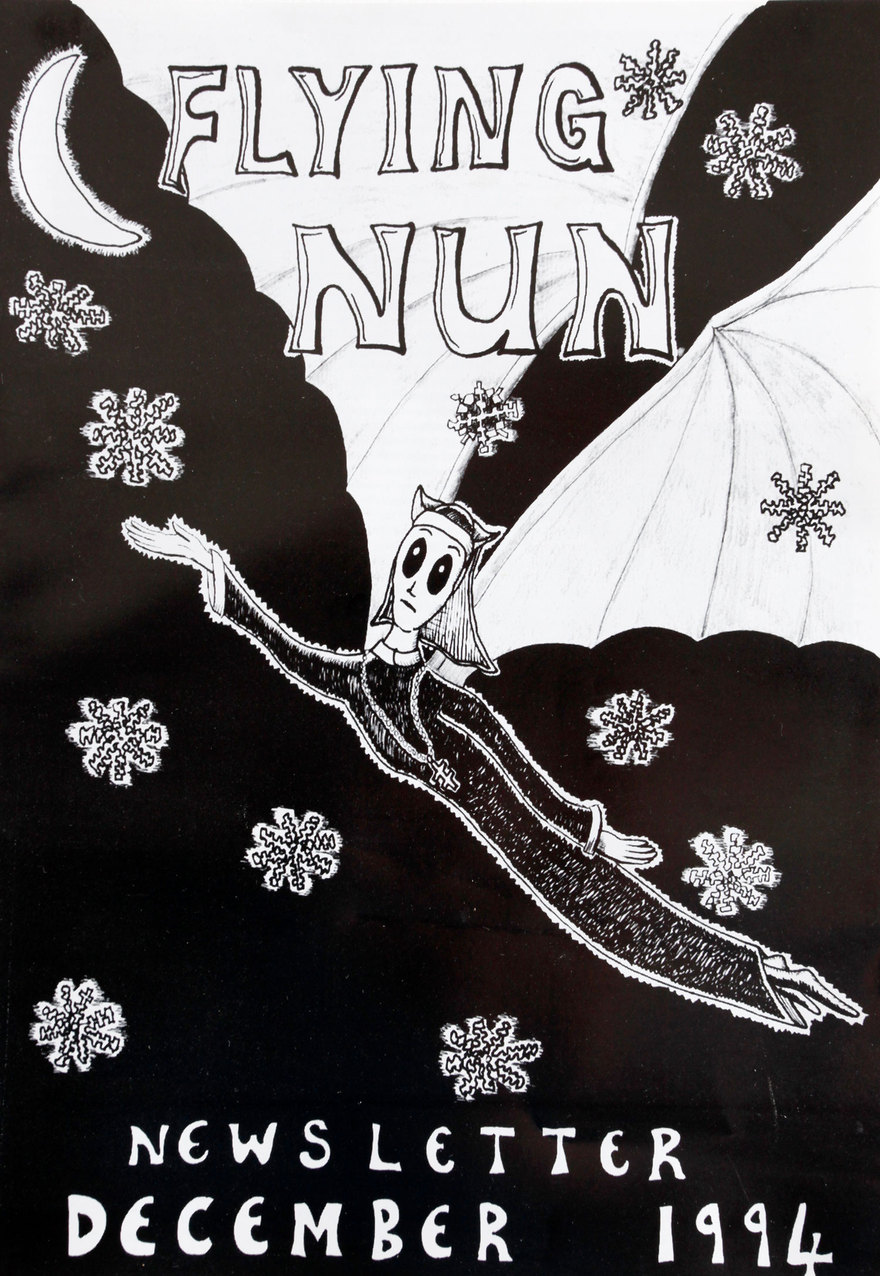 At this time, though, not everything in the Flying Nun garden smelled of roses, especially for the remaining first wave bands. Initially, The Chills were riding high with the Mushroom deal, and were, Colbert says, "at the peak of their powers". Mushroom placed a large sum of financial resources their way in the hope they would break through internationally. After good reviews for Soft Bomb, Slash pulled the financial plug in 1992, midway through the album tour, and the band disintegrated, leaving Martin Phillipps without his band.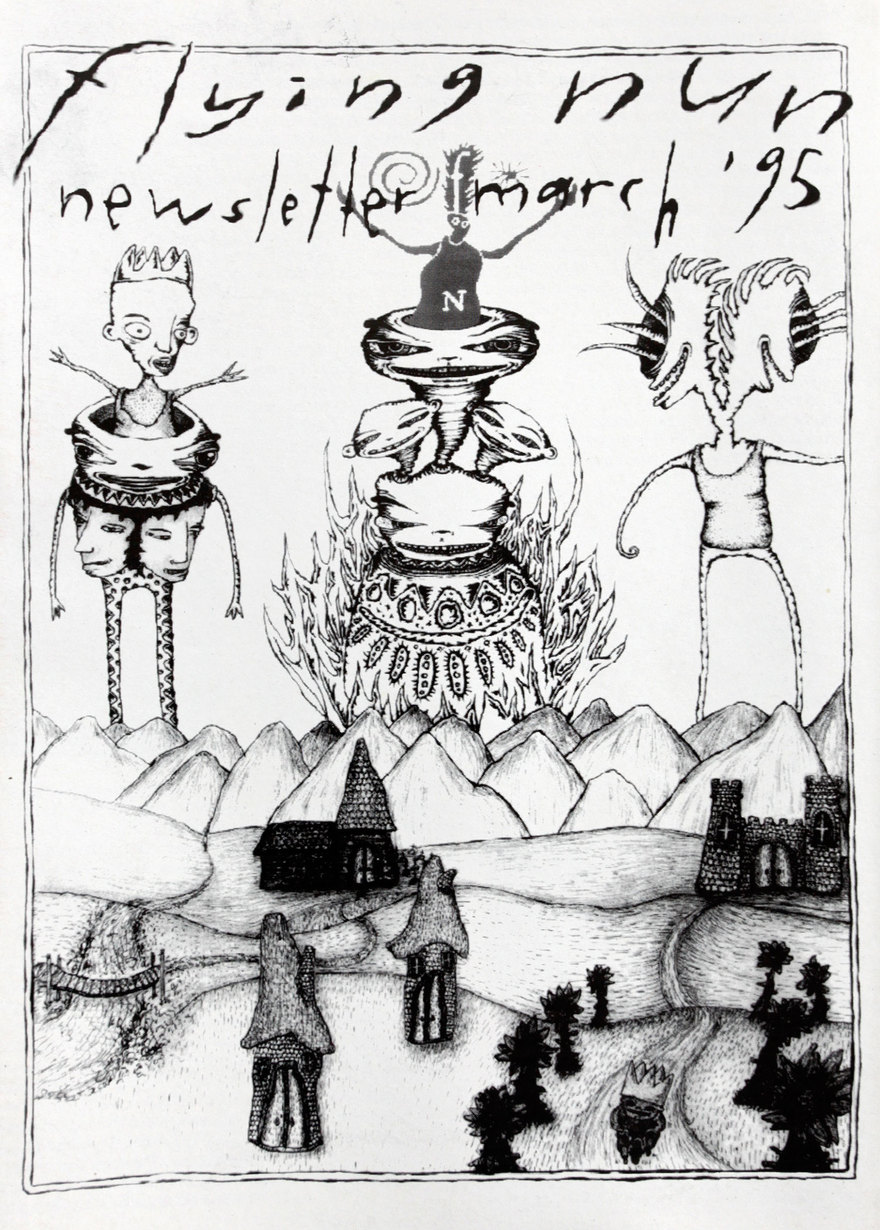 Phillipps was very much aware of the label's new direction. "One [sign] that the writing was on the wall for The Chills and some of the older groups was seeing a Flying Nun promo compilation released at the time, called Beyond The Jangle," he recalls. "The reference was the perception of Flying Nun Records as being the home to that jangling guitar 'Dunedin Sound'. That had now become almost an embarrassment to them. I now realise that those in charge of the label tried hard to keep some of the older bands in the public eye when many of our audiences had moved on, with real jobs and families."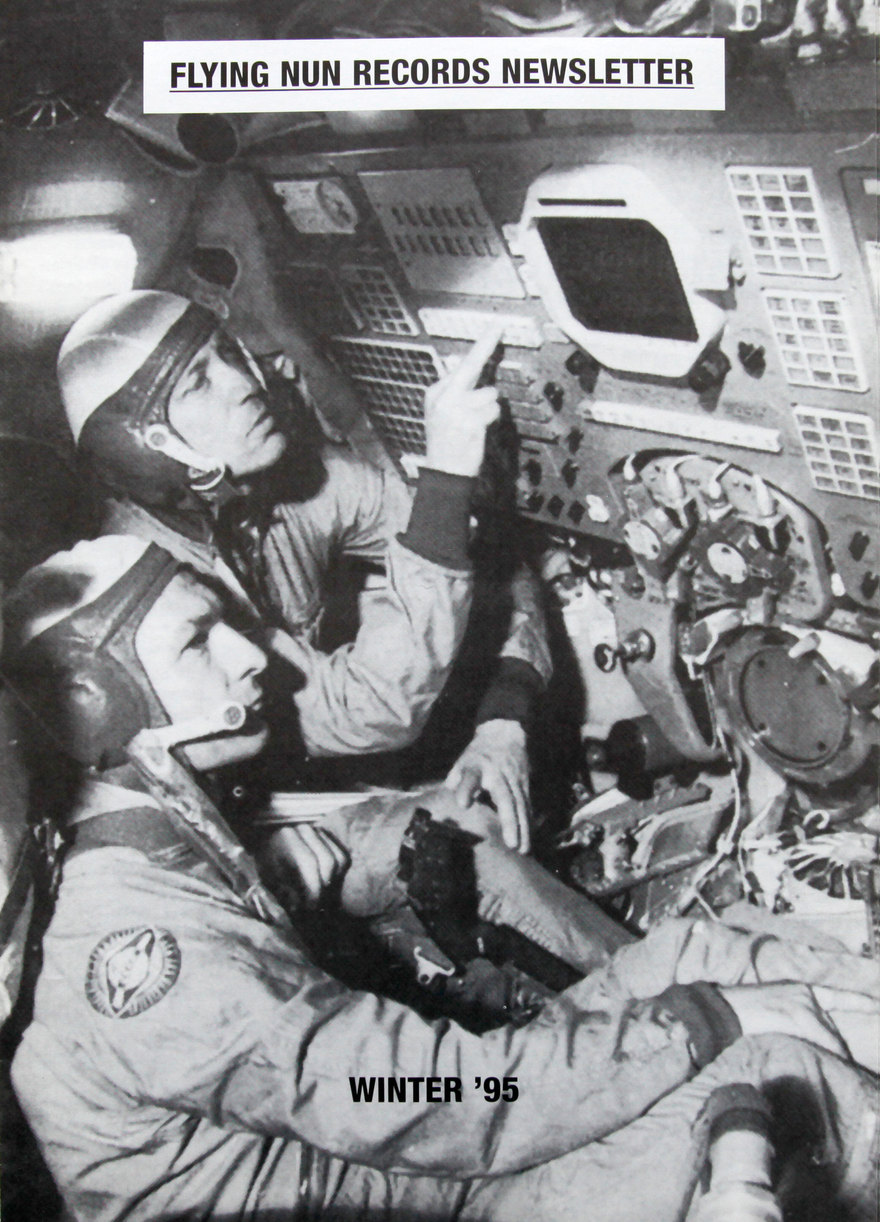 Dissatisfaction was also high with The Verlaines, and they signed with Slash Records after frustrations with the lack of financial resources on offer at Flying Nun. Graeme Downes remembers: "We were offered a contract for our proposed next album with a recording advance that … was less than pitiful. The company was mainly interested in the stable's bands that had the most likely chance of 'breaking it'. Slash offered us a deal, which we signed … we jumped out of self-preservation."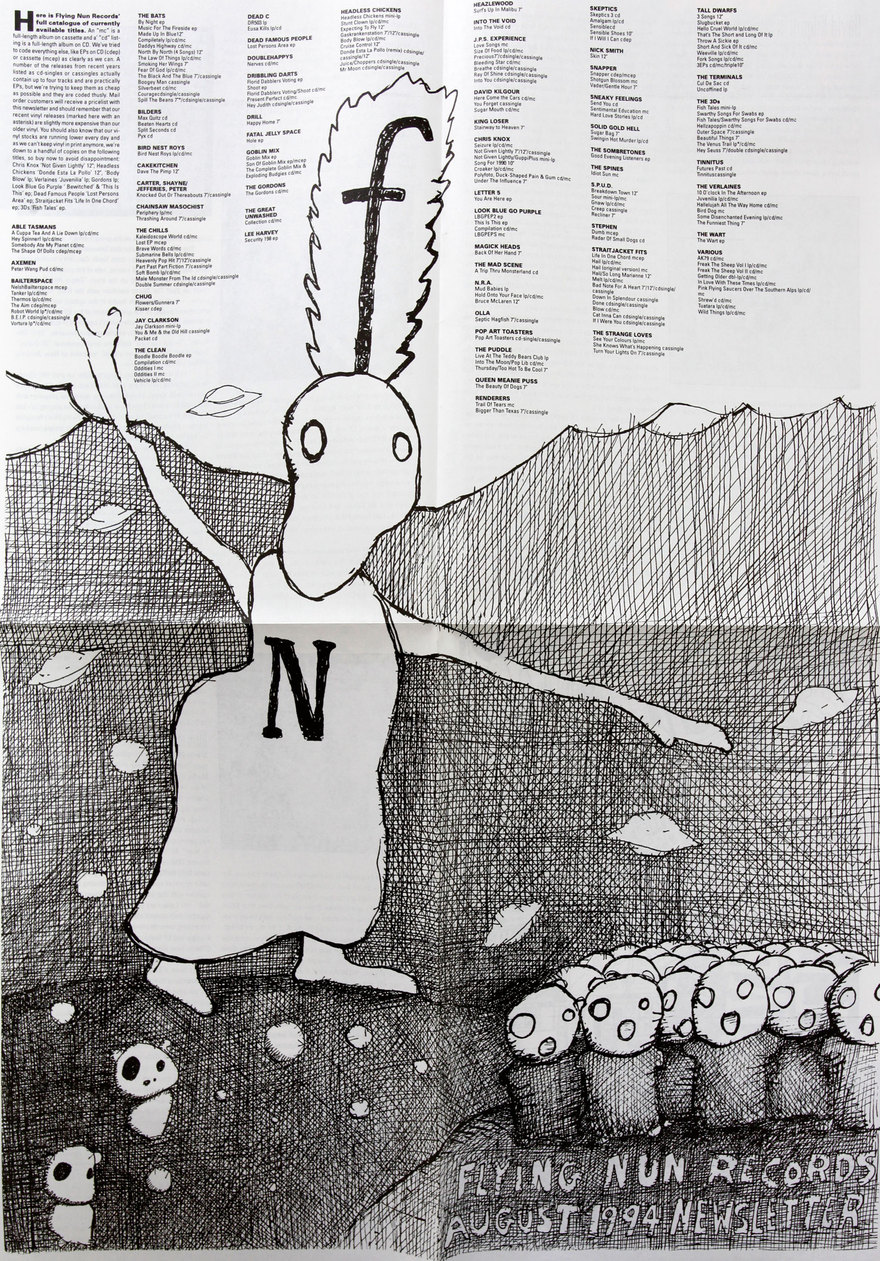 Mushroom Records was not happy, although Downes has no regrets. "There were numerous long and abusive phone calls from said company about our apparent disloyalty. Promises were made that they would bury our subsequent releases in Australasia, a promise that I think was kept," he says, adding, "Bumping into the same [Mushroom] staffer, who may remain anonymous, coming out of a lift in a hotel in Austin Texas at SXSW, clearly cocained or some such to the nines with a past-their-use-by-date hooker on each arm, subsequently confirmed we made the right decision in going with Slash. I have little remembrance of what Flying Nun put out in that decade as it embodied, to me, an aesthetic shift that I had little interest in."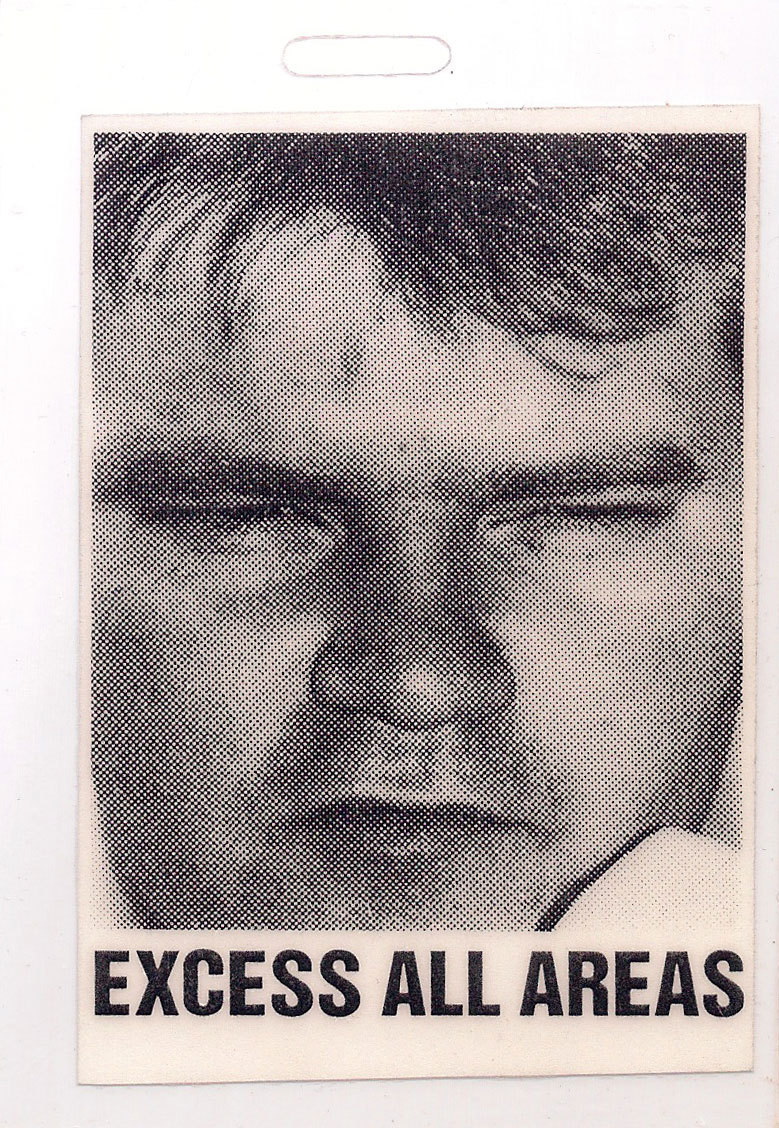 Something in the water
The rise of the new wave Flying Nun bands continued. The 3Ds were breaking ground in the USA, playing at the CMJ Festival in New York. King Loser, S.P.U.D, and Headless Chickens were making waves at home, and getting attention (including the financial sort) from Mushroom. Andrew Brough's post Straitjacket Fits band, Bike, were particularly successful: their album Take In the Sun was recorded professionally, and sounded light years away from the label's early lo-fi production skills. Almost all of the tracks were played on Australian shows Home and Away and Neighbours, reaping financial rewards for the band. With Flying Nun going strong, and under the local management of Lesley Paris (Look Blue Go Purple, The Puddle, Olla) and Paul McKessar, in 1994 the label received a Tradenz award in recognition of export sales reaching $1 million.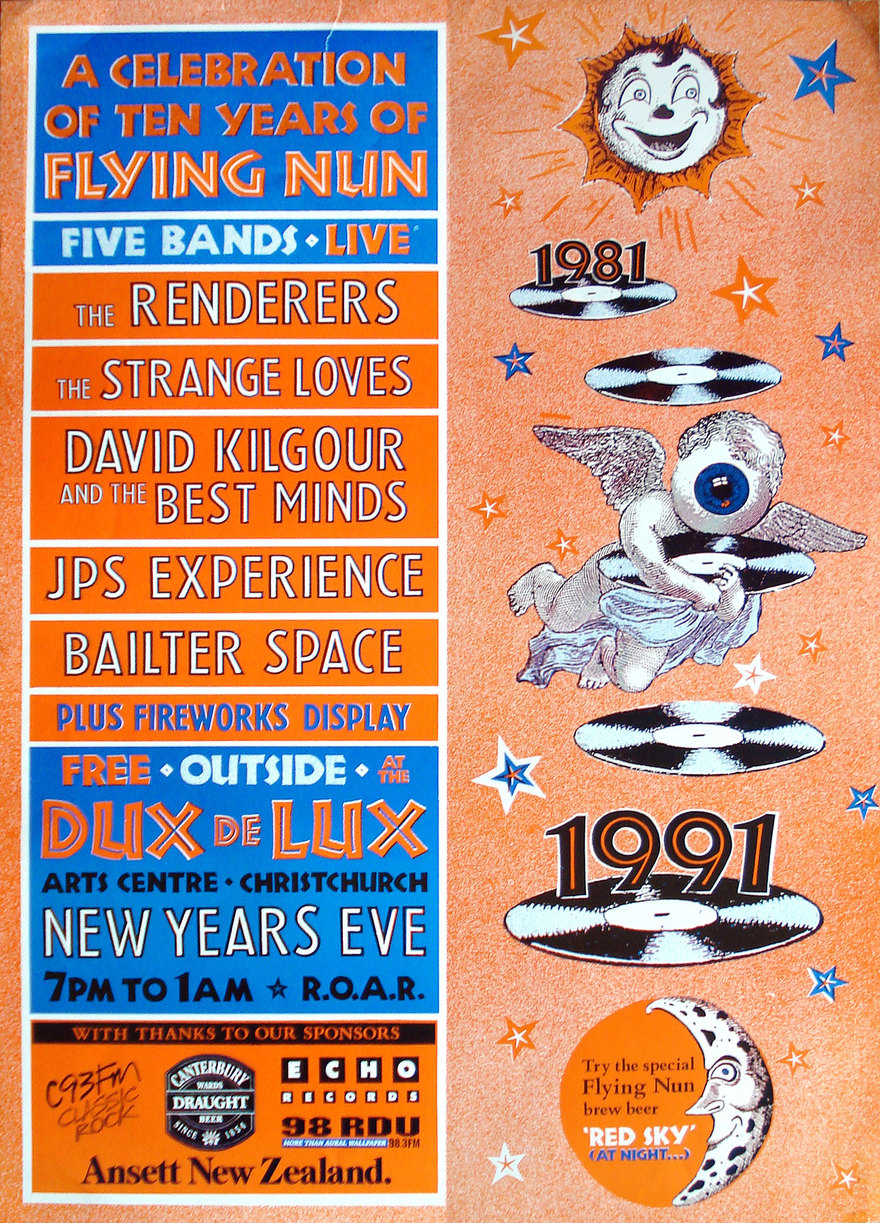 With a major label backing Flying Nun, Shepherd moved to London in 1994 to run the international distribution arm. Although Flying Nun continued to be under the radar, Mushroom, having purchased a further 25% of the label, financed a number of musicians to play in the UK. There were surprise successes: US alt-rock group Ween's Chocolate and Cheese (and the reissue of their 1991 LP The Pod) came out on Flying Nun in Europe, going top 10 in the UK independent charts.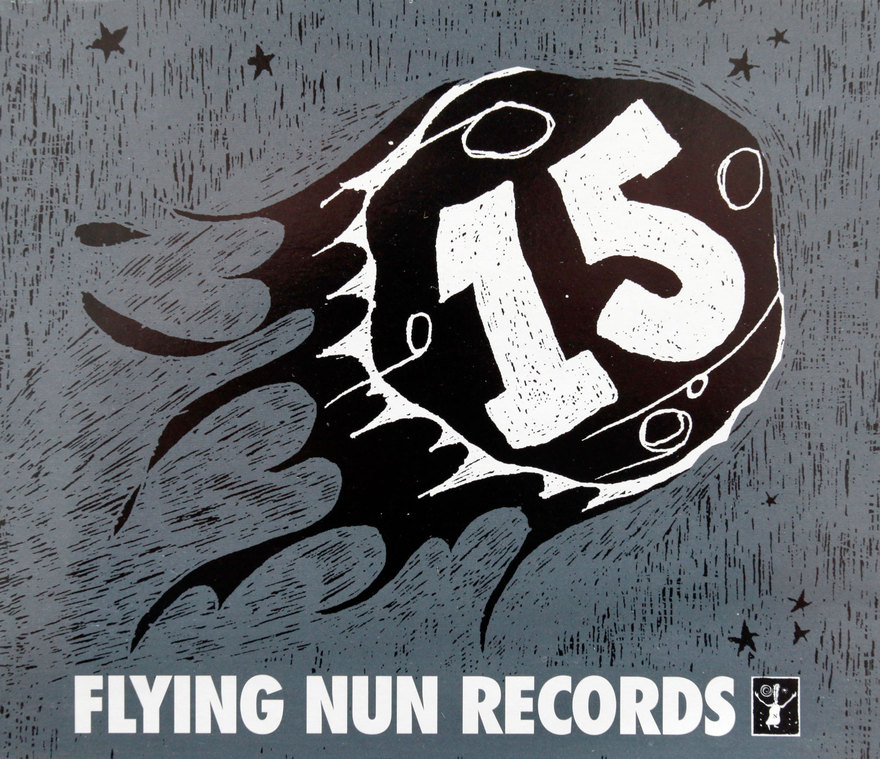 By 1996 the relationship between Mushroom and Flying Nun was souring: support was dwindling as New Zealand bands weren't selling in the UK, and industry focus was shifting to image rather than music. Flying Nun's roster was not compatible with the international acts on Mushroom, which included Garbage and Peter Andre.
1996 did have a bright note, Nunfest. Gigs around New Zealand celebrated the label's 15th anniversary and honoured Flying Nun's past and present. The Sound of Dunedin exhibition was held at the Otago Early Settlers Museum in conjunction with the celebrations. The Chills (as Martin Phillipps and The Chills) also re-emerged with a UK-recorded studio album, Sunburnt.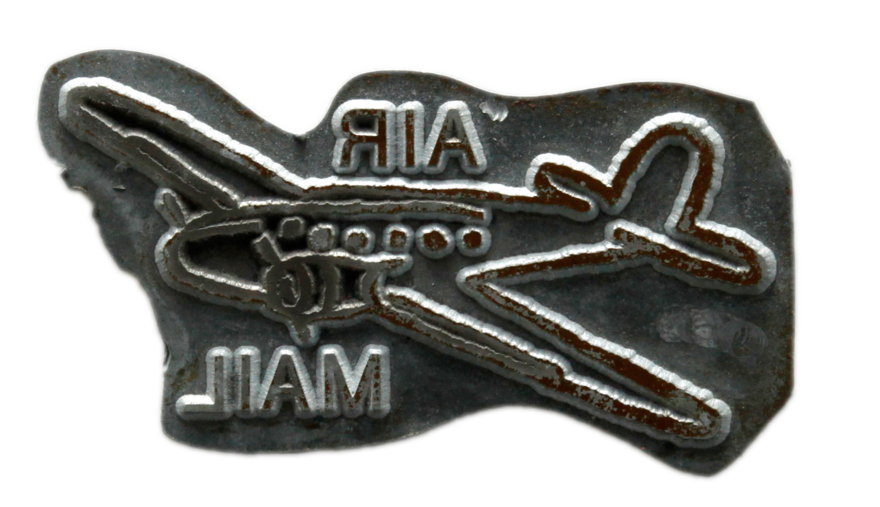 Mushroom shut Flying Nun's London office in 1997, and Shepherd, tired of music industry politics, sold his remaining stake in the label. He told Garth Cartwright, "It started out as dealing with people who understood what Flying Nun was all about, but … all that changed." In Shepherd's view, Flying Nun's international operations should have been based in America rather than the UK (they did have a small office in Chapel Hill, North Carolina). After leaving the record business, Shepherd stayed in London, dealing in wine rather than song.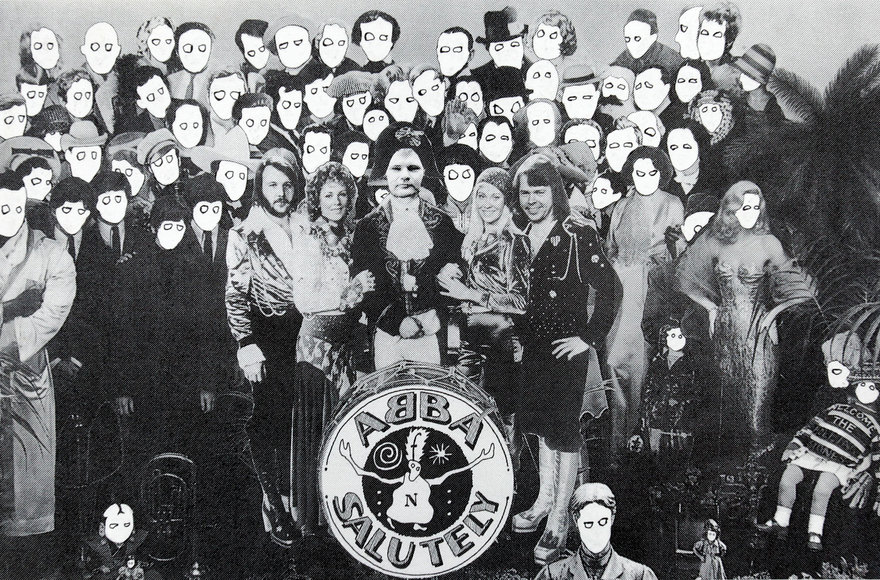 Smoking on the pop cigar
Back home, Lesley Paris had taken on the role of manager, hired an accountant (Andrew "Hat" Meier), and signed Solid Gold Hell and Garageland. Further shifts away from the jangle sound of Flying Nun bands to hipper, harder sounds were explained by Paris on Radio New Zealand's 2002 Flying Nun documentary as, "It was indie rock time, wasn't it?"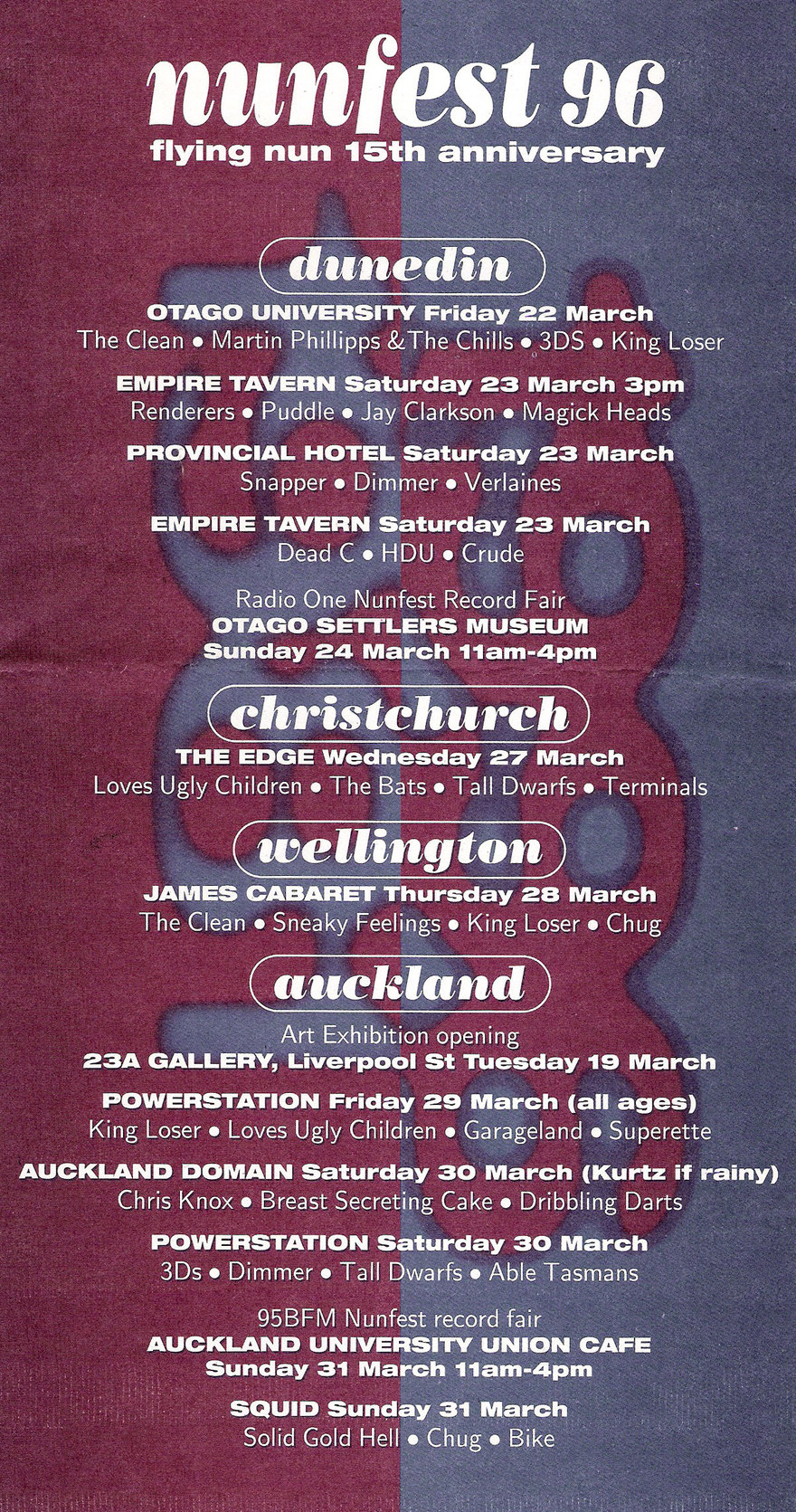 Paris quickly became disenchanted with label politics and left in 1998, after frustration over the lack of money from Mushroom for new material. Paul McKessar took over management, though he too saw financial limitations. "Exports of Flying Nun catalogue to the US were slowing up," he explained, "Bands like Chug, Bressa Creeting Cake and HDU were making very cool records but not selling many copies. The Flying Nun operation was basically being funded by the import company – we were selling shitloads of records like The Offspring's Smash and that was paying the bills."
McKessar says highlights of his time at the helm include signing The Subliminals and The D4, who he thought "the best live band in town". He noted the irony of signing them, as they "went on to sign a record deal in America that was probably bigger than anything Mushroom or FMR got for any New Zealand or Australian act in the decade either side of it!"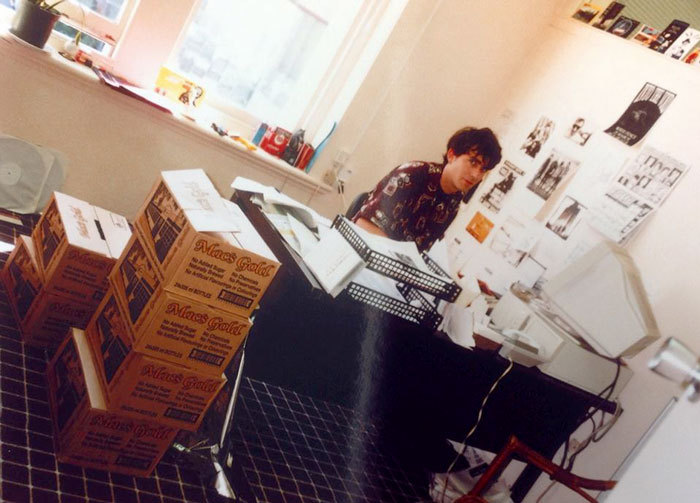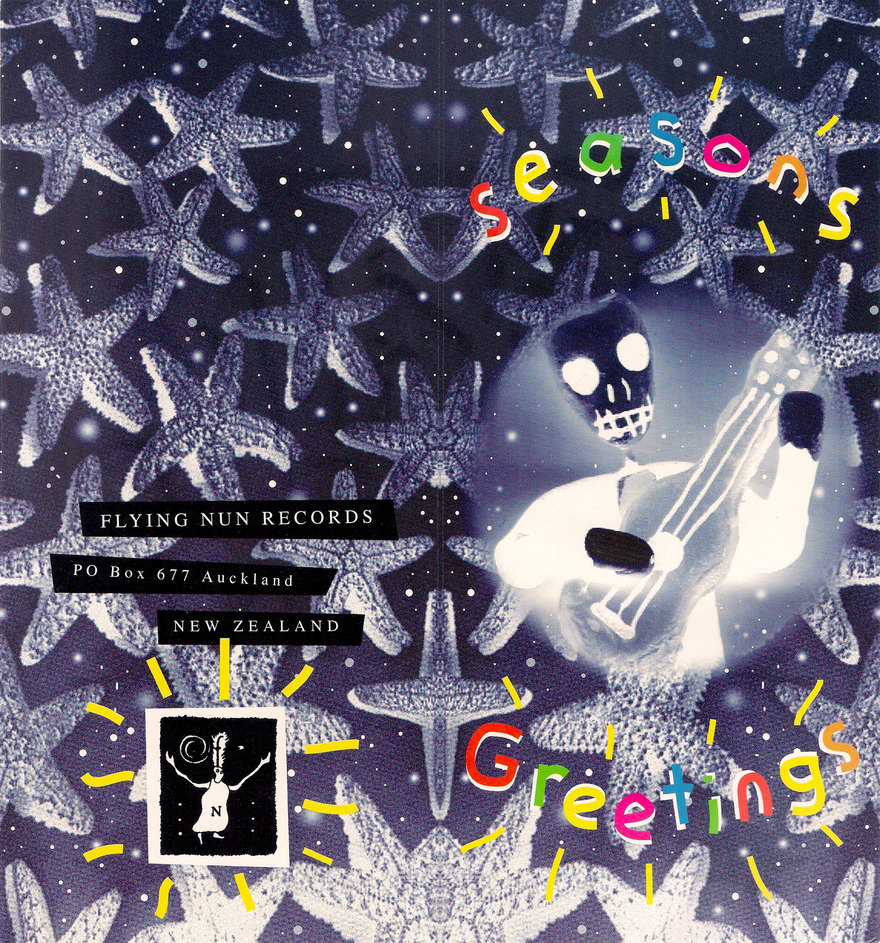 The late 1990s saw some big name albums from Flying Nun artists, including Fiona McDonald's A Different Hunger, an album that inspires passionate responses from listeners and critics. The album was recorded with Mushroom's full support, and on a big budget at a time of what McKessar describes as "label austerity" for Flying Nun. McDonald was considered a sure bet through her work with Headless Chickens and Strawpeople. While performances and studio work were all of high quality, hit songs did not eventuate.
At the same time, the local music industry saw the introduction of new independent labels that took over from Flying Nun's independent beginnings. The Arch Hill label was created by Ben Howe (formerly the bassist in Superette), and became a home for Nun artists David Kilgour, The Bats, Jay Clarkson, and more recently Luke Buda, Don McGlashan, and Street Chant. Arch Hill's reputation as a home for independent music continues.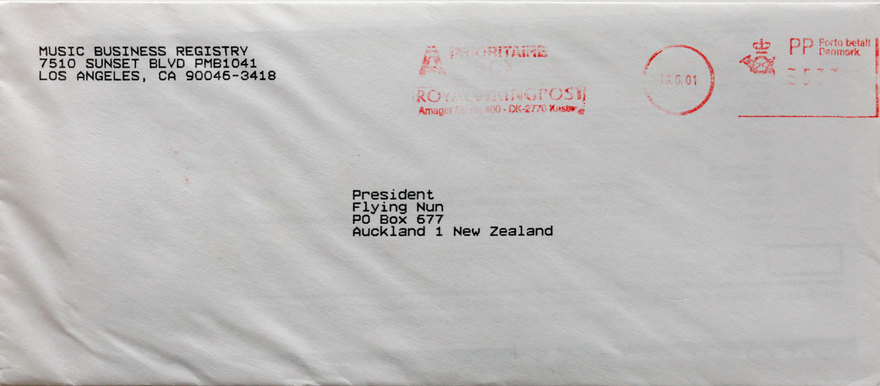 Flying Nun's 1990s compilation albums were strong. Many second wave bands featured on two of the more intriguing: 1996's Pop-Eyed focused on the pop sounds of Flying Nun artists; 1995's Abbasalutely, a tribute album to the Swedish quartet, apparently began life as a joke at the label's Christmas parties. Interesting artistic partnerships such as Shayne Carter and Fiona McDonald formed for the project, though it's worth noting that while most contributing artists liked Abba, a few, like Carter, did not. Chris Knox's early suggestion on the title was more subversive; he mooted the title of Abbarant.
Soundtracks to major local films also were also big releases. Topless Women Talk About Their Lives (1997, directed by Harry Sinclair) and Scarfies (1999, written and directed by Robert Sarkies) featured Flying Nun tracks old and new.

Turning 21
In 2000, Festival bought Mushroom Records, becoming FMR and providing Flying Nun with another parent company, Rupert Murdoch's News Corp. It helped that new the FMR boss, New Zealander Roger Grierson, was a fan of the label. Murdoch had been an owner indirectly since 1990 as a shareholder in Mushroom.
In 2002, Flying Nun turned 21, and a celebratory album Under the Influence: 21 years of Flying Nun Records was recorded. Over one day in March, the album was recorded with Nun artists old and new, including The Clean, Graeme Downes, Betchadupa, Pan Am, and superfan Steven Malkmus from US band Pavement. Roger Shepherd attended the session, and oversaw the recordings. The track list included covers of early songs that encouraged new artists, as well as fresh (or unreleased) material. The celebrations also inspired a major photographic exhibition, a TV documentary (Heavenly Pop Hits), and an apparently (and appropriately) degenerate 21st birthday party.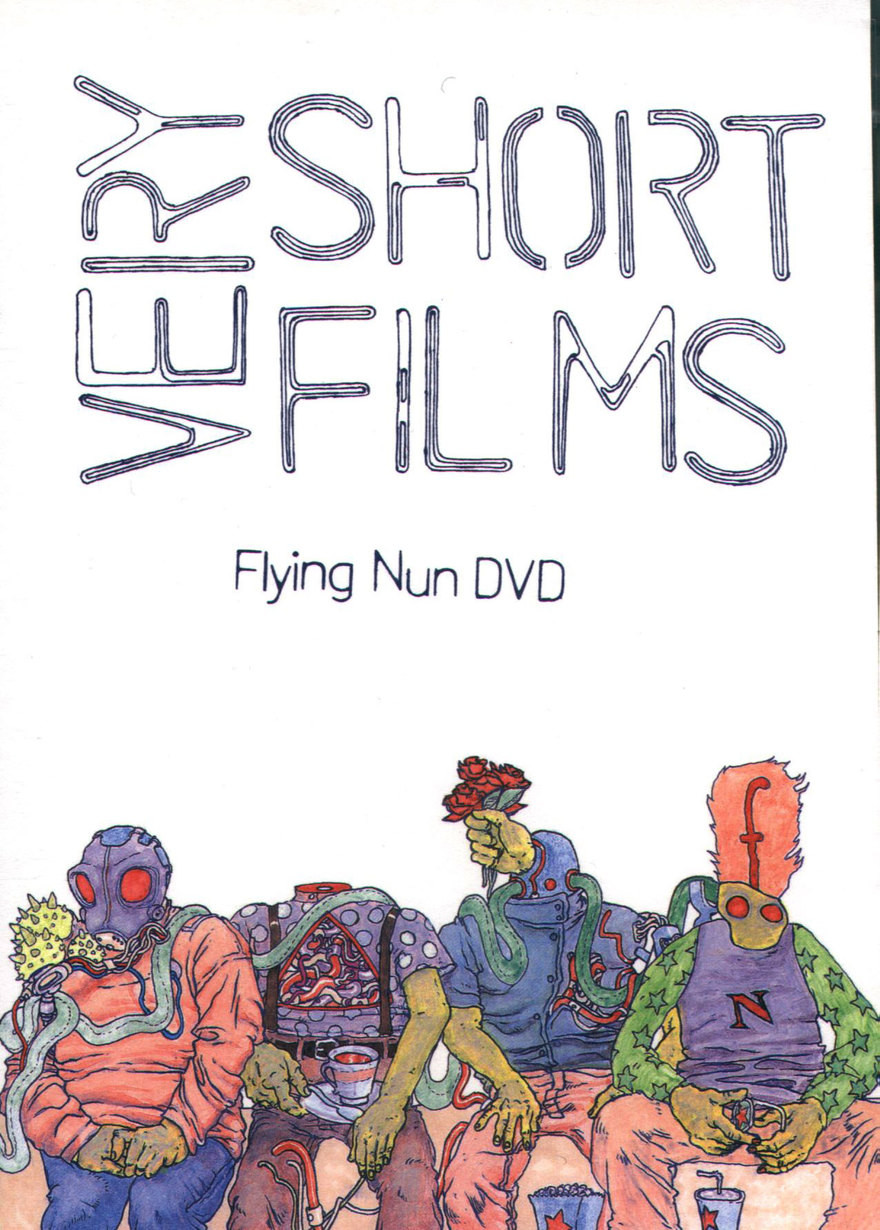 The early 2000s also saw releases by The Subliminals, HDU, and Ghost Club, and tracks were compiled on Speed of Sound, the latest of the label's round-ups. For management, it was another period of change: McKessar left for London in 2000, and Andrew "Hat" Meier took over the reins.
The Warner years
Warner Music bought FMR in 2005, owning 100% of Flying Nun. By now, the label hosted The Phoenix Foundation and The Mint Chicks on the roster (albeit temporarily), and the major release early in 2006 was the expansive, heritage Flying Nun 25th Anniversary box set, curated by Roger Shepherd. Shepherd went back over the label's musical history (over 500 records in 25 years), telling Matt Davey of The Press, "I started listening to the records and I thought 'I want to use this and this … and we can't go without that … in general I've probably erred towards the more guitary songs."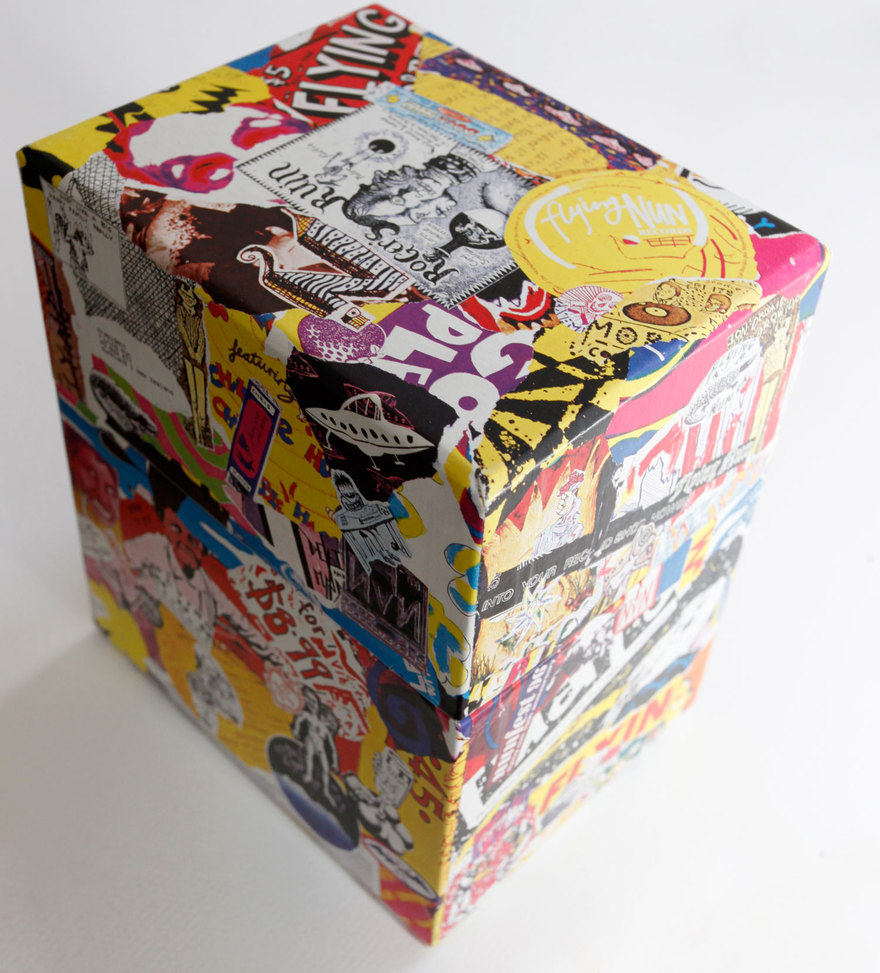 It was this experience that set Shepherd on the journey to re-purchase Flying Nun from Warners. Then Flying Nun manager Charlotte Ryan explained to Gavin Bertram at Real Groove, "A few of us [Warners staff] loved the label, and knew that something had to be done with it." Behind the scenes, Shepherd started negotiations with Warners.
Sunken treasure
Warners' ownership of Flying Nun was controversial. McKessar thinks they had good intentions, but there were issues with the availability of digital copies of albums. "The digital development of the catalogue was haphazard and, I feel, like a missed opportunity," he stated, adding, "I know that a messy tangle of international licensing deals was a factor in stopping that from being a simple reality but if they had focused on it, things could have been better."
Flying Nun's earlier artists were unimpressed with the treatment of their material, and concerned that it was becoming lost – unavailable digitally or physically, with no reissues for local and international markets. This was made clear to Bertram in Real Groove's "Death of the Maiden?" article. Dissatisfaction was voiced from artists including Robert Scott and Martin Phillipps. Phillipps admitted it was "embarrassing … to admit to having so little control over [album] availability," while Scott conceded, "It's pretty sad … a big part of our work is locked away and lost." The sense that the label was MIA was also remarked on in the international press, with Martin Aston of The Guardian noting that the UK didn't really catch on, saying Flying Nun "was all but ignored in Britain".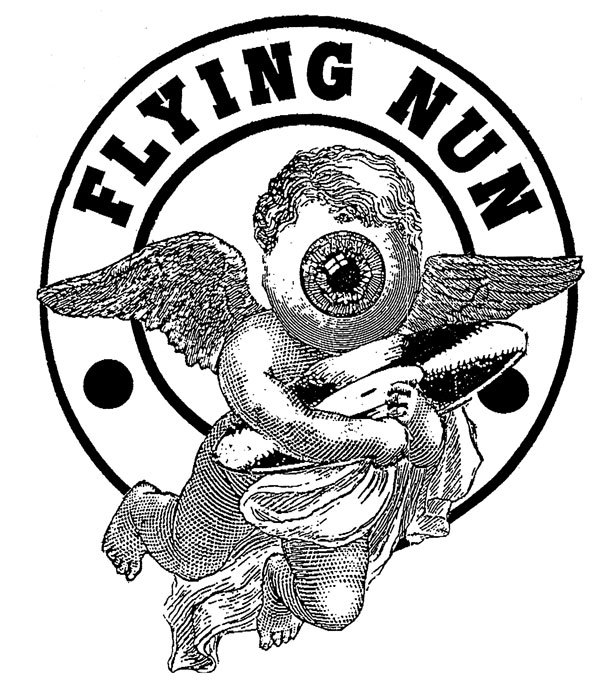 This status changed dramatically at the close of 2009 when Roger Shepherd announced the re-purchase of Flying Nun as part of a consortium that included Neil and Sharon Finn, Peter Rishworth and former Netherworld Dancing Toys bassist Graham Cockroft. There was collateral damage: Arch Hill Records founder Ben Howe was originally involved in the discussions surrounding the re-invigorated label, but was left out of the decision, as Shepherd decided to go it alone. New bands and artists were signed (F in Math, Grayson Gilmour, Popstrangers) and some classic releases were again available.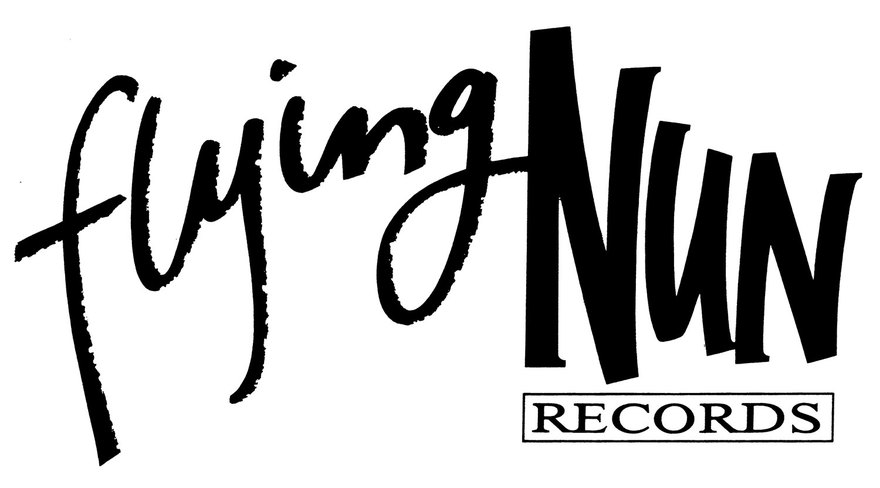 While a number of the first wave bands re-signed with the label (The Verlaines on an album-by-album deal), The Chills' situation was frustrating and familiar. Martin Phillipps explains: "When the label was revitalised with the return of Roger … we were impressed by his stated aims and determination and also with the involvement of Ben Howe from Arch Hill – but the actual new contracts turned out to be … difficult. We spent around two years (and a lot of legal money) getting matters sorted out before we eventually signed. Then, of course, things with the new label very quickly went drastically wrong and we were, once again, stuck in a situation where we had signed to a label but were unable to move forward with any new recordings or back-catalogue releases until we knew exactly where we all stood."
To celebrate the label's 30th anniversary, a series of gigs occurred around New Zealand, and two new compilation albums were produced: Tally Ho, a double album primmer of Flying Nun hits and infamous tracks, and Time to Go – a compilation of material from the label's southern (not just Dunedin) bands, compiled by Bruce Russell.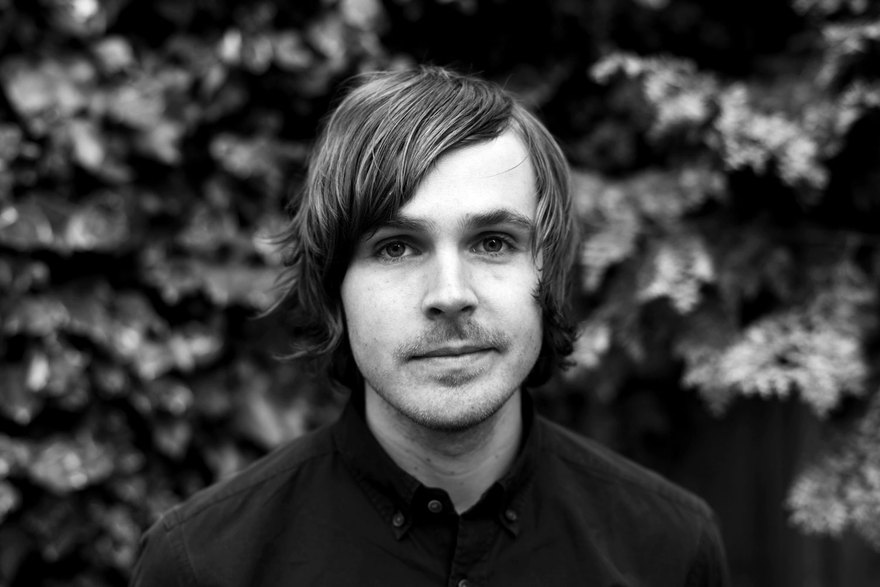 Happy endings
After re-emerging with a roar, things soon quieted down in the Nun camp, with rumours circulating that all was not entirely well. In September 2012 there was an announcement: changes were being made. The centre of operations for the label would again move to Auckland, Shepherd would step back from managing to be shareholder and consultant, and Ben Howe would step in as managing director, a dual role with his Arch Hill responsibilities.
In early 2013, Flying Nun announced a partnership with USA label Captured Tracks to re-release classic albums on vinyl, digitally, and with some CD reissues. As of 2014 a number of recordings have been reissued or re-compiled, including the Dunedin Double, with more to come.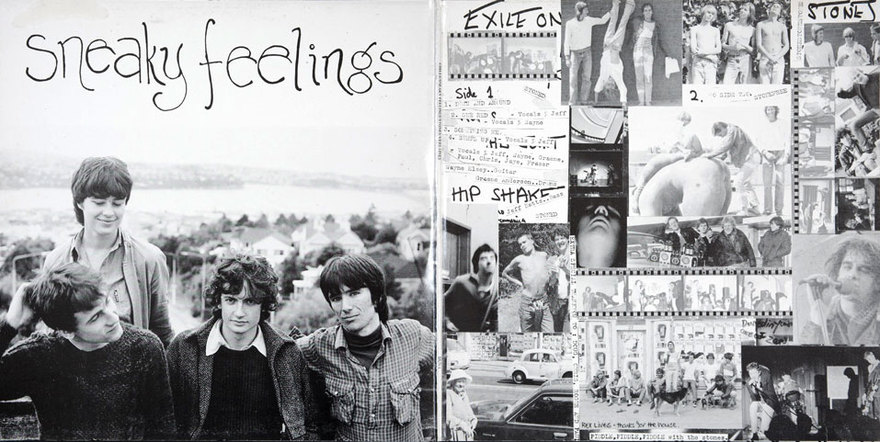 In the environment of DIY releases, internet portals, and disappearing record labels, the question has to be asked: do we still need Flying Nun? Here, I defer to Roi Colbert, Flying Nun supporter from the very start. "Record labels are dying on the vine. It's a brave thing to be doing in 2014. There is a place for the label in the current musical climate … financially, probably not. Artistically, yes."
-