Few songwriters have heard their music covered as widely as Bob Dylan, who turns 80 on 24 May 2021. When local Dylanologist Bill Hester set out to log every New Zealand cover version of a Dylan song, starting in 1963, his database quickly exceeded a hundred commercial recordings, and it has kept growing. Taking Bill's list as a starting point, here are 10 outstanding Kiwi interpretations of the Bob Dylan songbook.
The Missing Links featuring Andy Anderson – On The Road Again (1965)
Andy Anderson wasn't the first New Zealander to record a Bob Dylan song. The Folkstone Three got in early with their 1963 recording of 'Blowin' in the Wind', which the New Zealand Broadcasting Service was playing just five months after the release of Dylan's own version. But Anderson, who would later become familiar as presenter of television pop show Grunt Machine and actor in glitzy television drama Gloss, might have been the first local Dylan interpreter to go electric. In the same year that Dylan shocked Newport by turning up with a Stratocaster, and the Byrds remade 'Mr Tambourine Man' in a jingle-jangle of Rickenbackers, the former Neville Anderson of Naenae recorded this stomping cover of a surreal rocker from the electric side of Dylan's Bringing It All Back Home. At the time, Anderson was fronting Australian R&B band the Missing Links, who provide a raw and driving accompaniment to Andy's vibrant vocal.
Rod MacKinnon – To Ramona (1966)
During what has been referred to as the Great Folk Scare of the Sixties, Rod MacKinnon was one of a number of Wellington folk singers to wind up with prestigious record deals. The West Coast-born MacKinnon was a frequent performer at the Monde Marie, the capital's chief bohemian coffee bar and folk music haunt. One night HMV's A&R man, Nick Karavias, ventured into the candlelit venue in search of talent and was impressed by the young blond tenor in the black polo neck sweater. Leaning more towards contemporary material than the older traditionalists, MacKinnon's repertoire included plenty of Dylan. This song from Another Side of Bob Dylan is inventively rearranged as a brisk waltz. In an ethnically ambiguous fusion, he is accompanied by accordion, castanets and what was supposed to be a mandolin but, as MacKinnon recalls, "no mandolin player could be found so producer Patrick Flynn laid watch chains across the strings of a grand piano to imitate the sound."
The Chicks ­– The Mighty Quinn (1969)
In 1969, only the hippest Dylan fans had heard what was being whispered about as The Basement Tapes, a bootlegged collection of private recordings made in 1967, with members of what would become The Band, in the basement of the Woodstock rehearsal house they called Big Pink. Whether New Zealand's best-known female vocal duo The Chicks had heard the bootleg or learnt the song from the British band Manfred Mann, who had a hit with it that year, is unclear. But the Donaldsons take 'The Mighty Quinn' in an entirely different direction from the Manfreds, giving it a distinctly gospel-soul treatment, with pounding piano, handclaps, tambourines, and spontaneous exhortations of "Hallelujah!", "Sing it children!", and "Quinn! Quinn! Quinn!"
Toni Williams – I'll Be Your Baby Tonight (1969)
Toni Williams was already more than a decade into his long professional career when he cut this example of Dylan's romantic whimsy. Best remembered as a classy nightclub singer, the Rarotonga-born Williams had started out with skiffle and rock'n'roll groups around Auckland in the 1950s, but by the late 60s had proven to be equally comfortable crooning show tunes in tuxedos. As the final track on John Wesley Harding, 'I'll Be You Baby Tonight' pre-empted the fully countrified sound of Dylan's next album, Nashville Skyline. The song was a perfect fit for a country-themed album by Williams, prosaically titled Country Tracks, where his big rich voice with its distinctive vibrato was also applied to such country crossover anthems as 'King Of The Road', 'By The Time I Get To Phoenix' and 'Ten Guitars'.
Fresh Air – Country Pie (1969)
Dylan's Nashville Skyline album provided this underrated quartet with the A-side of the only single they ever released. Based in Auckland, though most members were transplanted Wellingtonians, Fresh Air were in their element over the summer of 1969/70 at Jumping Sundays events in Albert Park and outdoor festivals such as Redwood 70. An unnamed writer for the underground magazine Earwig, who had perhaps inhaled more than just fresh air, attempted to explain their genesis: "A while back the answer was blowing in the wind until someone (very deep) noticed that the answer WAS the wind and naturally as telling a downright lie someone else noticed that an even better answer was the four winds so they all got together ..." With the piano of Chris Seresin and guitar of Chaz Burke-Kennedy to the fore, Fresh Air come extraordinarily close to capturing the sound, feel and finesse of the Nashville A-team who played on Dylan's original version. It's a pity this local A-team never got to record any more.
The Tongues – This Wheel's On Fire (1969)
Those who recall them only for their chart hit and Loxene Golden Disc contender 'Rain and Tears' will no doubt think of The Hi-Revving Tongues as crafters of delicate string and glockenspiel-adorned folk-pop. But this deep cut from their second and final album, released simply as the Tongues, finds them in full psych-rock mode. A Basement Tapes track that made its first official appearance in 1968 on The Band's Music From Big Pink, by the following year 'This Wheel's On Fire' was best known in New Zealand as a hit for British ensemble Julie Driscoll, Brian Auger and the Trinity. The Tongues take the Trinity arrangement as their starting point, before shifting it to a territory of their own. Phasing effects on Graeme Thompson's lead vocal accentuate the mysteriousness of Dylan's lyric, while the powerful combination of piano and organ mirrors that of The Band, especially in the dramatic instrumental.
Red Hot Peppers – If You See Her, Say Hello (1976)
On Toujours Yours, the debut album of the Red Hot Peppers, the versatile Waikato-based quintet include western swing, jazz balladry, boogie blues, and touches of Latin and Caribbean rhythm. But it's the folk roots of founders Marion Arts and Robbie Lavën that are on display in a beautiful version of one of the most soul-baring songs from arguably Dylan's most soul-baring album, Blood On The Tracks. Brightened by the shimmering mandolin of Lavën, the group builds a gentle but firm foundation for Arts, who delivers a vocal that curls around Dylan's original melody with subtlety and feeling.
Golden Harvest – All Along The Watchtower (1978)
Who knows how many thousands of times 'All Along The Watchtower' was played in New Zealand in the 10 years between the release of Jimi Hendrix's tour-de-force – perhaps the ultimate reinvention of a Dylan song –­­ and this recording by Golden Harvest. The song had become a rite of passage for any guitarist looking to prove their mettle. By the time this band of brothers from the Waikato cut their version, disco had arrived, and they streamlined its beat to a dance-friendly four-on-the-floor. But the lead guitar of Kevin Kaukau remains pure Hendrix, replicating the original note-for-note in the initial solo, then weaving fresh, clear Hendrix-inspired licks of his own in the breaks that follow. As if his fluid fretmanship wasn't enough, Kaukau would draw extra attention to himself on stage with what appeared to be an aerial that protruded from his instrument and pointed towards the heavens. What was it for? Was it receiving cosmic guitar solos from Hendrix himself, in whatever galaxy he now inhabits, and transmitting them to Earth via Kauku's fingers?
Al Hunter – Don't Think Twice, It's Alright (1992)
In the title track of his fine album The Singer, Al Hunter recounts a night in the life of a bar singer who fields requests from patrons who are alternately sentimental and belligerent, and invariably drunk. Nestled among the originals on that album, Hunter's cover of this early Dylan masterpiece might be one of the tunes his human jukebox is asked to play. Fortunately it's one he might have chosen anyway. Hunter's top-notch band, augmented by guest pickers Glenn R Campbell and Wayne Goodwin, soars in the instrumentals, with fiddler Cath Newhook a standout. Hunter, New Zealand's most artful country singer, delivers the song with grace and feeling, and a few high-lonesome flourishes of his own.
Bic Runga with the Christchurch Symphony – One More Cup Of Coffee (2003)
Bic Runga's 2003 concert with the Christchurch Symphony was, among other things, an opportunity for one of New Zealand's most revered singer-songwriters to explore the writing of some of her own heroes. Among selections from Jacques Brel, Nick Cave and Bacharach/David is this dramatic reading of a song from one of Dylan's most theatrical albums. In the version on Desire, Dylan's plaintive minor-key melody evokes some gypsy or Middle Eastern street singer, but Bic brings the tune into the concert hall, giving it the character of a 60s Italian power ballad, while Scarlet Rivera's original violin lines, transposed to a full orchestral string section, take on the expansiveness of an Ennio Morricone score.
The Starbugs – Mr Tambourine Man (2011)
The youngest voices in this playlist belong to Jessie Hilell, Rebecca Jenkins, Sarah Whitaker, Ben Anderson, and Roisin Anderson. This group of precociously talented singers between ages seven and 15 was assembled by Pukerua Bay-based producers David Antony Clark and Radha Sahar and launched as The Starbugs. Having already found success with Kids Sing the Beatles, Clark and Sahar turned the attention of their young prodigies to the songbook of Dylan, who only one of them had heard of before. The year after the recording, Jessie Hilell, who takes the solo verses, made it to the finals of New Zealand's Got Talent, and in 2016 sang Puccini in Melbourne, where she now sings in a jazz-fusion band called Jakal.
Bonus track: Toy Love – Yummy Yummy Yummy/Positively 4th Street (1979)
Before Chris Knox got hold of a microphone, it is unlikely anyone had ever uttered the lines "Yummy yummy yummy, I've got love in my tummy" and "You've got a lot for nerve to say you are my friend" on the same stage, let alone slammed the two songs together in such an absurdly rocking medley. During their too-brief existence, Toy Love, of which Knox was frontman, would pepper their iconoclastic shows with unexpected covers. Hearing Knox train his punk energy on the bubblegum classic 'Yummy Yummy Yummy' was hilarious; to segue from that into 'Positively 4th Street' – one of Bob Dylan's most wounded, vituperative broadsides – seemed outrageous, possibly unlawful. Never officially recorded, this version was captured on a fan's tape recorder at Auckland's legendary Gluepot in 1979.
Shock bonus track: Dylan Serenades Otago
Bob Dylan – Farewell to the Gold (1992)
When Bob Dylan dropped this song into a 1992 concert in Youngstown, Ohio, few if any in the audience will have been aware of its origins. But for any New Zealander listening to this audience recording, there will be a shock of recognition when Dylan rasps out lines about "the hills of Otago", "the Cardrona's dry valley" and "the winding Shotover".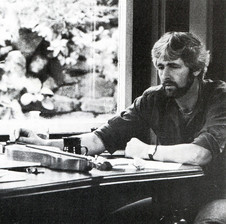 The song was written by New Zealander Paul Metsers in the late 1960s, when he was teaching Form 2 music at Hutt Intermediate school. He had taken his young students on a class trip down the West Coast of the South Island. As Metsers recalled to the NZ Folksong website: "We'd been over Arthur's Pass and Cardrona and down to the Shotover River and visited some old gold workings down that way. The kids had panned some gold and the whole thing had fired everyone's imagination. I went home to my folks' place in Gisborne for the Christmas holidays with this really strong melodic idea and the basis of a chorus buzzing round in my head. Then, I don't know where from, I got hold of a pictorial history of gold mining, a small but fascinating book called The Goldfields of Central Otago, I think. When I read of the tragic flash flood of July in 1863, I knew I had the basis of a story."
Metsers' song came to the attention of brilliant British folk singer and guitarist Nic Jones, who recorded it for his 1980 album Penguin Eggs which, in all likelihood, is where Dylan came across it. (The folk song 'Canadee-I-O', which Dylan recorded on his 1992 Good As I Been To You album, appears to have been drawn from the same source.)
Dylan Down Under: an AudioCulture Playlist
--
Read more: Dylan Down Under, Revisited – by Nick Bollinger
--
After Dylan's first concert in New Zealand, in 1978, the US edition of Rolling Stone magazine published "Two views from Down Under", about his concert at Western Springs, written by local music journalists Gordon Campbell and John Dix. Accompanying the reviews were photos by Murray Cammick of Rip It Up. It can be read here.