Although Duncan Campbell became best known for his reviews, features and broadcasting about reggae, he also covered rock music, and interviewed the Clash, U2, Tom Petty, and Paul Weller of the Jam for Rip It Up. As his Top 100 Albums of All Time (So Far) list shows, his listening tastes were very diverse. He was a committed follower of mainstream New Zealand music. The prog rocker of the early 70s evolved – perhaps because of his work in commercial radio – into an incisive critic of local pop. He followed Split Enz and Dragon from their art years to their high-rotate success, and championed Dave Dobbyn from the beginning. And Herbs ... well they were the fulfilment of a dream in which his beloved reggae helped shape a distinctively Polynesian sound. In the future, the early years of Rip It Up will go on-line, and his writing about international acts – reviews and full features – will be available. Meanwhile, here is a selection of his comments about leading New Zealand acts at significant moments in their careers. They show his honesty when considering local music: he was generous in his praise, but didn't hold back when critical comment was required.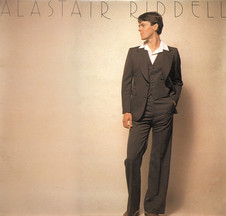 Alastair Riddell
(Mandrill)
Alastair Riddell caused no little stir when Space Waltz appeared on Studio One some years back.
Even though he didn't win, star quality was written all over him. His music was loud vigorous and flashy. He had one helluva band too, comprising a future Split Enz-er and a couple of Citizen Band-ers-to-be, amongst others.
Sure, the Thin White Duke influence stood out a mile, he did it so damn well!
An abortive attempt at cracking the trans-Tasman scene put him back to square one, doing pub gigs, previewing new material and trying to forget some past excesses.
After a long wait, another vinyl offering has been submitted. A bit of a curate's egg it is, but the good parts outweigh the more adverse aspects.
On the plus side, he's matured considerably from beautiful boyhood, having lost the rather mannered vocal style of old, and buried a lot of the Bowie streak.
He's writing some fine songs, too, as recent radio play has shown. Some more attention is bound to be attracted by numbers such as 'Come On Over' and 'Wear My Light', which will finally lay the spectre of 'Out On the Street' to rest.
His lyrics aren't as ponderous as they once were, and on 'Smile' he even manages to emerge unscathed from the disco syndrome.
The production, aided by Glyn Tucker, is a vast improvement on the fish-tank aura of the Space Waltz album.
On the negative side is the plethora of material that has already had a thrashing on the airwaves. Four all-too-familiar songs tend to drag the proceedings down a little.
I would like to see a few more risks taken. Alastair has still-untouched potential, providing he's given a free hand, but the search for commercial success seems to weigh heavy on him.
But do buy this album, and encourage Alistair to be a little dangerous next time. He's still good, but he could be great. Here's hoping. – Duncan Campbell (Rip It Up, February 1979)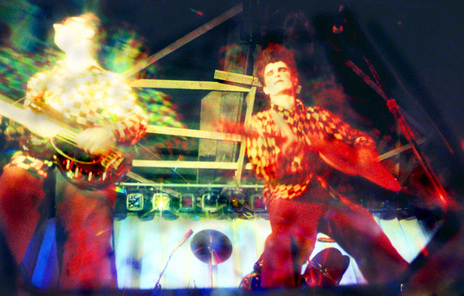 Split Enz
The Swingers
Auckland Town Hall
A grand farewell it was indeed, as the Super Six gave it a whirl once more before winging it away again to those hopefully greener pastures overseas.
Before an audience like this, Split Enz could do no wrong. Hard-core fans rushed the stage as soon as their heroes appeared and it was a long time before they let them go. Even sound problems early in the set were borne with good humour.
The show was a crowd-pleasing balance of old and new. 'My Mistake' and 'Parrot Fashion Love' drew their customary welcome, and Noel's party piece, as always, brought the house down.
But the new material holds its own admirably. 'Give It a Whirl' is already established as a standard, 'Betty' is a personal favourite, and 'I See Red' brings everybody to their feet to boogie, Enz-style.
Will they make it this time. They certainly deserve to. Bon chance, boys, and don't forget to write.
The Swingers, Phil Judd's new band, aroused considerable interest, taking his reputation into account. Always a quirky performer, his songs in the early days of Split Enz walked the fine edge between genius and insanity.
His vocal style has changed somewhat, now recalling Talking Heads' David Byrne. The new songs are much grittier, with ex-Reps Bones and Buster cranking out a solid driving rhythm to back Judd's very individual guitar style.
The audience was bemused and fascinated all at once, and gave The Swings a warm reception. A very promising debut, and a welcome return of one of New Zealand's most uncompromising and most distinctive artists. – Duncan Campbell (Rip It Up, June 1979)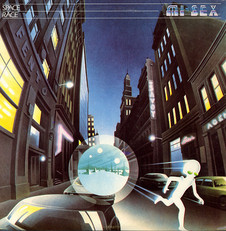 Mi-Sex
Space Race (CBS)
Every day, we're moving further away from a natural environment. We're surrounded by concrete, raised on junk food, and computers do more and more of our thinking for us. Unless we blow ourselves up, we could evolve into a race of mutants; stunted and apathetic humanoids. The Space Race.
This, at least, is the premise behind the title track of the next Mi-Sex album. Nothing new in the sentiments, perhaps, but they're still relevant.
Space Race is an extension of, rather than a progression from, its predecessor, Graffiti Crimes. But this is not to belittle it. It's more of what Mi-Sex do extremely well, producing sharp, snappy music that combines the best of the "old" and "new" trends.
All the songs here are obviously geared for maximum impact on stage. They have pace and punch to spare, and you can sing along with all of them. Peter Dawkins produces again, and the final mix was done in New York, giving terrific depth to the sound, without burying the band.
Of the best tracks, 'Pages and Matches' is an eerie, menacing number about fire-raising, featuring ringing guitar by Kevin Stanton and a big kick from the rhythm section. 'Living in September' steals part of the melody from our national anthem, narrating the current dire times in Godzone. 'It Only Hurts When I'm Laughing' rubbishes any claim that Mix-Sex make cold, unemotional music. Steve Gilpin gives one of his finest vocal performances over a flowing, soaring guitar line.
'Ice Cold Dead' is the album's epic work, being Stanton's view of an infamous, unsolved murder. A harrowing, lyrical piece, filled with bewilderment at violent death and why it happens:
But it's time, time to leave
This madness of a place.
People never quite believe,
They merely trim the lace.
Throughout, the band plays with a confident dynamism not always evident on the first album. Special mention must go to Murray Burns for intelligent, incisive keyboard work and a well-honed sense of melody.
Mi-Sex are making fine nuclear-age pop music. They've succeeded through sheer hard work, and Space Race is clear evidence of this. – Duncan Campbell (Rip It Up, June 1980)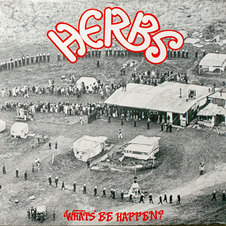 Herbs
What's Be Happen (WEA)
I've long been hoping that the Maori and Polynesian cultures would look to reggae to provide a contemporary means of expression. This record marks a major step forward for New Zealand music.
Ponsonby-based Herbs have been making quite an impact locally this year, and also played a fine set at Sweetwaters. While they've borrowed the reggae idiom, they've also drawn on influences from their own backgrounds. Witness the harmonies on 'Reggae's Doing Fine', an acoustic tribute to Bob Marley. The sound is pure Polynesia, showing that Herbs are far from copybook stylists.
The six-track album showcases a wealth of musical talent. The five members have an instinctive feel for the rhythmic complexities of reggae, as proved by the opening track, 'Azania (Soon Come)'.
The title track uses different languages and percussion as a unifying call to the cultures that make up this country. But the best shot is 'Dragons and Demons', a smooth and sophisticated song with an excellent chorus line, reminiscent of Third World at their best.
The album was recorded at Auckland's Mascot studios, and engineers Gerard Carr and Phil Yule also deserve a big pat on the back for bringing the sound up full and crisp.
An album of New Zealand modern ethnic music, and one of which the participants can be truly proud. – Duncan Campbell (Rip It Up, August 1981)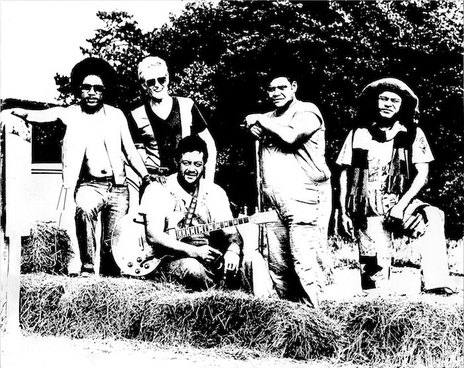 Black Slate, Herbs
Auckland Town Hall, 12 August 1981
Herbs have improved out of all recognition since I last saw them at Sweetwaters. Their rhythms are choppier, more assertive. They have a brace of fine original songs, and now an exemplary little album.
They opened confidently with Steel Pulse's 'Macka Splaff' and never looked back. Their own 'Dragons and Demons' showed Toni in great voice, and the harmonies soared into the Town Hall's cloistered heavens, suggesting more than ever that this should be a single. Herbs are on the up, and could even afford to toughen their sound a bit. However, that's bound to happen, if they follow their instincts.
Black Slate and their audience perpetrate a giant hoax, and ultimately, they're only fooling themselves. The band's recordings are pleasant but vapid, nothing offensive. Onstage however they insist on wrapping it up in tired old Rasta clichés. This band has as much in common with JA roots as the bagpipes, and for Keith Drummond to pass off their watery semi-disco as "roots, rock, reggae" is a gross misrepresentation. – Duncan Campbell (Rip It Up, September 1981)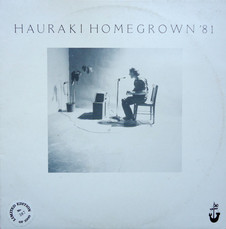 Various Artists
Hauraki Homegrown '81 (Radio Hauraki)
Radio Hauraki's second compilation supporting local talent rings a little hollow in light of its decision to drop its set level of local music played on air. Best tracks here are by the Narcs, D.V.8, and Rated X, who at least try to do something new. The worst? A toss-up between Billy TK's wet Santana-style devotions ('Yes To Me'), and Grist to the Mill's supposedly funny 'I Wanna to Be Punker'. – Duncan Campbell (Rip It Up, January 1982)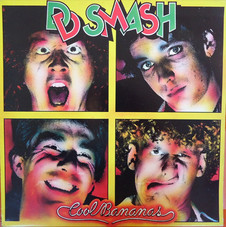 DD Smash
Cool Bananas (Mushroom)
It's nice to able to hold up an album and say, "This is New Zealand music." Especially when it's a rock album that identifies with this country. A New Zealand sound.
Hello Sailor did it with their first album. Herbs did it last year, and now DD Smash make number three. Cool Bananas is Kiwi Rock, and proud of it.
It's hard to classify this sound expect it has a suntan, a big grin, a love for wide open spaces, and a sentimental streak. It's brisk, loud, flashy and holding a can. It has to have a good tune, a sharp tongue and a strong back. The man who understands this is Dave Dobbyn.
Dave writes about human beings, and is a very human one himself. His songs are about people falling in love, laughing, fighting and suffering.
Listen to Dave singing 'Blue Note':
The last little letter
Like the final curtain
Like the bluest note of all
I was shattered, broken glass
Was what love became.
Tore my heart out.
'White Water' is another example. A song about canoeing the rapids? The song is genuinely exciting, with a strong tune conveying the feeling.
Good singles, as Dobbyn always provides, with 'Repetition' and 'The Devil You Know', all other songs with a little twist that lifts them above the ordinary, in melody or lyrics, plus Dobbyn's boogie special 'The Gambler', always a live favourite.
To be played at all discerning parties, and raised with the flag every morning. – Duncan Campbell (Rip It Up, April 1982)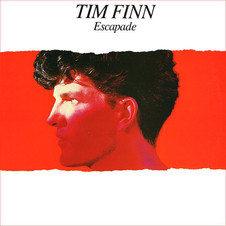 Tim Finn
Escapade (Mushroom)
The type of hobby a person takes up can depend to a great extent on their financial wherewithal. Some people collect stamps. Others, like Tim Finn, make solo albums. Escapade doesn't really sound like a solo album that had to be made.
'Made My Day' could fit comfortably into just about any Australian-made MOR rock album. 'Not For Nothing', 'Minor Key', 'Staring at the Embers' and the irritatingly twee 'Fraction Too Much Friction' all sound like old Enz out-takes. I thought Finn had outgrown much of this stuff.
Lyrically, Finn continues to waver between clumsy schoolboy fantasy ('Grand Adventure') and wistful romanticism ('Wait and See'). I prefer him in the latter guise, though I think he'll always retain a dash of Peter Pan about him. That's always been part of Enz's appeal.
The last three tracks are the most interesting, because they try to say something original outside the Enz mould. 'I Only Want to Know' features some naggingly memorable synth lines and some neat horn punctuations. 'Growing Pains' is a child's song for grownups and Finn's lyrics convey poignantly the awkwardness of adolescence without being mawkish. 'Through the Years ' is a spry, mid-tempo rocker that has a very 60s, back-to-the-roots feel. Like most of the album, it reflects on love won and lost, but the mood is far from introverted.
Finn is assisted by a bevy of other Antipodean stars, a sort-of Down Under version of the Laurel Canyon mafia. Name checks include Joe Camilleri, Phil Scorgie and Mark Moffatt, with Ricky Fataar and Venetta Fields adding further international flavour.
While it has the odd moment, Escapade ultimately sounds like a (comparatively) wealthy pop star's pet project for those wet days. The ultimate symbol of success? – Duncan Campbell (Rip It Up, August 1983)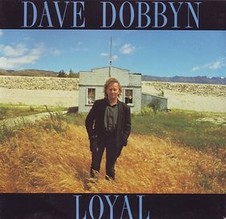 Dave Dobbyn
Loyal (CBS)
As the introverted 80s draw to a close, our writers, especially our songwriters, have begun taking stock of what we've learned from a decade of grim realities and nasty shocks. Religious and racial warfare, the destruction of nature's environmental cocoon, a new plague born of the wrong kind of loving in more fundamental things, especially in meaningful relationships. In last month's RIU, Dave Dobbyn expressed admiration for the return to simplicity in the latest work of the likes of John Hiatt and Bruce Springsteen. Now he follows the same path with Loyal, his subtlest, most consistent and finest effort to date.
This is an album about loving in its myriad forms. Dobbyn is sentimental and romantic, but not blind. His songs have never shied away from the darker side of passion and tenderness, which can turn to possessiveness and jealousy. On 'Love You Like I Should' he sings: "No gift is idea - but then why should it be?"
That having been said, it is plain that domestically, DD is a happy man. Two of Loyal's songs are obviously written for his everlovin' Annaliesje. 'Defying Gravity' and 'Joy'. The former is a sassy dancer, suggesting theirs is a fun household to visit, while the latter smooches in the back of a taxi and strews rose petals all around.
As always with Dobbyn, it's the sad songs that grab the hardest and stick in the memory. 'Stay' is a parting of the ways, real blue-eyed soul, with two people realising their differences outweigh what they have in common. Even better is 'Little Zeroes', its bittersweet beauty enhanced by crystalline production and understated synthesisers. Lies hurt more than anything and this song, in its own words, takes your heart away.
'2 Fast Cars' and 'Loyal' itself were both performed in last years's concerts and have evolved considerably since then. In keeping with the low-key approach, they've been stripped down. 'Fast Cars' now better conveys the tension of its lyrics, which are all about fatal attraction. 'Loyal' is another wistful goodbye, a let'sbe-friends and a what-might-have-been. Has his singing improved still further? I think so.
Dobbyn says 'Slice of Heaven' was included because the words fit the lyrical concept of the album. A remix here gives greater prominence to Herbs' mighty harmonies and I can't help but grin every time I hear it. Warm moonlight over my horizon. Sing it out loud.
Poltically, Kiwis have always had a tendency to look no further than their own back yards. We were temporarily shaken by a terrorist attack in our own territory, yet instead of facing facts, we lambast the media for showing us the pictures of reality. "Yes it's too familiar – we have learned to ignore this." So goes 'I Wanna Know You'. Dobbyn sings into his TV eye in another example of outstanding song craftsmanship. With its deceptive, minuet-style melody, it's a growing song. So too is 'Liberty Bound', a song for every oppressed race which decides, after being shot at too often, to shoot back.
'Ain't No Doubt' is archetypal Dobbyn, a rocker in the 'Outlook for Thursday' mould which again attacks complacency: "Ain't that the nature of the animal, to just turn off on the plight of half the planet". Dobbyn steps on the gas for 'Hell Takes No Holiday', a prime piece or roadhouse boogie, complete with bottleneck guitar. The words say we could feel pity, but what we really should feel is compassion. That's one of just many emotions on display here.
As mentioned before, Loyal is all about loving. Its warmth and honesty are simple reflections of the man who made it. He rewards his fans for their loyalty by giving them a kaleidoscope to play with. Loyal is an unremitting delight. – Duncan Campbell (Rip It Up, April 1988)