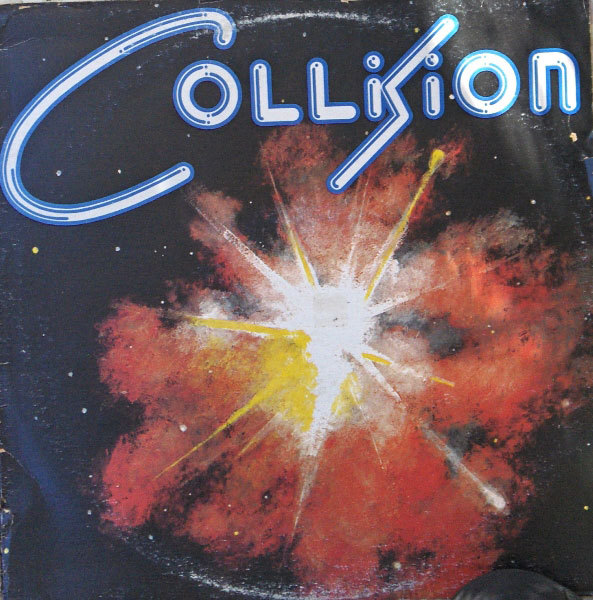 The international "rare groove" movement in soul and dance music has DJs looking for old funky tunes that were overlooked at the time of release and preferably recordings that very few people own. The two New Zealand names from the 1970s that are fetching high prices on auction sites are Dalvanius and the Fascinations and Collision. Both artists were recorded by Festival Records in Sydney and their recordings received either no release or "low-priority release" in New Zealand. The latter terms usually means that the recordings were offered to retailers but promotional copies were not supplied to radio or press.
When I spoke to Dalvanius for a Real Groove magazine story in 2001 he made it clear that he didn't discover Collision, it was Richard Holden, a man best known for becoming the export manager for Lion Breweries and selling Steinlager beer to the world.
"I said 'I'll go back to Australia and I'll get my agent to fly you over'. At that time we were working for the mafia" – Dalvanius
"In 1976 I wanted a band for the Lion Hotel [circuit] and Richard Holden was the entertainment manager and he said to me, 'Look, we've got this band that might suit you, go and have a look at them.' So I did, they were playing at the Lion Tavern, just down from Parliament buildings and they were playing a couple of discos in town, one was Uncle Albert's. I went, 'Far out!' They were really into the Commodores and Earth Wind and Fire, so I joined up with them and did a national tour for Richard Holden. I said to Collision, 'I'll go back to Australia and I'll get my agent to fly you over'. At that time we were working for the mafia."
In 2001 when writing up my interview for Real Groove magazine, I ignored the names of the "hoods" who employed Dalvanius in Sydney and who financed Collision's airfares to Australia. Since the interview, the Kings Cross entertainment district has been profiled in the Underbelly television series and if you google the name Abe Saffron you find out that there's an ABC documentary about the gent called Mr Sin and that his deputy James Anderson is described as an "enforcer".
"Abe Saffron's a big hood," Dalvanius said in 2001. "Don't call him a hood, they were really good to us and they used to tour Dalvanius and the Fascinations all over Australia. I went to James Anderson and I said, 'Hey, I want to bring this group over but I've got no money to bring them over'."
He said 'How many?'
I said, 'There's at least seven of them'.
He went, 'What?' and then he said, 'Okay, "I'll book you into one of our nightclubs in the Cross for six months and they can pay back the airfare weekly'. It was funny because their accommodation was above a brothel. I had my own flat up in Kings Cross."
"The boys would play from 1am right through to 4.30am. I'd come on and just do an hour's gig every night and then the band did four more 20 minute slots." – Dalvanius
"James Anderson started working us after midnight at Les Girls nightclub, after the famous drag queen show. The boys would play from 1am right through to 4.30am. I'd come on and just do an hour's gig every night and then the band did four more 20 minute slots. We were there for six months, packed it out every night. It gave them a lot of time to work on original material."
When Dalvanius approached Anderson, he knew he would understand the notion that there was a great band that was worthy of flying across the Tasman. Anderson was a Glaswegian who had lived in New Zealand prior to moving to Australia in 1960, as manager of the Māori show band the Hi-Five. During the 1960s the Hi-Five show band played in Hong Kong, Europe and Las Vegas. By 1970 Anderson was managing Kings Cross nightclubs and was working for Abe Saffron. At the Venus Room in 1970 a stand over man Donny 'The Glove' Smith (famous for his lead-lined glove) punched Anderson to the ground, breaking his jaw. Anderson, who was armed, shot Smith three times, killing the man. Anderson pleaded self-defense and successfully got off a manslaughter charge. Shortly before his death in 2003, Anderson told the Sydney Morning Herald, "Enough's enough ... and I just went 'bang'."
Dalvanius was doing business with the big boys when he worked at the Kings Cross clubs.
I only met Collision once, when Dalvanius summoned me to their Auckland Hotel to shoot publicity photos of the band, prior to their departure for Australia in 1977.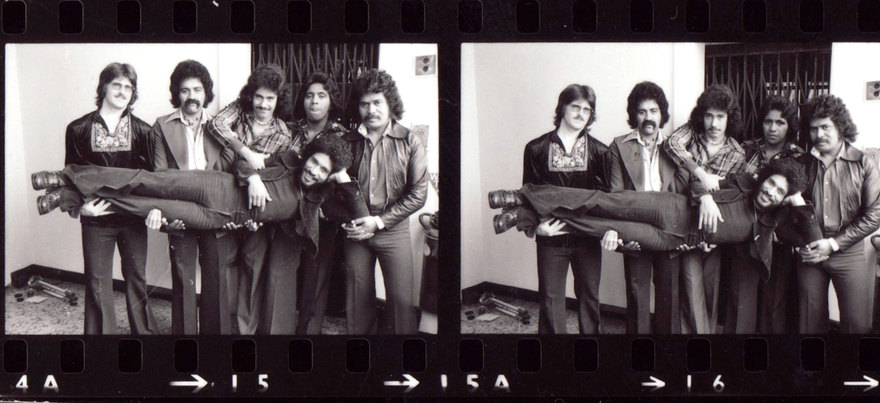 A month after their arrival in Sydney, Collision were signed to Festival Records, who would also release Dalvanius and the Fascinations on the Infinity label. "I got Collision a recording contract with Festival as well," said Dalvanius. "I was co-producer and Sherbet's first producer Richard Batchens produced it." Batchens was Festival Sydney's in-house producer. Dalvanius was not given a co-producer credit on the LP cover.
I received a postcard from Dalvanius dated February 7, 1978, reading, "Just finished Melbourne segment of Isaac Hayes/Dionne Warwick tour. Went well, moving to Sydney for a week. Collision album just about finished, being called after the band."
Something went wrong. I am unsure of the exact events, but it appears that the band broke up in early 1978 and also released what is now a highly regarded debut album in early 1978.
I was publishing Rip It Up magazine at the time when it should have been released in New Zealand, but I don't recall seeing a copy of the Collision album until crate-digging friends found copies in secondhand stores circa 1990.
--
Read Murray Cammick's profile of Collision