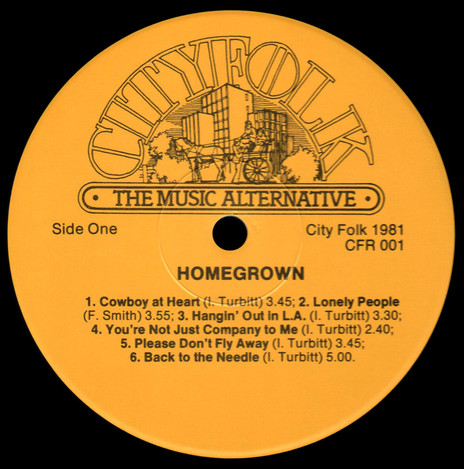 Cityfolk Record Co was a folk music label based in Hastings and founded by part-time folk dabblers Trevor Ruffell and Keith Gosney "to discover and capture New Zealand's contemporary folk scene on tape".
Existing through the 1980s, the label's most significant releases were the first recordings of New Zealand folk historian Mike Harding and the "comeback" album of Lynn Clark, the married name of late 1960s recording artist Lynne Pike, who won a Playdate magazine pop award in 1969 as a star to watch.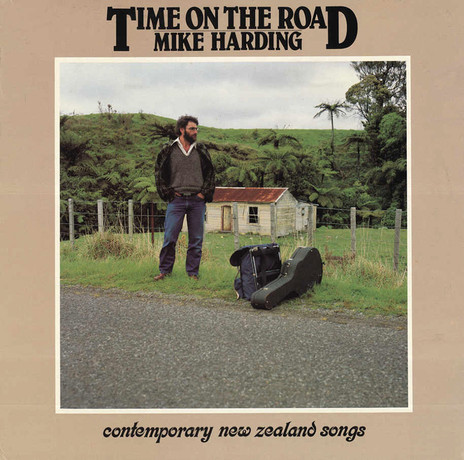 Trevor Ruffell and his brother John had been part of the extended crew that put together the National Banjo Pickers' Conventions in the late 1960s. John produced the accompanying albums that appeared on the Kiwi label, while the sleeves were adorned with Trevor's photographs.
He and Keith Gosney were active members of the Hawke's Bay Folk Club before Gosney took off on his OE in 1972. By the time he returned, Ruffell had dropped out of the scene and started a printing business; Gosney twisted his mate's arm to get involved again.
"We seemed to get to a lot of folk festivals back then and it was obvious that there wasn't much if any communication between the New Zealand folk clubs," Trevor Ruffell remembered. "We set up a newsletter and distributed it to the clubs, which seemed to work well."
When Hawke's Bay band Homegrown released a DIY cassette early in 1981, Ruffell saw the opportunity to press a vinyl edition and advertise the record through his newsletter. They whittled the cassette's 20 songs down to a manageable 12 and released it as Homegrown – CFR 001. "The next thing we knew, shops were asking for stock!"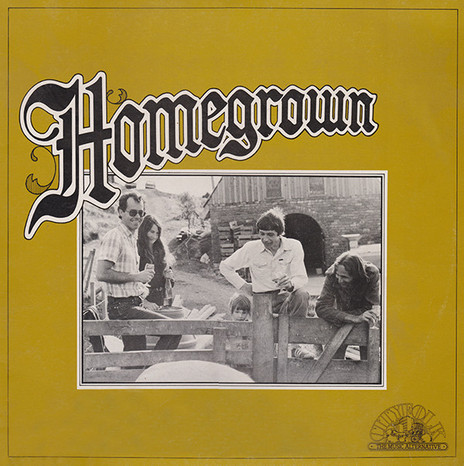 The album was followed by a singer-songwriter compilation called Paths, recorded in Napier and featuring artists from as far away as Cardrona (Martin Curtis) and Albany (Kathy Tait) as well as Homegrown's singer-guitarist, Ian Turbitt.
Other releases included a second Homegrown effort, long-players from Martin Curtis and much-travelled Hamilton songwriter Chris Thompson, Lynn Clark's first record since four singles on manager Curly Del Monte's label Phreadd in 1969-1970, and the first two albums by Mike Harding.
By the late 1970s, Harding was beginning to make a living out of music in Auckland. In late 1983 he teamed up with Taranaki Sol, aka Steve Sole, for a national tour featuring songs written by fellow Auckland folk musicians. When they passed through Napier, Ruffell and Gosney liked what they heard and suggested recording an album.
"Having this chance to record was one of those breaks we all hope for," Harding told AudioCulture. "It gave me a disc to sell on tour, thus leaving my music behind everywhere I went, but also it helped define my next 10 years: solo, acoustic and all New Zealand folk-popular song – my Time On The Road years."
The record did enough for Cityfolk to offer Harding a follow-up, his first step into writing his own songs. From The Edge was awarded folk record of the year at the 1988 NZ Music Awards.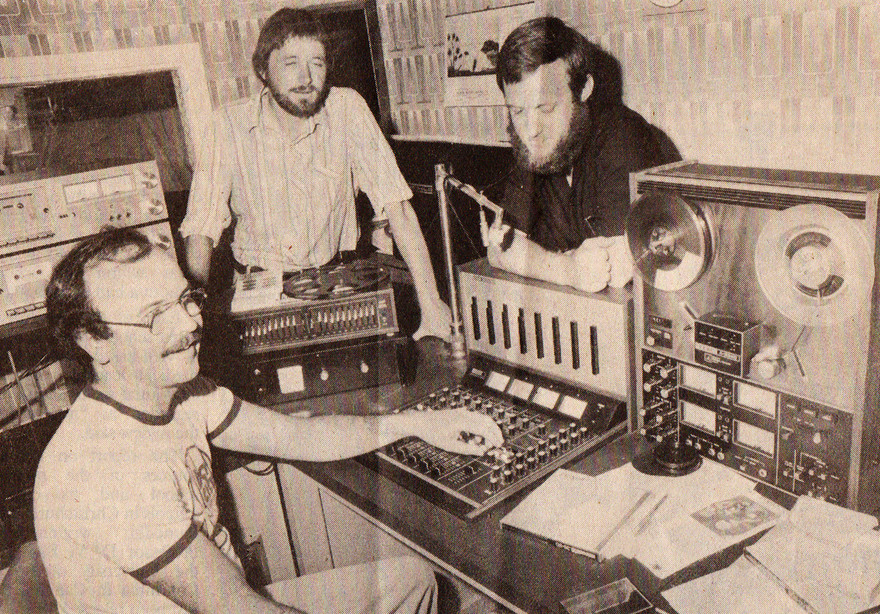 "Many of the songs were written about and inspired by my travels around New Zealand over the summer of 1986-1987. Those first Cityfolk recordings gave me the confidence to continue to follow that path: finding, recording and performing our many historical and contemporary folk and popular songs."
Cityfolk was just getting on its feet financially when CDs came along and tipped it on its head. "Instead of a 300-unit LP run off quickly at EMI in Wellington, we were faced with purchasing a minimum of 5000 units of a single CD title from either Korea or the USA, and they weren't cheap!"
The decision was made to fold the label and master tapes were offered back to the artists. Ruffell assisted Keith Gosney in setting up New Zealand tours by overseas artists. His brother John Ruffell and Desmond Park bought Kiwi Pacific Records in 1989 and Trevor Ruffell has long been involved in the running of that company.