It was 1964. The King Bees started it all – a group of R&B enthusiasts from the suburbs who had that rough Pretty Things sound and started the urban grinding pungent background sound to our youth.
The King Bee, an underground sweatbox literally under a bank in Hereford St, was our hangout.
Started by a group of bored suburban dreamers in a white toast world of the First Four Ships and the rigid rituals of a city of churches.
This was the Christchurch we had all grown up in just waiting for something to happen.
We had surf music and Cliff Richard and the Shadows, where everybody was playing tennis rackets as guitars emulating the dance steps of the Shadows secretly in their bedrooms and trying to be Hank Marvin or Buddy Holly look-a-like.
Bennies, Borrie the tailor suits, boredom and more sweat brought on by the Chants – Chants R&B – a band of revved up and cranking, proto-grunge R&B barkers, led by Mike Rudd and his equally raunched up Excello sounding henchmen. And sometimes augmented by Ken Wright and his band, My Generation.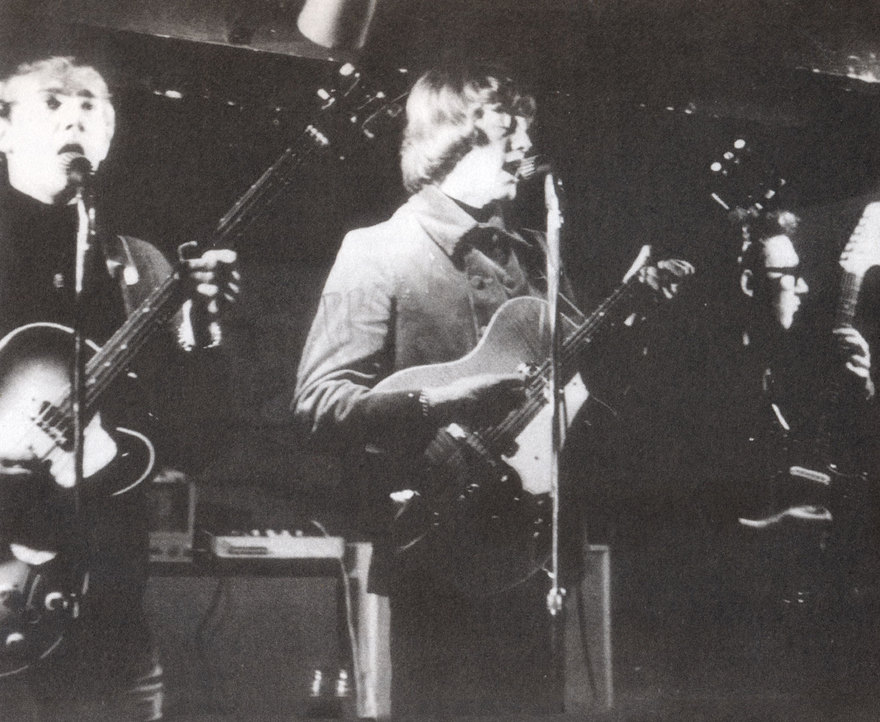 Featuring some great lead guitarists such as the Chants' Tim Piper, who had Clapton, Mayall and Hendrix licks nailed enough to make paint peel.
The club (later to become the Stage Door) was the first total "don't give a fuck" attitude real underground venue run by people our own age with scritti on the walls ("Clapton is God" still sits there waiting for Godot), and gutters around the edges to take away the spilt rinse and vomit of over-excited dancers and fight boys.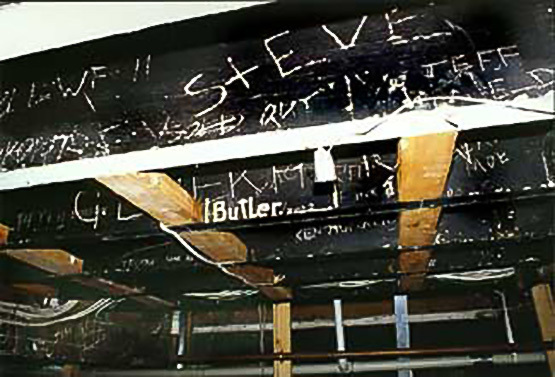 I re-visited this palace of pre-grunge dreams in 2001. It had become a Gloria Jeans coffee franchise. A sad ending to an energetic crossroads of amphetamine and alcohol-fuelled pogo-ing dance fiends, dressed in the finest clothes of the time and egged on by a band of edgy R&B proto-grungests. We are talking the original R&B, not the current Simon Cowell-instigated warbling version.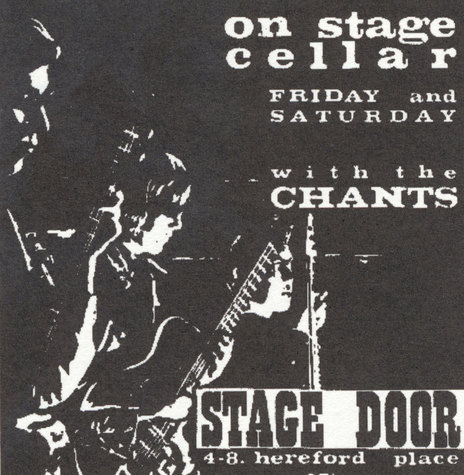 Distorted and laser-sharp harp playing by Rudd led the charge as we partied like it was 1965 … then The Pretty Things hit town.
Everything changed. Viv Prince, with his iconoclastic antics against a background of the roughest, toughest, distorted over-cranked nail-grating R&B we had heard from an overseas band, really woke the city up. It lost its cherry overnight.
He was banned from New Zealand for life after an incident involving nearly setting fire to a set of curtains at the New Plymouth Opera House, eating whole crayfish during a press conference, and being pissed on an aeroplane.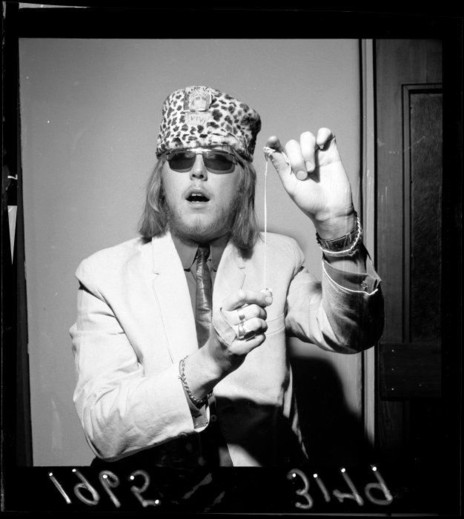 The press seemed to be more interested in the length of their hair than the rugged visceral music that we had all come to love.
Viv was one of the first punks, well before their time. (We hear he has been living in Faro, Portugal for some years growing citrus fruits and playing occasionally.)
The city seemed to teem with creative juices as more and more interesting types came to town. Playwrights, jazz masters, folkies, rockers, blues enthusiasts, photographers, painters, cartoonists, party animals, safe crackers, novelists, and journalists. What a time.
Coffee bars and favourite pubs turned into seething knots of the duffle-coated nurses, university students, bad boys – with Salvation Army volunteers feeding us homemade pies out of laundry baskets to soak up the turps, and god-botherers waiting outside to ambush us and give us their spiel.
Friday nights were still a time of 6 o'clock closing so an underground booze business started up. My enterprising flatmate had managed to score a Steinlager bug, so we started our own beer-making facility in our Rhodes Street pad.
the magic years of Christchurch had a soundtrack of stirring old-style R&B, rock & roll, surf music, and brass bands.
The going rate was 4d for a bottle of passable lager with questionable alcoholic content (this was just before decimal currency came into our lives).
The only trouble was that, like the Sorcerer's Apprentice in the Disney movie Fantasia, the beer-producing still was producing more beer than we could handle. As it chugged out gallons of the amber fluid we ran out of bottles. It overflowed into the bath and threatened to run down the stairs and join our uptight downstairs neighbours.
We had to take an axe to it to stop its endless need for more sugar and raisins, which also stopped the flow of customers turning up after six for their night's worth of bottled entertainment.
This world was a churning mass of partygoers and seasonal workers out of the bush mingling with the brighter sparks of the Christchurch arty farty scene.
Most students did rough and tumble jobs during their holidaze to pay for the lifestyle they had become accustomed to. Shearing, freezing works, tussock grubbing, hay baling, fencing … hard yakka.
The girls tended bar, coffee bar stalwarts, folkies, nursing, uni studenting, teaching … we did it all to support a moving wall of crazed adventures in a city of churches.
To survive we were urban hunter-gatherers, tickling trout in the Waipara stream and Avon Rivers, catching ducks with floating rat traps on fishing lines.
Rustling sheep out at the freezing works (they were already penned, just waiting for us to come along and process them for the Sunday dinners).
This is the 60s I remember and that's only a small sampling of the many sensations that come to mind in white-toast Christchurch, lurching from one model A to the next freshly written play.
From raunched-up R&B to young-un's at play, party animals wearing different uniforms, mods, rockers, tweedy north-Canterbury agricultural students.
The Gresham Hotel was also a hang out, with crims and dodgy salesmen in the back bar, students, musicians, actors, and wankers in the Wardroom: the front bar.
Many fringe badboys used Campbell Murray's safe in the office behind the bottle shop as a bank to hide their ill-gotten gains.
There are many more tales to come of the magic years of Christchurch with its bipolar and schizo nature, with a soundtrack of stirring old style R&B, rock 'n' roll, surf music, and brass bands. Country artists mixed up with highland pipe bands and soul and funk (care of the McMurdo habitués from the Antarctic expeditions emanating from the Harewood air base).
Bad hair and oversized flairs, an underground beat that you couldn't eat … we sure got stirred up … oooh weee! I remember it well.
--
Read more: Chris Grosz, profiled by Nick Bollinger
Read more: Chants R&B, profiled by Andrew Schmidt
Read more: The Jeff Smith Rumble & Bang Interviews