Bryan Staff's part in the history of New Zealand popular music is multi-faceted. Best known for his label Ripper Records and that label's releases, including The Swingers' 'Counting The Beat' and the landmark AK79 compilation album, plus the Auckland punk venue XS Café, his career also includes many years as a radio host, with a cutting edge show on stations in Auckland and then Wellington. Bryan is also a published writer, historian and director.
Perhaps less widely known is his work as a photographer, both professionally and as an enthusiastic amateur, albeit one with close access to many of the people that mattered in the various scenes he was part of – and one who has created many iconic images. We asked Bryan to look through his images and select his personal 15.

–
Back in 1976 I enrolled in Wellington Polytechnic's one-year photography course.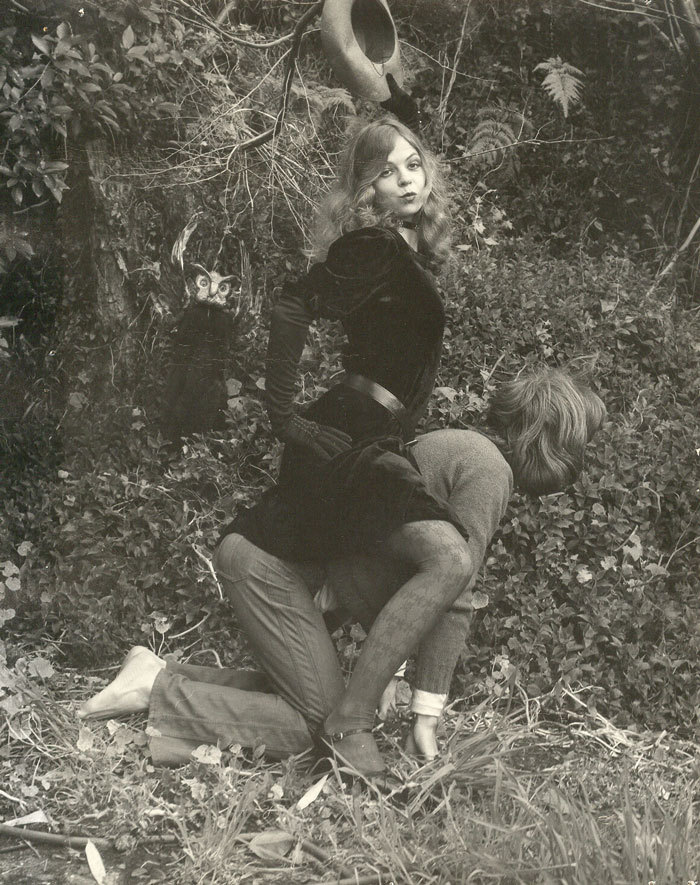 I flatted in a big house of theatre people – including Deborah Hunt of Red Mole, through whom I met her co-performers Sally & Alan Brunton.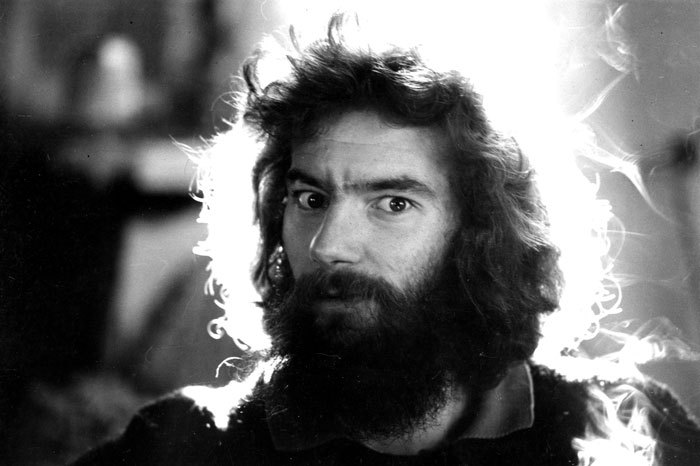 Alan was keen to have a photography student on board his editorial team for Spleen – a monthly newspaper he produced – and one day we set out to meet and photograph the artist Phillip Clairmont.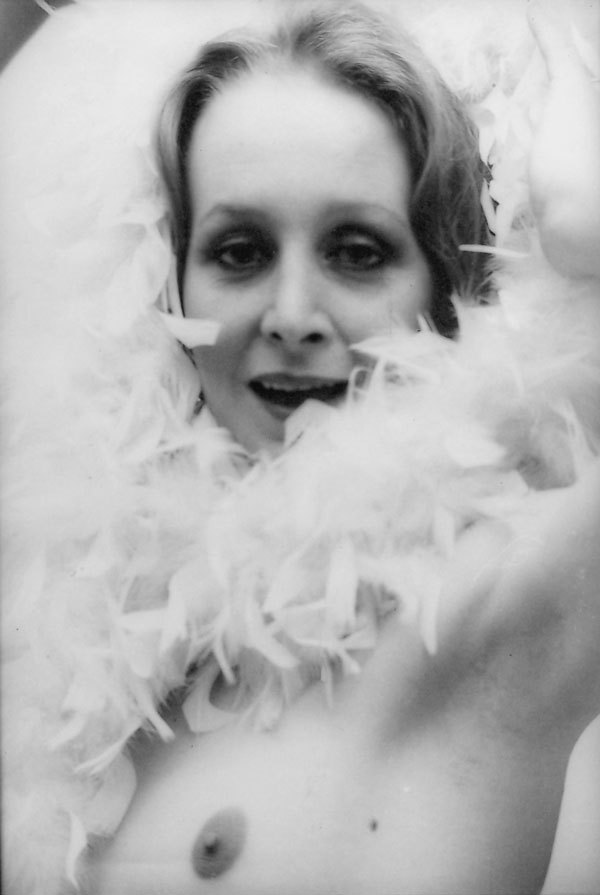 The girls in Red Mole performed a topless fire-eating act at Carmen's Balcony in Wellington - home to a drag revue which provided the theme of my first photo exhibition: The Queen's Dragoons.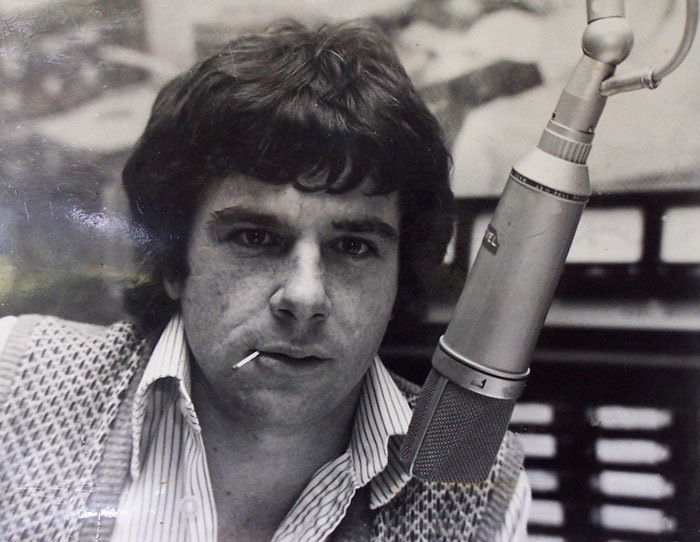 After the photography course I returned to radio and was offered the nightshift on Auckland's 1ZM. I was asked to provide photographs of all the station's announcers so I included this 35mm selfie.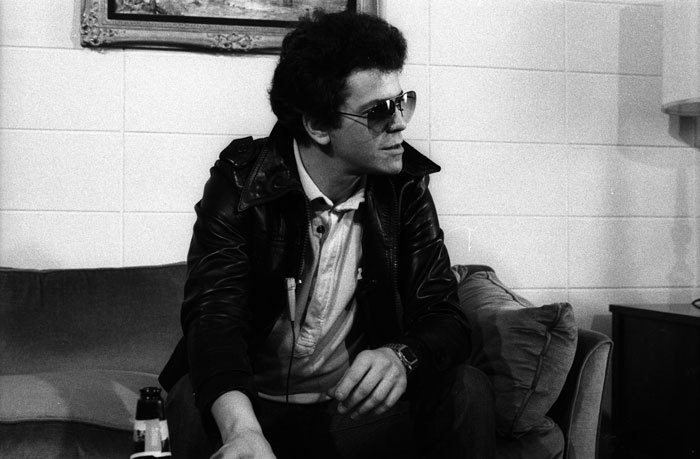 The final years of the 70s were great if you were a music fan. Lots of overseas musicians came through NZ – and if they weren't performing they would meet the press in Auckland. The first person I met, interviewed and photographed was Lou Reed.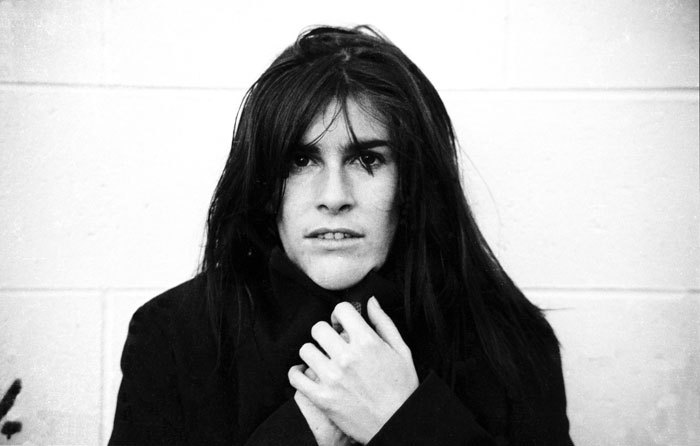 In 1979 I started Ripper Records, which led to lots of photography for record covers and press. At Ray Castle's Closet Artists gallery I exhibited three photos including this great portrait of the singer Lena Days.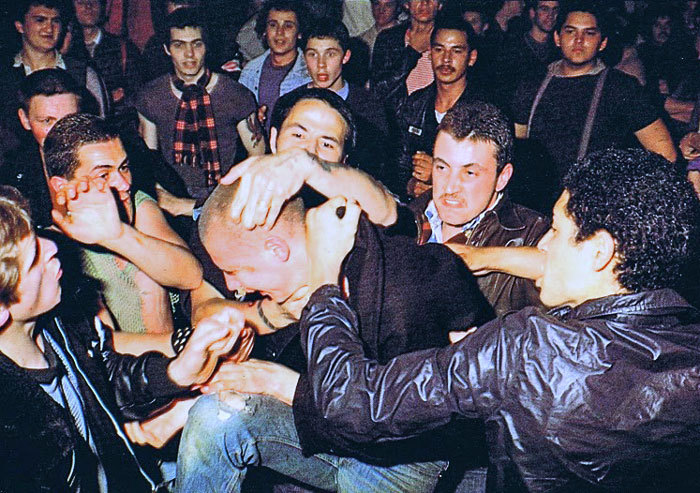 The National gallery purchased a portrait of Jonathan Jamrag and another of bootboy fisticuffs, titled Why we closed XS.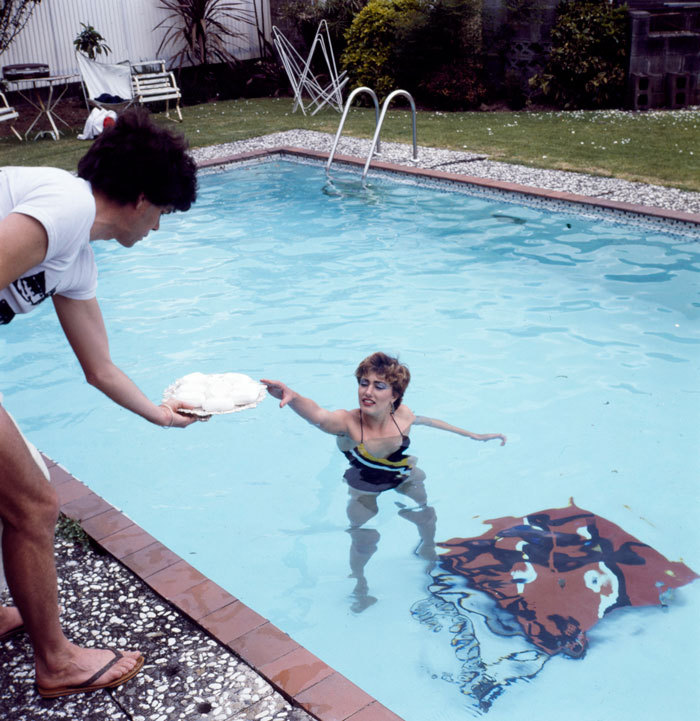 In late 1981 I was back in Wellington working for 2ZM and living in an inner city photo studio. Ripper was about to release another compilation album of Auckland bands and I needed a title for the LP. Walking through town one day I saw a chemist's shop window display of a brand I had never seen before called Goat's Milk Soap. I burst out laughing. Here was the perfect punk-piss-take on a Rolling Stones LP. The days of XS Café were over — Auckland Council had bulldozed the building but I still had the sign that hung outside and so I threw it into a friend's swimming pool, engaged a couple of flatmates to pose and called my new compilation Goat's Milk Soap. I later discovered the soap company was rather pleased at all the publicity it brought them.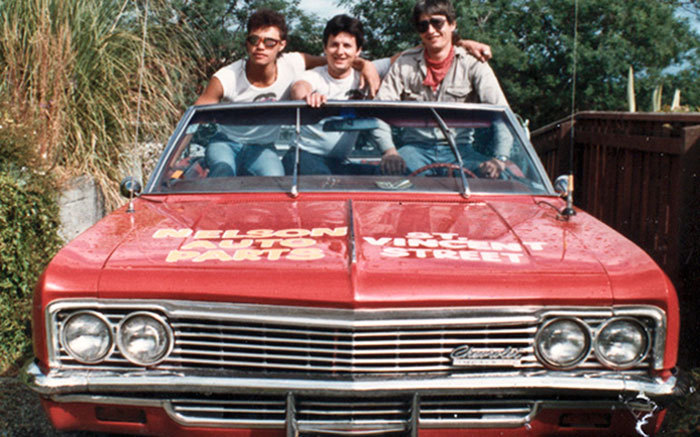 Each Christmas in the early eighties I would go to Nelson to work on a holiday radio station called Radio Fifeshire — which in those days only had a temporary warrant to broadcast for a few weeks a year. Split Enz came through town with two Ripper artists, the Androidss twins, as their roadies. Through them I met Greg Carroll, who became immortalised after death by U2 in the song One Tree Hill. The station car we had was a Chevy Impala convertible which seemed a good prop for a photo.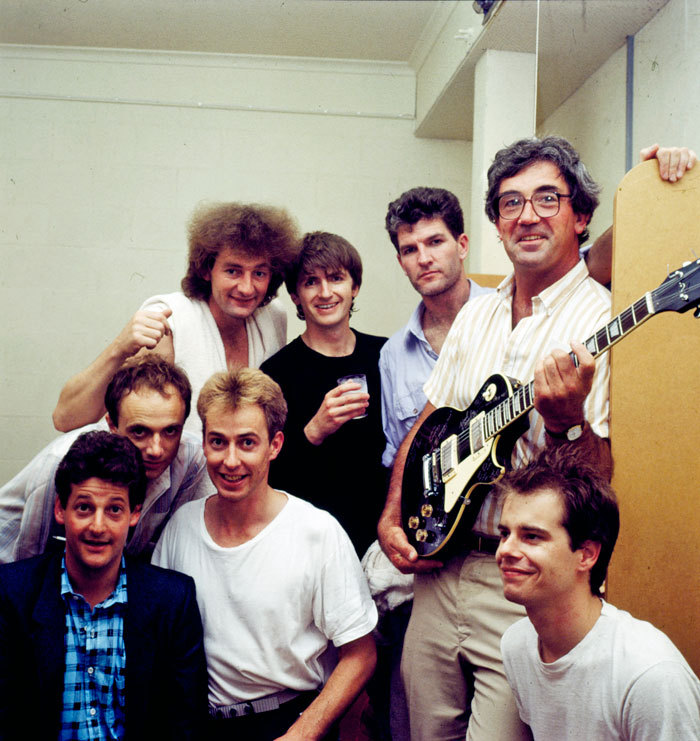 I returned to Auckland in 1984 determined to become a magazine writer and photographer. Split Enz were on their farewell tour of the country and played their last concert at the Logan Campbell Centre mid year. Backstage afterwards, the group presented promoter Ian Magan with a signed guitar.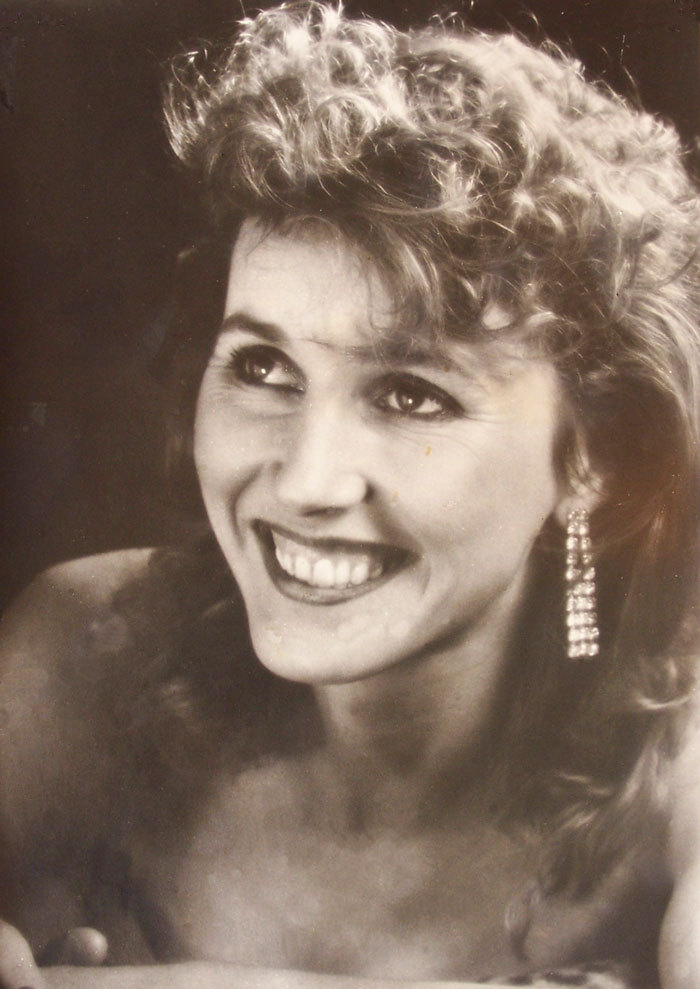 I began writing for Cha Cha around this time, doing an interview each month and providing a large photograph to accompany the piece. I had been fascinated by the Hollywood glamour pictures of stars from the thirties so when I interviewed Radio With Pictures host Karyn Hay, I engaged a team of assistants and attempted to emulate the genre.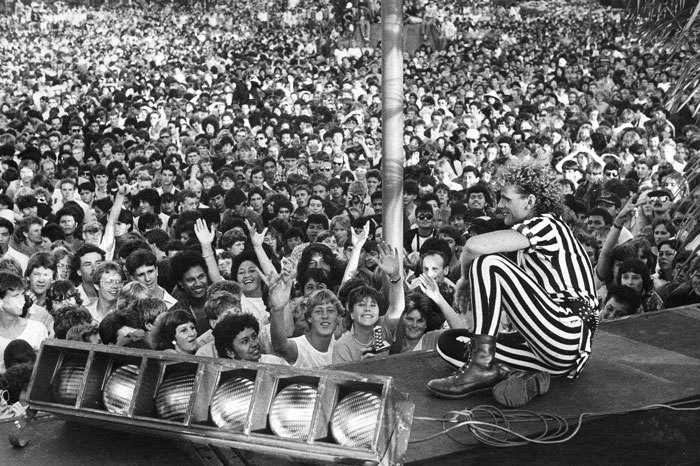 1984 also was the year of the free concert on the last day of school, promoted by Auckland Council and a radio station. Thousands assembled on a sunny afternoon to hear three or four bands headlined by DD Smash. The power failed at one point and the good natured crowd sat complacently in the sun. Later though people drinking on the edge of the crowd annoyed police who weren't drinking — and the result became known as the Queen St Riot.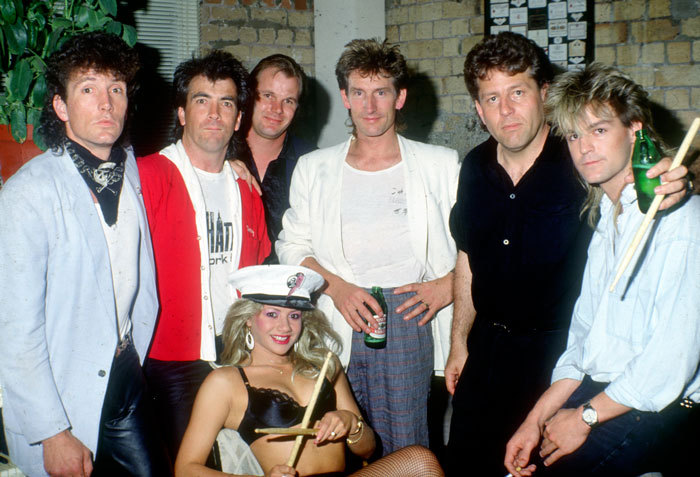 My writing for Cha Cha led to commissions from Metro Magazine and I wrote a story on Hello Sailor and their album Shipshape and Bristol Fashion. As a model they chose the then 17-year-old wife of strip club king Rainton Hastie.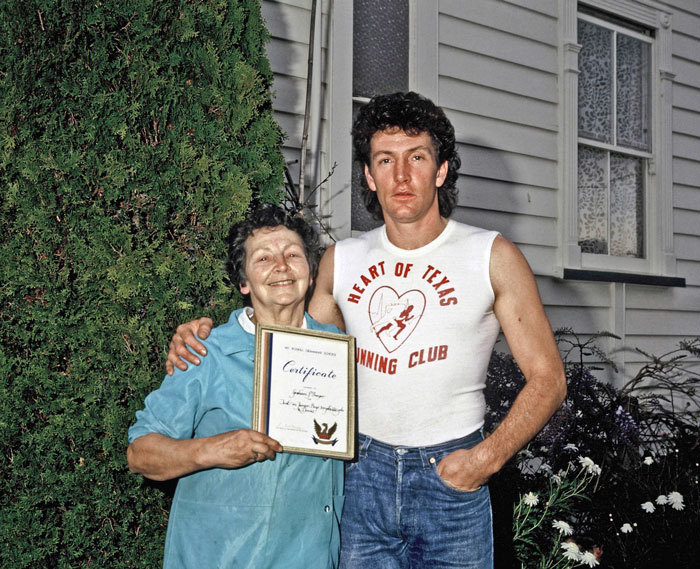 My favourite picture from that story though was their singer Graham Brazier and his proud mother displaying an athletics certificate that belied a misspent youth.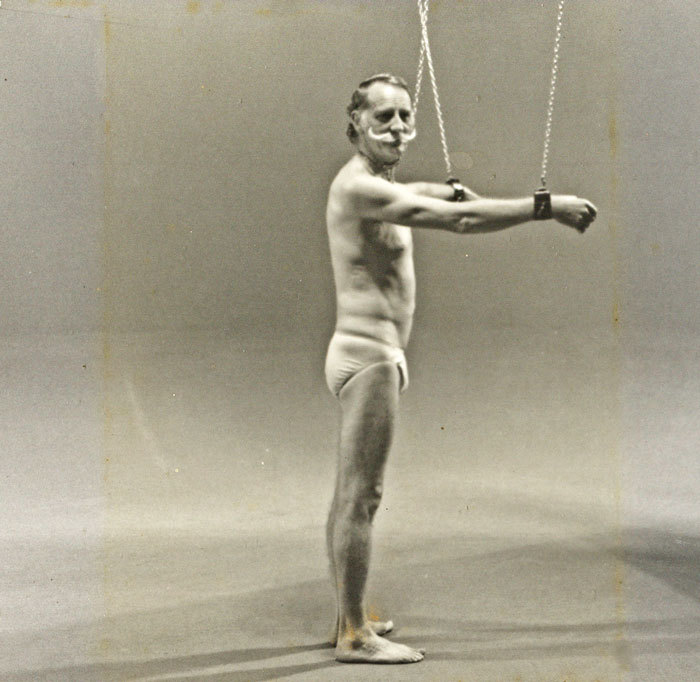 From magazine writing I was invited to do both a television documentary and a book at the same time and on the same subject. There was a murder case in Auckland that went to trial three times – and ended in acquittal. It concerned the death of a man named Peter Walker, who most people thought had a hyphenated surname, and so it became known as the Plumley-Walker trial.
Not since the "Paul McCartney is dead" rumours was so much disinformation circulated about who had done what and to whom – and who else might have been hiding in adjacent rooms. It was all bollocks of course. Here though is the actor who played the deceased gentleman – not a good photo but something snapped on the set – though when displayed on my kitchen wall it causes a lot of questions as to who and how the photo was taken!