Kev Grey: the gods told him bass was his weapon
"Hey Kev, listen to this!" Bones yelled across the fence at my window. He had a small record player battery powered that he had got for Xmas. We were in his garden shed which doubled as a bird aviary. It was Tommy James and the Shondells singing 'Mony Mony'. We spent all that Saturday pretending to play that song. Bones had a toy guitar and I had some small bongos. I had never seen him so excited about something ever. He was 11 and I was 12. I knew right then what he wanted to do.
I had the soundtrack to Easy Rider and we both loved it. A couple of years later we went to see the movie Stardust with David Essex, and he told me he was going to buy a guitar. He had a little party under his house next door to me and a girl who lived at the back of us named Jackie Stoddard said, Look at the bones sticking out of the knees of your jeans, and your feet are so boney. The name Bones was born.
Jimmy Herbert was the guy who taught him to play bass, and one Saturday evening I could hear Bones with Jimmy and Spike (Bones named him) practising under his garage. Of course I went over, and was asked if I wanted to be the singer. The Masochists were born, and we had read about these other two bands The Scavengers and the Suburban Reptiles, who I thought had the best name ever. We played at Moody Richards which descended into chaos after a fight with our new friends. As Simon knows, all was forgiven and everybody came to our practice room on K Rd, opposite Queen St.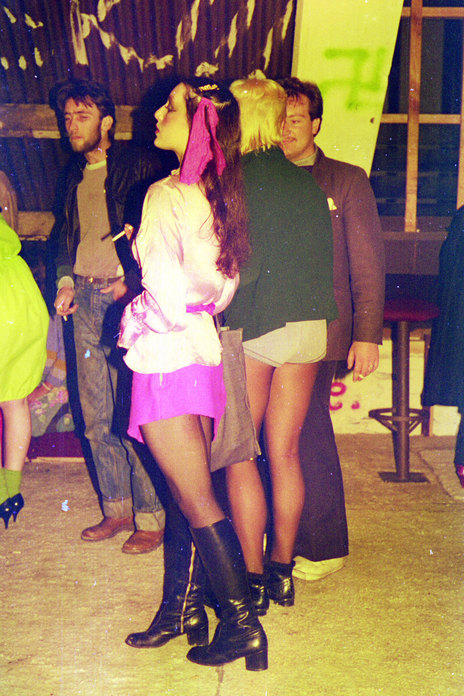 Eventually Bones went to the Reptiles as a fill-in bassist and we took on Tony Baldock who had become very proficient at his craft of bass-man. We called ourselves Europe, long before the international band.
Tony met Phil Judd, formerly of Split Enz, and together with Buster and Jimmy Joy and of course Zero and Billy Planet did 'Saturday Night Stay At Home'. Bones had come back to the old crew but we were now called The Rednecks. I remember Bones had bought a brand-new Gretsch guitar as he was thinking of moving to lead gat. It was sitting in his lounge and we went off to another room to have a spliff. We heard the crash and came running back in to see it broken in half, as it was a one piece body and neck. He never thought about being a lead gat ever again. The gods had told him the bass was his weapon, Fender Precisions mainly.
We had grown up as brothers, him with no more mum, and me with no more dad. I loved him dearly as I know he loved me – and told me and the third member of the fraternity Tony Baldock on many occasions. I feel like a big part of me has shed its mortal coil, and I miss him dearly as does Tony – Mony Mony, ride a pony.
Jim Salter: making a big sound
Bones arrived in the Reptiles after Billy Planet moved from bass to guitar when Shaun left for Sydney. The freakshow had just begun. We were getting some tabloid news interest by then and Bones was coming to us via The Masochists: raw and rootsy punk, jeans and T shirts, more CBGB than Sex Pistols. Bones was wryly amused by the fashion thing – he went along with it in an understated way while some of the most spectacular sirens of the early Auckland punkiverse tried to get some vinyl and eyeliner onto him. The thing is, he just fitted in anyway, with no fuss.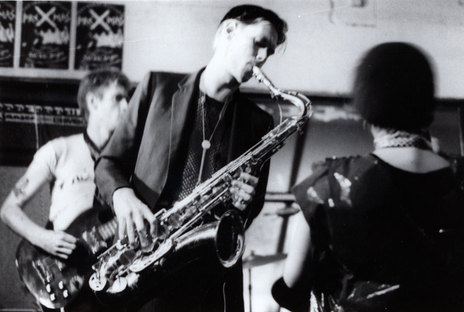 Buster or Billy would have taught him the songs, I think the process went like this: "OK, so it's E E E E, then D D D D?" "Yes. That alright?" "Yep. Then it goes E E E E again?" "For a while." "Tell me again, why are we tuning our guitars a semitone down?" "We just started that at the beginning so Jimmy could play in F, not F# all the time." "Ah. Right then, got it." And he did get it. He just fitted in. Musically he was already highly competent. There were no visible moving parts.
Along with Buster he gave our first recording 'Megaton' its relentless solidity. Bones appeared in the joyful/chaotic Queen Street video clip, cool, looking almost detached but his fingers working hard on the frets like he was putting all of his focus into those four strings. He knew it wasn't live to an audience, we were miming and hamming it up but still Bones was making it count and giving it a crank-up. And so he would throughout his career, not making a lot of noise, but making a big sound.
Tim Mahon: play every note like you really mean it
As a young 17-year-old punk I used to go to Zwines and see The Assassins and The Rednecks, bands that featured Bones Hillman on bass. I plucked up the courage to ask him to give me bass lessons as I had purchased a Fender Mustang bass so I could play bass in The Plague. I went to Bones' flat every Thursday for lessons, armed with a dozen Lion Red and a bullet of cannabis. We would listen to the Who Live at Leeds and Bones would say that's what you need to sound like, Tim. It's all about patterns and quick fingers and play every note like you really mean it. The other thing we agreed on is bass players shouldn't stand still we should jump around and be interesting.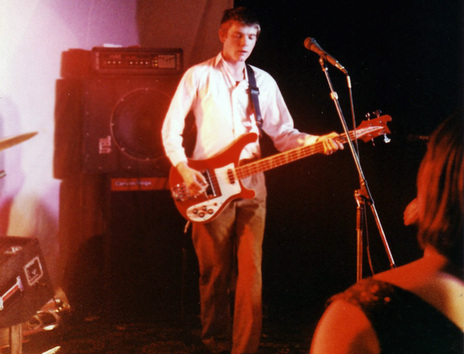 We played often together when he was in the Swingers, me in The WhizzKids and then Blam Blam Blam. We were fans and also often the support act. On tour we'd often catch up and basically play practical jokes on each other. Bones would often come up with nicknames for people: Ian Gilroy became KJ, Mark Bell the Sunbear, Andrew Snoid Zebedee Mc Boing Boing, and I was Commander Bumble.
Being around Bones was always fun. He never forgot his roots and always caught up with Kev Grey, Spike Bastard, Tony Baldock, Zero and myself when he was in town.
A week before he died I came home and found a rosella parrot in my house. All the windows were closed, so I guessed it had come down the chimney. This happened two days in a row. It spooked me as in many cultures this is a sign of bad news and death. Then I got the call that Bones was very unwell. I called him and spoke with him on Friday; he died Saturday. I then resolved the parrot episode. How appropriate that it was an Australian bird, colourful and cheeky just like my old mate Bones. I would rate Bones Hillman as one of the best bass players in the world ever but he was more than that: a truly excellent fellow.
Andrew McLennan: Bones anchored everything
XS Café: I had secretly donned the NZ flag shirt, hidden under a coat and waited for my cue to jump up on stage to sing 'Saturday Night Stay At Home'. It was one of the final Swingers gigs before they left for Australia. To feel and hear Bones on stage was amazing. Pitch perfect weaponised high harmony vocals and the most propulsive bass playing in Christendom.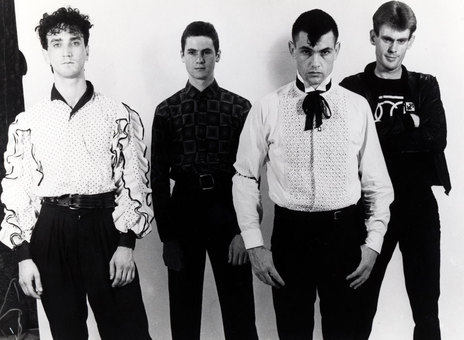 The Swingers lived together in Melbourne, played softball every morning in Middle Park, and rehearsed an entire new Judd-written repertoire in a small studio nearby. Bones anchored everything, not just the rhythm section but our ability to all roll along as band members. His good easy-going nature was a sanity-saving foil to Phil's intensity and genius. Bones was a truly nice guy. He rang me post-Swingers and asked if he could work for a while with Coconut Rough. We did a couple of tours, threw Blams, Pop Mechanix and Swingers songs into the set and supported U2 over two nights. He was an incredible bassist and singer. A gentleman, honest and true to himself, the quiet unfussed powerhouse in all the bands he contributed his great talent to. Love you man. Andrew.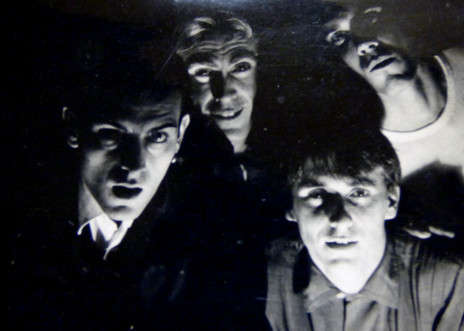 Boris Falovic: exactly what we were looking for
During 1985 and 1986, Bones Joined a band in Melbourne called The Bastinados, centred around two songwriters, Boris Falovic and Robbie Porritt. This came through the friendship they had with the Neil and Sharon Finn, and with [Enz bassist] Nigel Griggs and his then girlfriend Kylie Foster.
At the time, Bones was shacking up at Neil and Sharon's house in Porter St., Prahran. We would often see Bones walking down the street and would wonder where he was off to, he was always off somewhere and he was a fast walker. We were hoping to strike up a conversation and maybe ask him if he would join us. Eventually we realised he was at Neil's place and went over. He agreed to play with us and he turned up at a rehearsal. The moment he started playing the intensity rose and we knew that Bones was exactly what we were looking for. We rehearsed in Collingwood, and eventually we did a few choice gigs around town including a Moomba gig in front of a sizable crowd. There was also a gig at the Prince of Wales in St. Kilda with all of Split Enz crew attending. It was obvious that Bones was headed for greatness, however, we were a bit surprised when it ended up being Midnight Oil. Nevertheless, when he told us, everyone congratulated him, never really thinking about the loss we were incurring, losing this very talented bassist and wonderful character. Bones' presence always lifted everyone's spirit. There was never a dull moment with Bones around.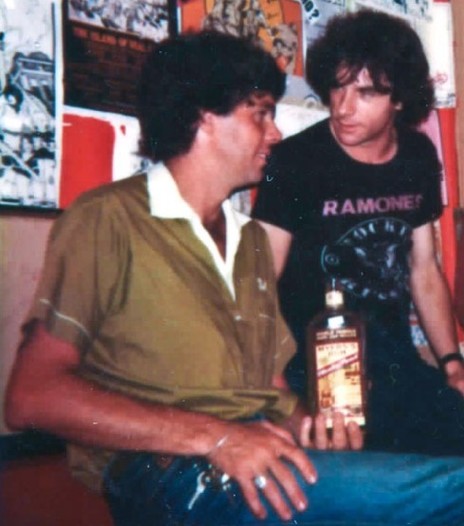 Garry Sommerville (XS Café): a mean cricketer
On top of his bass playing Bones was a mean cricket player. We were in the Manukau Mudsharks indoor cricket team prior to him going to Midnight Oil. I last bumped into him at Melbourne airport after he'd played the Oils reunion gig at the MCG for flood relief. He told me he was on his way from playing in front of 100,000 to sleep in his aunt's porch in Avondale. RIP mate!