A selection of images, ephemera, clippings and press releases from the first 18 months of Auckland punk.
The Suburban Reptiles were formed in early 1977 but gathered momentum with the arrival of drummer Buster Stiggs in late May.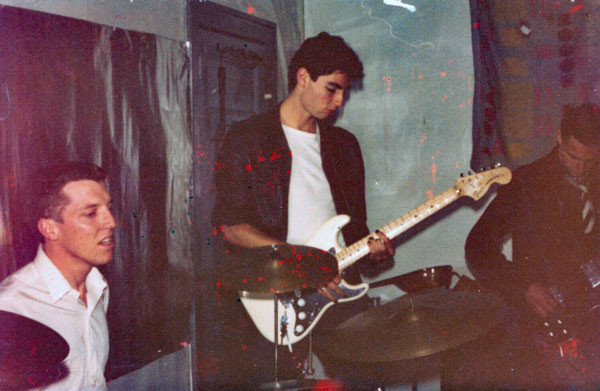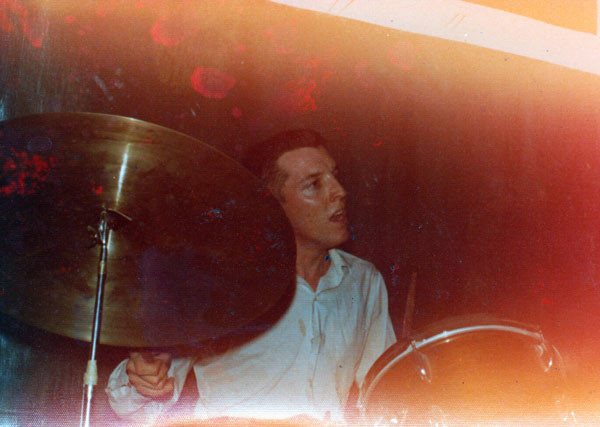 Massey
The first gig with Buster was a private party in West Auckland. The crowd was a mix of confused, bemused and excited by this unheard 'punk rock'.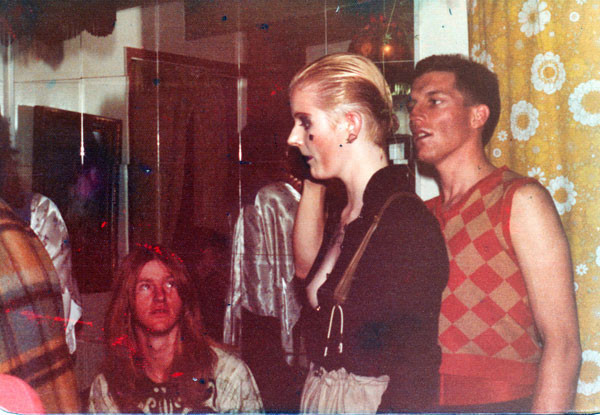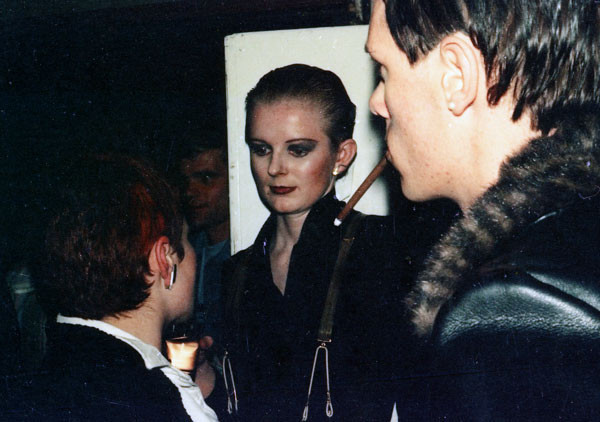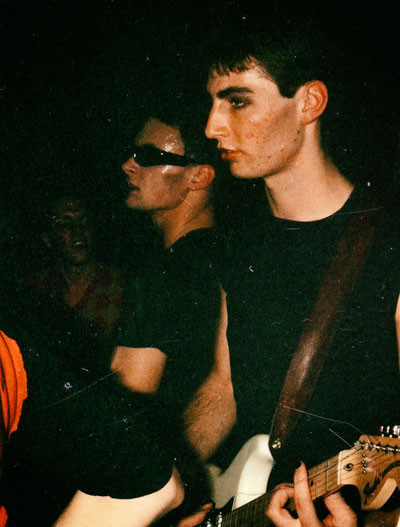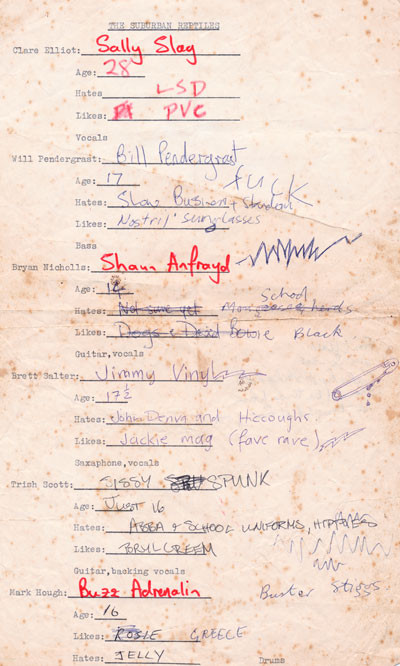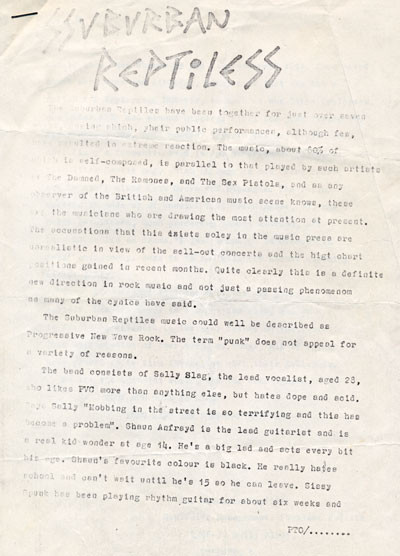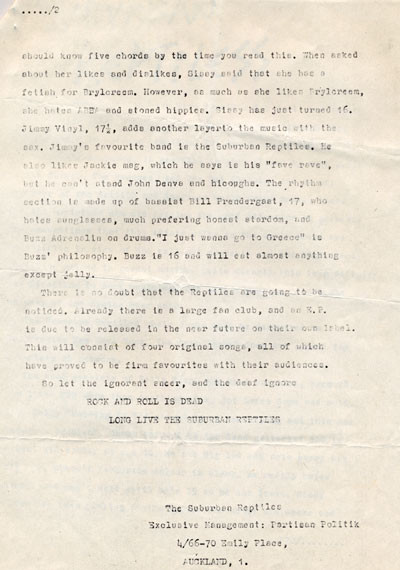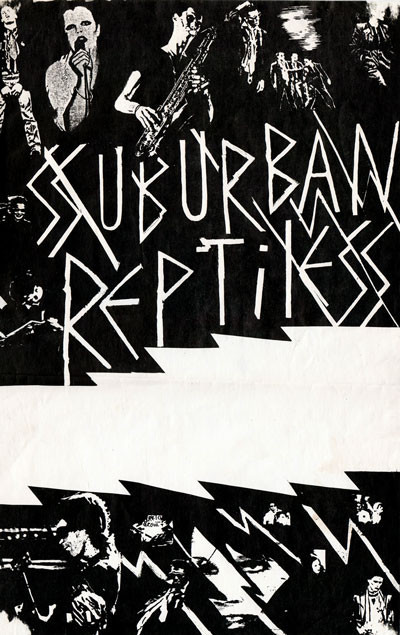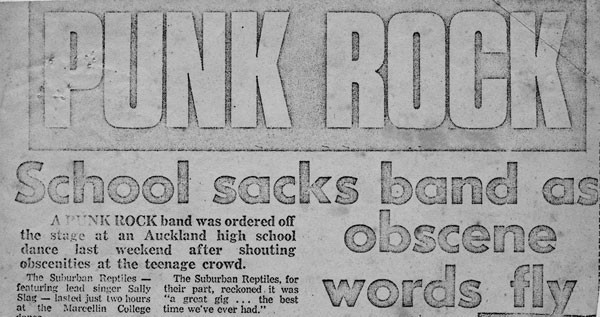 Coup D'Tat
Coup D'tat was a fanzine put together by Buster and myself (as Symin 'n' Mark). I penned the words and took most of the photos, Buster did the graphics. It featured lyrics, including songs that were never recorded, somewhat silly strident words and was photocopied illicitly on the Department of Labour's Xerox machine. This is issue one (there were two).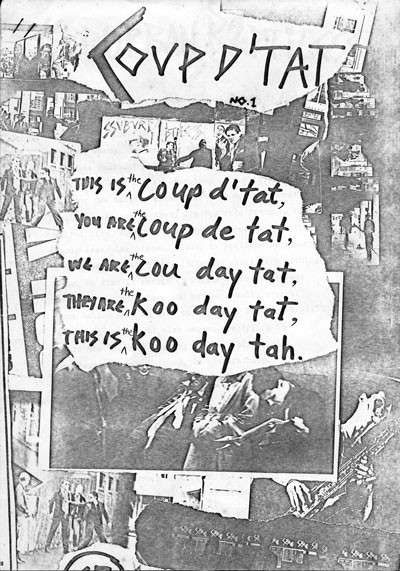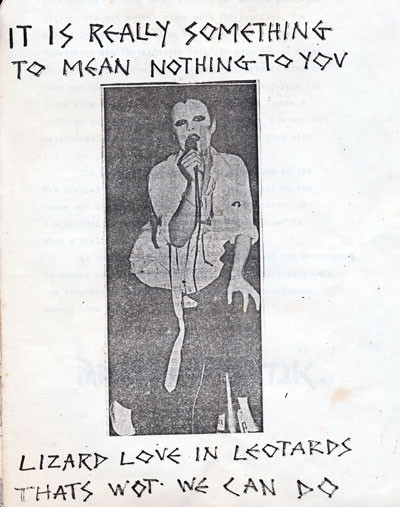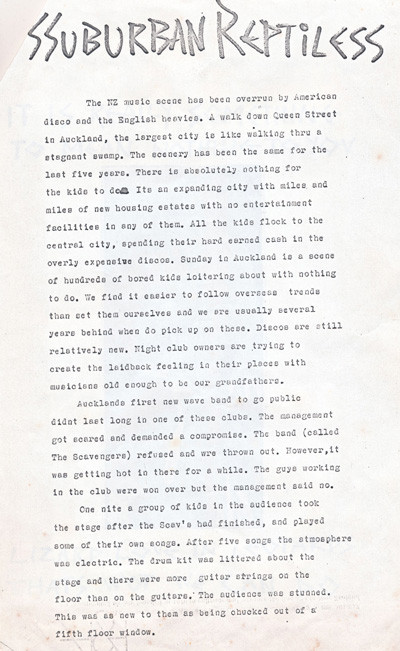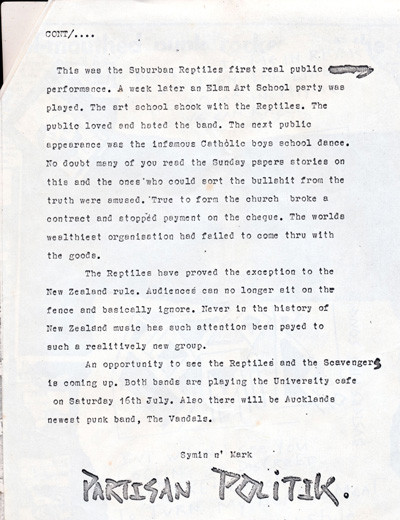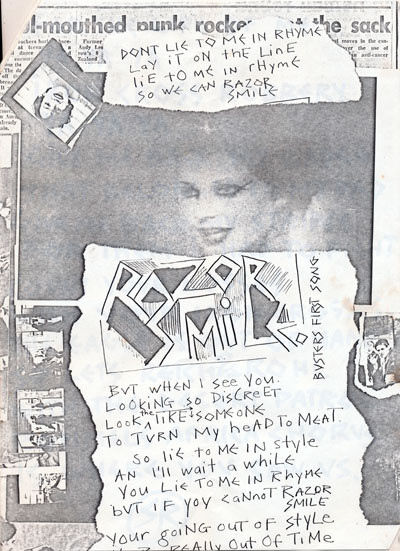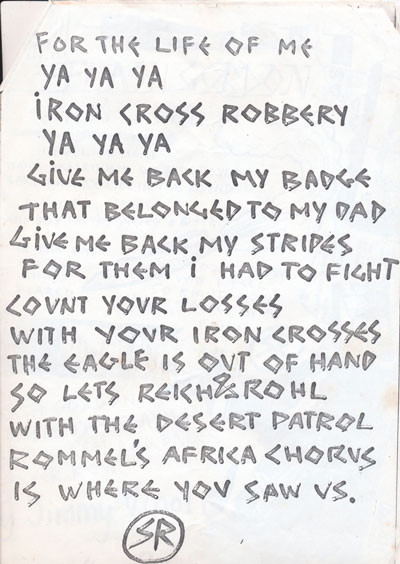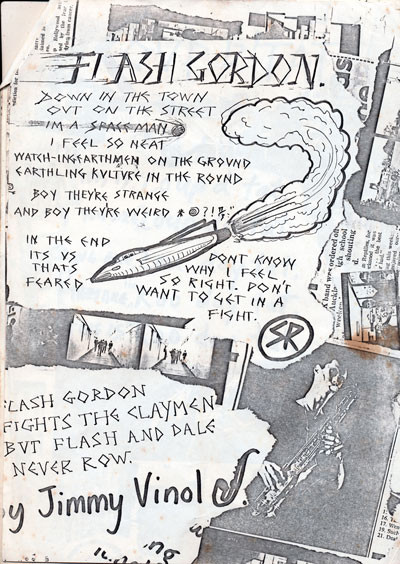 Craccum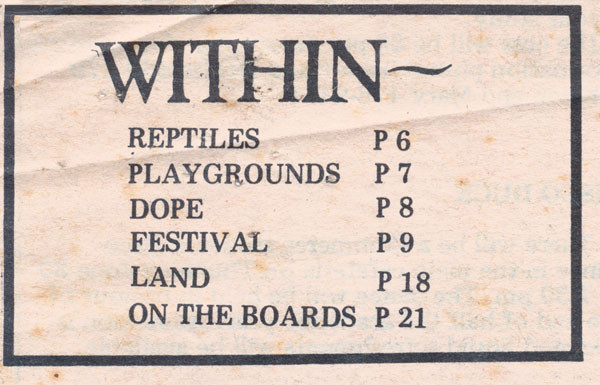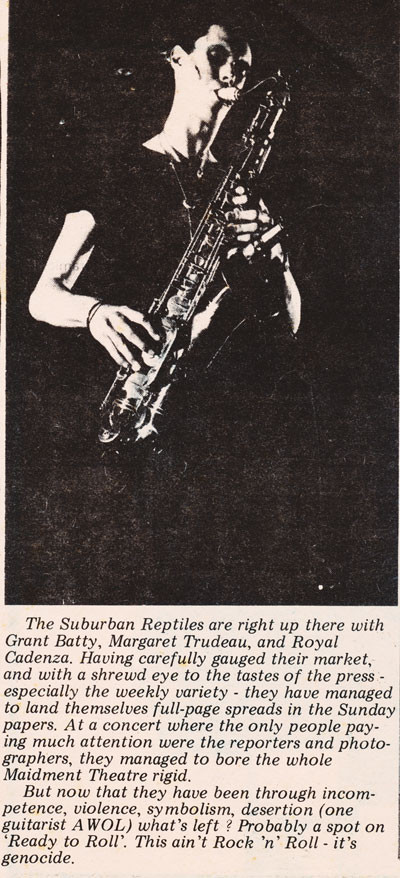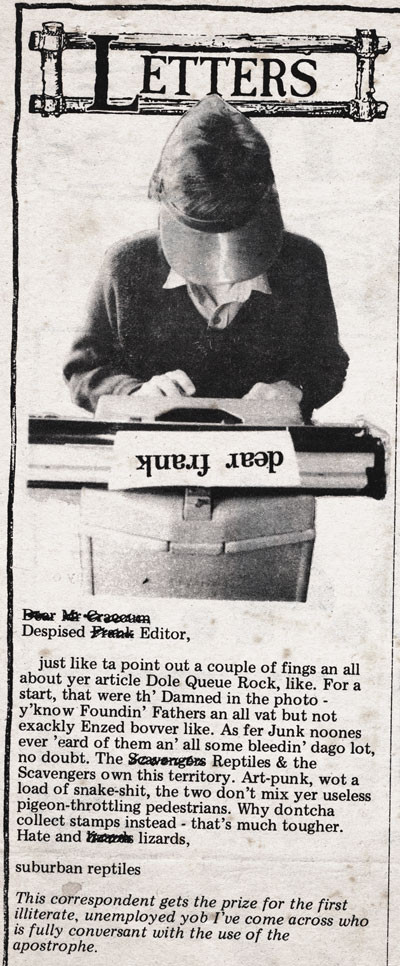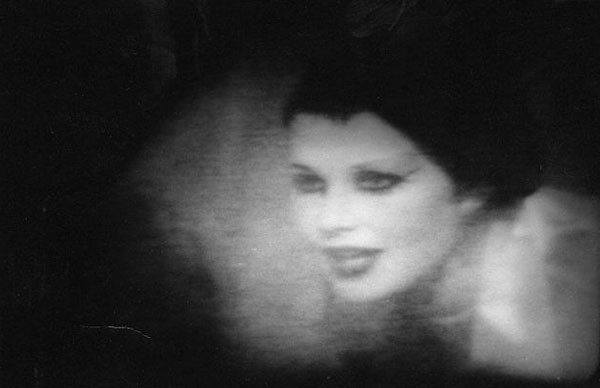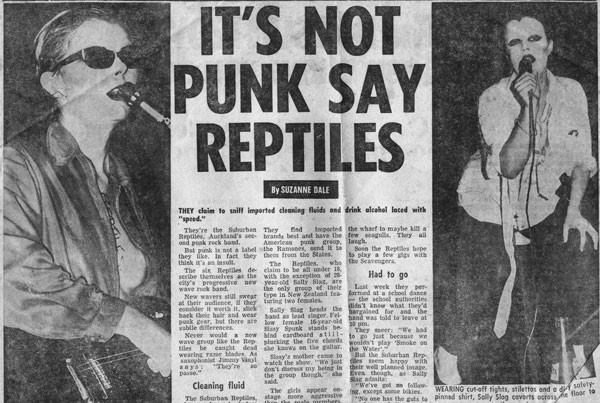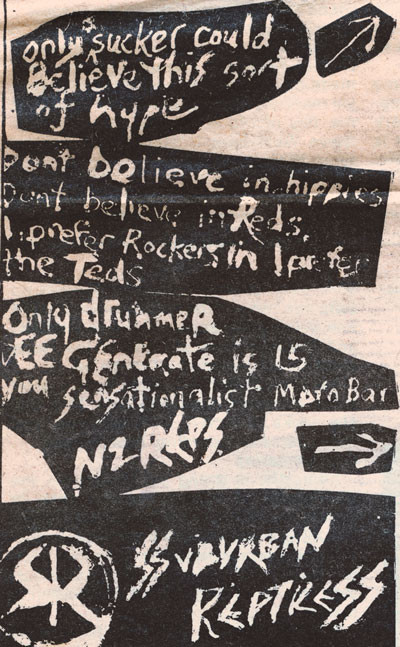 Wellington
In late August 1977, The Suburban Reptiles, The Scavengers and a small group of fans went to Wellington for the Student Arts Festival. It did not go quite as planned. The story is here and here.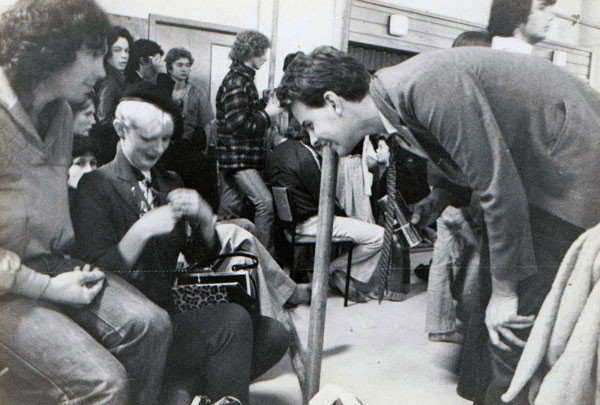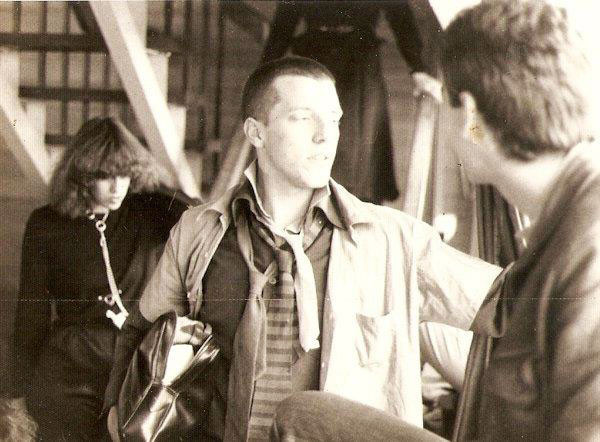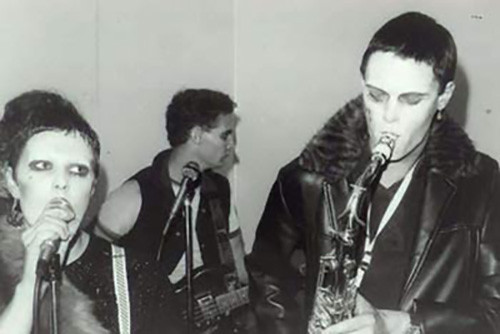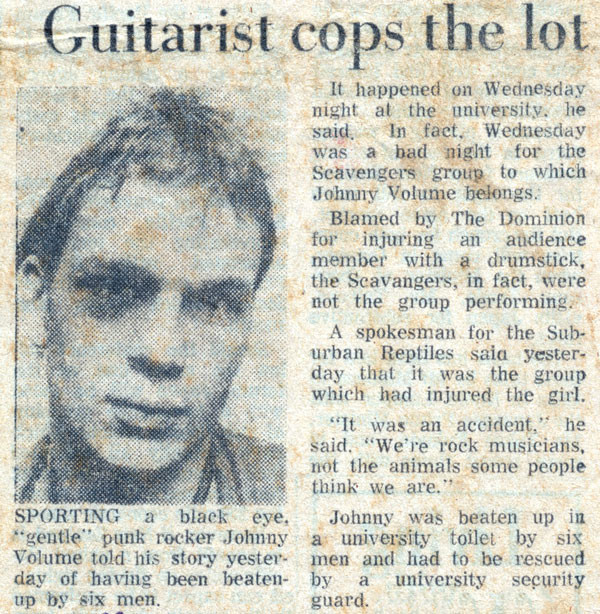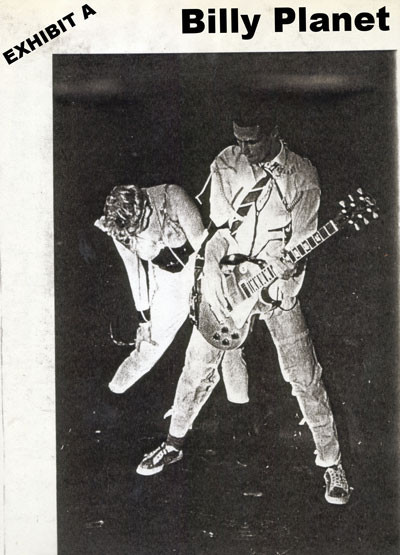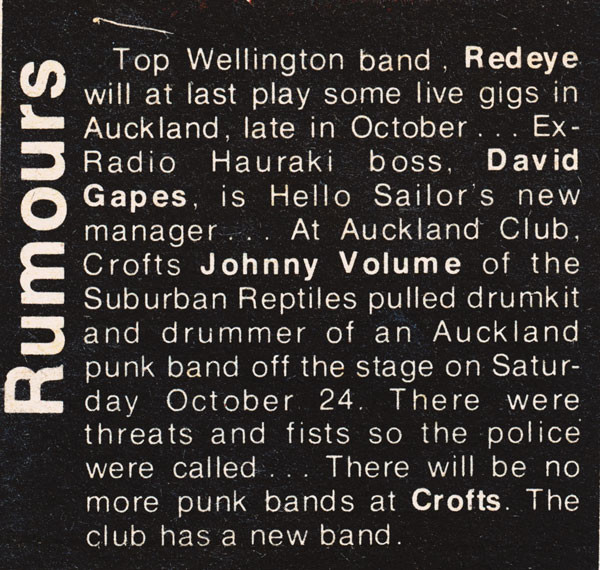 Another bio
This a little more polished than the first.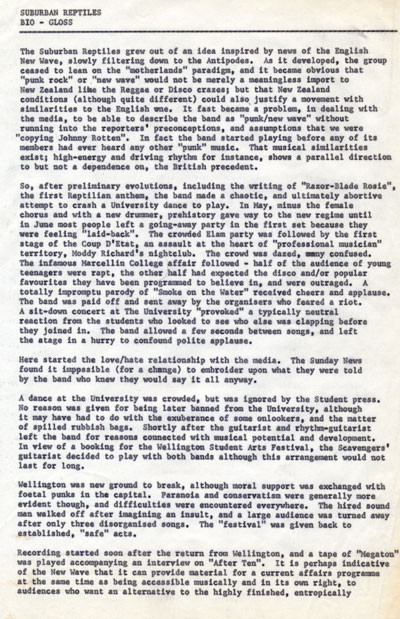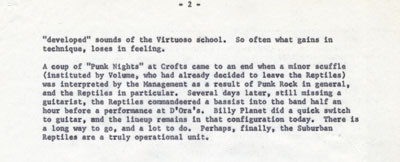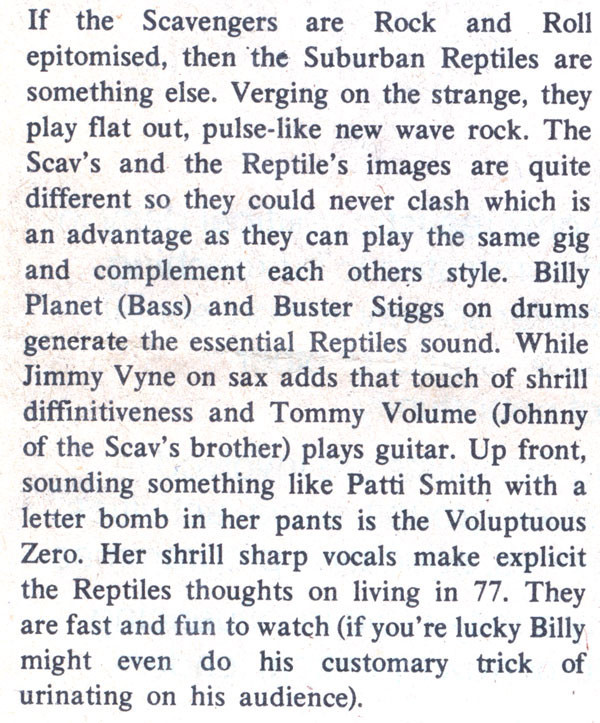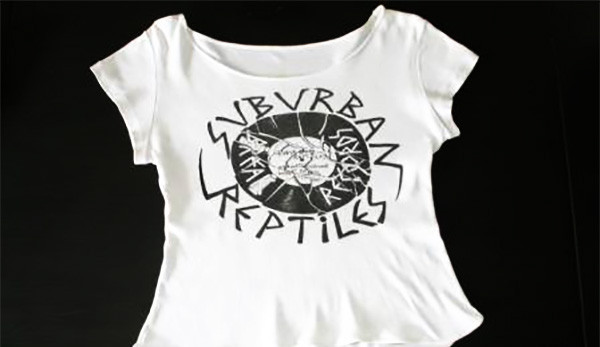 The 1978 bio
Penned by Jewel Sanyo for the March/April tour of New Zealand.