Flak
aka If, The Bombers, Teeth
---
Mark Webster and Dieneke Jansen already had recent history in The Bombers from Auckland's North Shore, whose quirky, yet propulsive 'Dance' was a highlight on the new band compilation Class of '81, when they formed the abrasive Flak in 1983.
They took The Bombers' sound and attitude a step further, and with drummer Larry de Zoete dispensed it around Auckland venues from 1983 to 1984. Flak released Monitor through Industrial Tapes, the Emigration EP (1983) with fellow Auckland post-punks' Eight Living Legs, and featured on the 1984 live compilation The Last Rumba.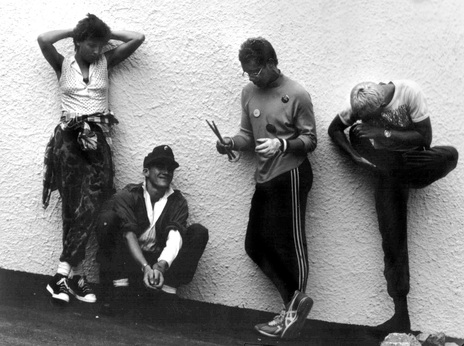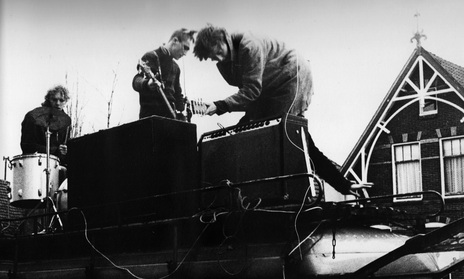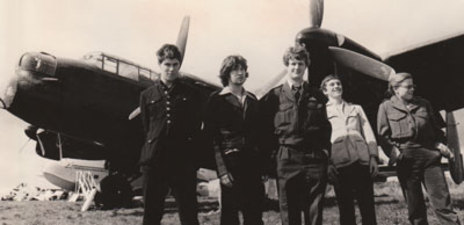 Mark Webster - bass, vocals
Dieneke Jansen - guitar, vocals
Larry de Zoete - drums
Rob Bleuzé - drums
Returning from Europe, Webster and Jansen formed Teeth with Birds Nest Roys' drummer Peter Mourenhout. They released the Grate EP through Flying Nun Records in 1989.
Mark Webster started tape label Walking Monk and founded Stamp magazine. Webster wrote a history of car production in New Zealand entitled Assembly (Reed Books, 2002).
Mark Webster is now the Apple Mac columnist for the NZ Herald.
Mark Webster and Denieke Jansen's daughter Aretha Jansen is in bands Team Ugly and Ralph.
Mark Webster was co-founder of Loose magazine with 4 others (Paul Luker, Chris Knox, Gemma Gracewood and Phil Gregory).