Initially published on his Facebook page, David Kilgour tells his story of 'Tally Ho!'
–
Just so I don't have to repeat this story over and over again, here's a quick response re 'Tally Ho' getting a "lost scroll" nomination via the [APRA] Silver Scrolls 2015. Of course, Robert [Scott] has his story to tell as well, he wrote the riff and chord changes.
Must've been early 1980. Orientation at Otago Uni has just finished and a party was held for all the workers. The Clean were hired to play at the party, along with The Chills … possibly others? … Sneaky Feelings perhaps. No one turns up, maybe 15 people, half of them are musicians/friends.
The afternoon finishes up with Martin [Phillipps] jamming with us. Robert starts playing the 'Tally Ho' riff and we jam on that for a while, all very excited by the RIFF. You gotta remember Hamish and I were mad about this kind of shit, from [? and the Mysterians'] '96 Tears' to [Sir Douglas Quintet's] 'Mendocino' to etc, etc.
Until we recorded the track I had been playing around with words and melody live, scat singing, never really completing the lyric till the morning of recording the track. We had been in Auckland for about a month living with The Androidss and couch surfing here and there. Roger Shepherd had tracked us down at The Androidss pad and offered to pay for us to record a 45 in Christchurch on our return.
The last weekend in Auckland we played at the Reverb Room. On the Friday night after playing I dropped a tab of DMA, which is basically very strong psychedelic speed, horrid stuff, just horrid … taken in the hope it would be the real thing a la LSD. I had a terrible time, tripping for almost two days and yeah I managed to pull the last gig off on the Saturday night. It took me a long time to sort myself out mentally after this experience, weeks … maybe I never recovered! Ha!
So we arrive in Christchurch a few days later. At breakfast on the day of recording, I started writing out "final" lyrics on a tissue with the help of Martin. I kept that scrawl for many years but alas it's now gone. So yeah, the lyrics are of post acid mental breakdown confusion, yearning to connect!
When we got the test pressing we were disappointed with the sound of it and figured we probably could've made a better job on our 2-track Revox. We became even more determined to record ourselves. The recording session took about half a day. Arnold from Nightshift studios engineered and considering it was a meeting of chalk and cheese we managed to mangle a recording out of it. I even went to the mastering of the disc in Wellington to make sure they didn't ruin what was already kind of ruined … god knows what I was thinking … I knew I couldn't make it any better with my limited tech knowledge but was probably freaked out they would make it sound worse, somehow.
But of course, now it shouldn't sound any other way. Pure garage right? And then it made the Top 20! Were we shocked and delighted? Yeah!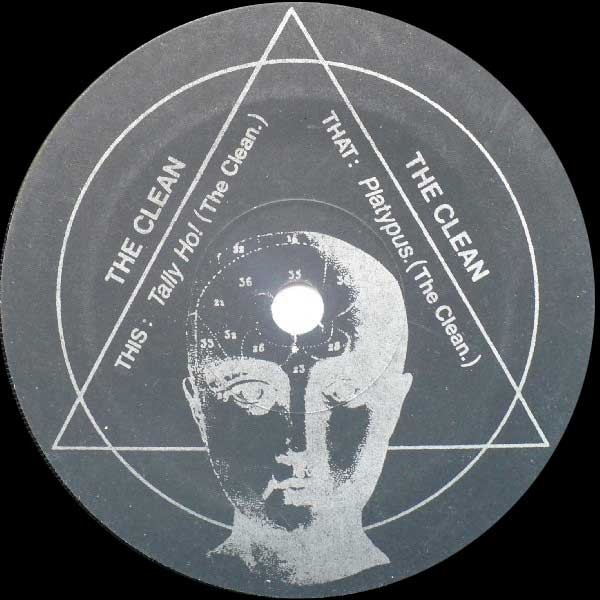 © 2015 David Kilgour, used with permission.