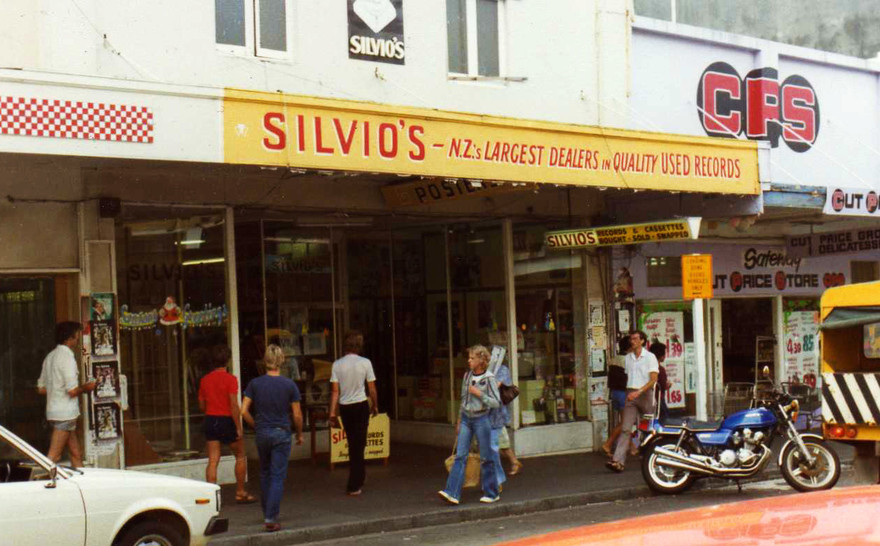 "I've had a perfectly wonderful evening, but this wasn't it!" says Silvio Famularo, chuckling as he recalls the words of Groucho Marx. "You know the Marx Brothers? I love the Marx Brothers." Silvio could almost be a Marx brother himself. He exudes their type of energy and mischief.
Silvio recently turned 80, which means he must have been in his late thirties when I first encountered him. It was in his Newtown shop, the original Silvio's Used Records. He was behind the counter, wiping with a damp cloth the surfaces of some recently purchased LPs while singing an operatic aria, apparently to himself, though anyone entering the shop inevitably became his audience. On this occasion I was the sole onlooker. It was summer 1974 and I had gone in with my pay packet from a holiday job to see what I could add to my small but growing record collection.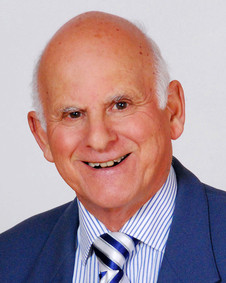 The cluttered shop contained several of bins of used records, in varying condition. These had largely been sorted into alphabetical order, by artist name. A couple of bins remained unsorted. These records were generally in poorer condition.
For a total of six dollars – less than the cost of one brand new album at the time – I bought four: Bob Dylan's Nashville Skyline, Sonny Boy Williamson's Down and Out Blues, Robert Johnson's King of the Delta Blues Singers and Ornette Coleman's Change of the Century. I still have these treasures today, along with many others purchased over the years from Silvio's.
Silvio didn't have much to say about my choice of records – country, blues and free jazz weren't his cup of tea – but I remember him asking if I was a student and mentioning that he had taken a couple of papers at university himself, where one of his lecturers had been the singer Rick Bryant. "When he walked in with his old jean jacket on, I didn't realise he was the lecturer. I thought he was the maintenance man!"
By the time I left the shop a couple more customers had arrived. Silvio had gone back to cleaning vinyl, and was singing loudly again.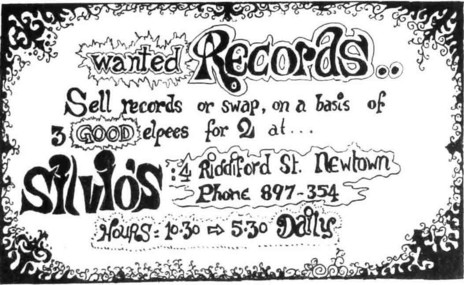 When I meet up with Silvio more than four decades later, he barely seems to have aged since that first encounter. Though he was in the secondhand record business for less than six years, he has remained something of a public figure. In the 1980s, after he had sold the shop, he could sometimes be seen on screen. He memorably played a bogus policeman in the local television cop drama Shark in the Park, and had a small role in Peter Jackson's feature film Braindead. His attempts to run his own musical theatre in Island Bay – and his dealings with wary neighbours – were chronicled in the local papers. More recently he has authored and published a number of books: Hilarious Jokes You Can Tell Anywhere, How To Sell Your Own House, Eighty Innovative Ideas For Self-Employment and How To Train Your Own Voice For Singing.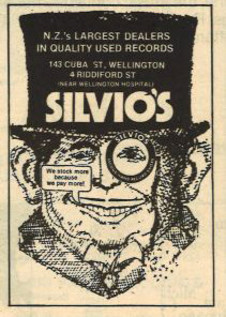 I had always assumed it was his interest in music that had led him into the record selling business, but Silvio says this was not the case. He had been driving taxis for a living. "It was very pleasant work. You meet all kinds of people. Socialising all the time. It's one big social. Always going to different places, and reading between jobs. But I'd always felt I wanted to try something else."
Having acquired the Newtown premises, he initially set out to sell a variety of used goods on commission. "I thought, that way you could stock the shop with thousands of dollars' worth of stuff and not have to pay for it. It didn't really work all that well. But I had a nephew helping me at the time and he had bought somebody's collection of records. Then he wanted to leave the shop. What am I going to do with all these records?
"I also had a whole lot of paperbacks. A customer of mine had said, 'Why don't you do what they do back in England? Swap three paperbacks for two – they bring in three of theirs…' And then I thought, maybe I should try that with the records?
"So I started doing it, not knowing what was popular and what wasn't. But I kept putting the records in alphabetical order every day and that way I got to know what was selling and what wasn't selling, and to my surprise it took off."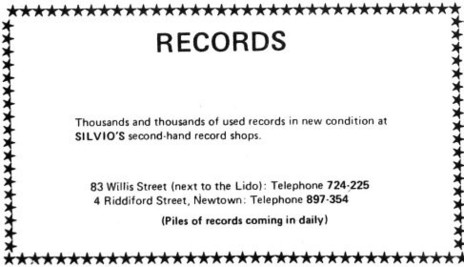 Before long he had given up on the books and other sundry items to concentrate solely on records. With his three-for-two swap scheme, he built his stock. He would also purchase collections at auctions and markets, and from customers. Radio deejays and music reviewers were a good source of recent releases, bringing in promotional samples they had been sent, usually in mint condition.
"I was paying five-eighths of what we were selling them for. If someone brought a pile of records, I'd put a price of what I expected to sell them for. If it was $40 I'd pay $25.
"For a long time, the top price was four dollars. New records were about seven or eight dollars, so they needed to be cheaper. I tried to find that balance between keeping the prices cheap enough that people would buy them and at the same time paying as much as I could so people would bring the records into the shop."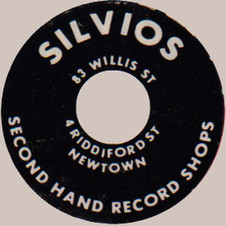 At the time, there was only one other used record shop in Wellington, Records Preservation and Book Palace, a big dark den in Cuba Street, which combined records with paperbacks and pornography.
When Silvio moved to new premises on Willis St, five minutes down the hill from the university, the business grew exponentially. It was here that Christine Stevens came to work for him. She had previously served in homeware shop La Lumiere and had got to know Colin Morris, proprietor of the adjacent Tiffany's record store. Sometimes she would do Colin a favour and mind his shop for half an hour while he took his lunch.
Christine's mother was Italian, and her family knew Silvio through the small closely knit Italian community. When Silvio mentioned to Christine's brother Anthony that he was looking for someone to help out in the shop, Anthony, prone to exaggeration, recommended Christine. "My sister knows everything about music", he bragged. "She manages a record shop in Courtenay Place."
Though Christine confessed to Silvio that her musical knowledge was in fact next to nothing, he still took her on. After all, he had known nothing about records himself. "I said I'd do it for six months," she says. "I ended up staying nearly six years."
Christine was as memorable a presence in the shop as Silvio. She was warm and effusive, always willing to put a record aside until one could afford it, or knock a dollar off for a favourite customer. Every customer was addressed as "dear". Her piled blonde hair gave her the appearance of a '60s country singer, which matched her musical tastes. Whenever she was behind the counter, Conway Twitty or Loretta Lynn would be playing loudly over the shop stereo. ("I quite like country and western," says Silvio. "But they're all the same tune.")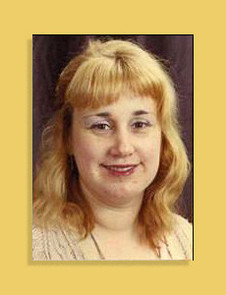 Christine was a model of grace under pressure. "I remember this chap that came in, a rugged looking fellow. He had these piles of classical LPs and I thought, this doesn't make sense, he must have just burgled a house. I thought, I've got to stall this fellow while I call the police, so I just took my time, dusting them well, though they were all in immaculate condition."
The crim was still waiting when the police arrived. The records were returned to their rightful owner.
One night, burglars broke into the Willis Street store, looking for cash. The place was ransacked, records tipped out of their bins, but nothing was taken. Christine had hidden the store's float in the kettle. "It's lucky they didn't help themselves to a cup of tea," she says.
Christine was amused by the way Silvio dealt with the customers. "I remember this one fellow coming in and demanding a good price for this record he had. Silvio offered him the usual, but he wanted more because it was a recent record. He said, 'This is only a few weeks old!' and Silvio just said 'Happy birthday!'"
In early 1977 Silvio's moved again, to 143 Cuba Street; then, the following year, to the opposite side of the street, their largest and final premises.
"It became a meeting place," Silvio remembers. "You'd come into the shop on a Friday night and there'd be a big crowd there. Plus the fact that people came regularly because there were new records every day."
As a regular, I'd come to know other local music obsessives, shoulder to shoulder over the "new arrivals" bin, a popular feature of the final Cuba Street shop. Another innovation was the sets of turntables and headphones, on which customers could try records before they bought them.
These days, you will find record dealers using elaborate grading systems for their vinyl, checking the going rates in trade magazines or online. Back then, Silvio and Christine would simply inspect the records for surface marks or warping and price them according to condition.
They would hold records for customers who didn't have the ready cash, though Silvio got annoyed when they were tardy about returning to collect them, as he saw this as effectively depriving other buyers. When punters asked for titles that weren't in stock, they would keep an eye out for them and put them aside if they ever turned up. "Just obscure records," Silvio clarifies. "Not big sellers like The Beatles."
One customer seemed particularly pleased when Christine sold him a copy of The Living Legend: The Baby Huey Story, an out-of-print and highly sought-after album by the late soul legend. She recalls the price was the standard three or four dollars. "They were so happy. They'd got a treasure."
Once Silvio learned of the album's collectability, he kept an eye out for further copies. He remembers seeing the record at least one more time, and putting a price of $40.00 on it. It was the most he ever asked for a record.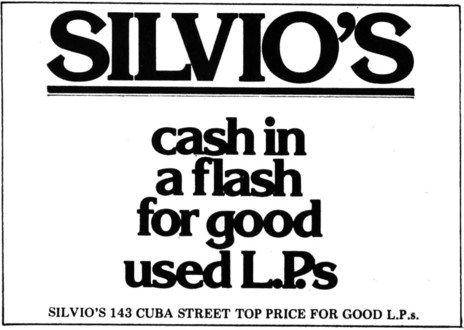 In 1980 Silvio sold the business. "After years of cleaning records I felt I needed a change, I wanted to do something else. I bought an old hall in Island Bay and tried to get a music hall going. That made me famous in Island Bay! Every week in the Southern News there would be an article about me, or the hall. We had problems with the council getting permission to open, some people complaining that there was going to be a lot of noise. I suppose they were genuine fears. But I never had any intention to serve drinks there, I just wanted to do shows because I like entertaining."
The venture was short-lived. "It wasn't easy to get constant entertainment, and then you had to deal with the entertainers. I'd do the show, make the supper, act in the show, sell the tickets, handle the advertising. It was too much. Fortunately, I was able to sell the hall at a profit."
The new owners of Silvio's Used Records retained the shop's name, initially on Silvio's advice. "I said, to survive you're going need to keep the name Silvio's for a while, for advertising and stuff, but I would like you to change it later on. But they didn't. Later I got involved in trying to get an arcade going in the bottom of Cuba Street, a secondhand shop, and there was a suggestion to call it Silvio's Mall. I rang [the new owners] and they said, you can't, we've patented the name."
Though he only fell into the used records business by accident, Silvio occasionally wonders whether he should have stuck with it a while longer. Yet he has kept busy: acting, writing, singing, and as a speaker at weddings and functions. "I've had a few successes and a lot of failures", he says, "but all my successes have been purely accidental". Silvio's Used Records was his greatest accident.
--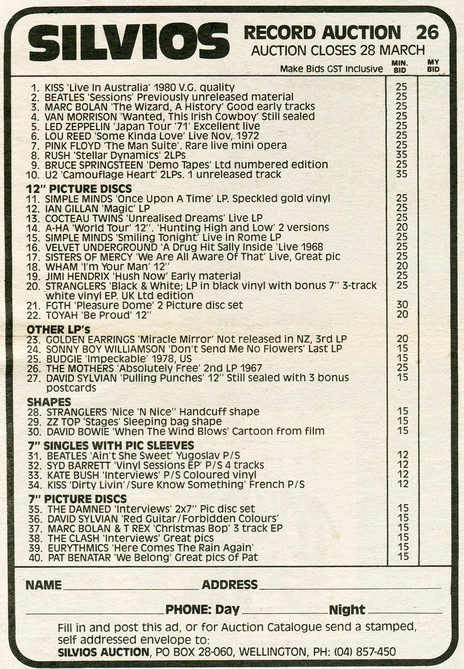 Silvio's after Silvio
by Kevin Kane and Nick Bollinger
If the success of the original Silvio's was a happy accident, the shop's new owners built their success on expert knowledge, research, and recognition of the development of the market for vinyl collectibles.
One of those who bought the business from Silvio was Stan Wojciechowski, who remembers working at Music Carriers record and cassette factory at Miramar and visiting the original Silvio's shop in Newtown in the early 1970s.
"I'd drive over at morning tea time or lunch time just to check what second-hand records had come in. Over time, I got to know Silvio. When I went travelling overseas for three years in the mid 1970s I would send him postcards from obscure places in Europe. So when I got back I went and saw him at the shop in Cuba St and kept in touch.''
After working at PolyGram for a year Wojciechowski decided to start his own second-hand record shop, Recycled Records, which opened in Newtown in 1980. "Silvio knew about this and about four months later he approached me and asked if I'd be interested in buying his business as he wanted to get out and buy a property in Island Bay in order to start a music hall.''
Together with a friend, Steve Lawton, and Wojciechowski's girlfriend at the time, Toni Schiff – and a loan from the bank, guaranteed by their respective parents – they bought Silvio's for $64,000. Goodwill comprised $24,000 of the sale price. The new owners kept on the Silvio's staff, as well as hiring a recent university music graduate, Anne Kennedy, to look after the classical music selection. Anne became an award-winning novelist, poet, and screenwriter.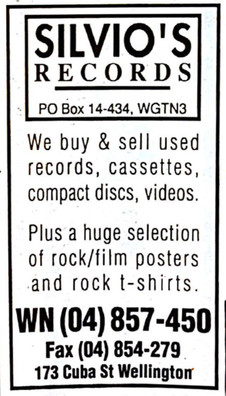 Business was good and the store later expanded into video and posters. The shop moved across the road to a larger premises at 142 Cuba, where it remained for a good chunk of the 80s (though exact dates are hard to pin down). This was Silvio's largest premises: an upstairs area was sublet to the Ferret Bookshop for three years. The arrival of CDs in the mid 1980s provided a further boost for the business. "People were off-loading vinyl hand over fist. They'd bring in boxes of records, drop them off in the morning and call back at the end of the day to see what they were worth."
Allied to the arrival of CDs, Silvio's pioneered selling collectible vinyl to overseas collectors. "We had a subscription to (US magazine) Record Collector, before most people in New Zealand had heard of it but it meant we were aware of what collectors overseas were looking for.''
New Zealand pressings of artists such as Nana Mouskouri, Johnny Mathis and the Osmonds, local shops were hard pressed to sell for $1, says Stan: yet there were people in the US who would pay $US25 for them. Combined with the albums and singles bought into the Cuba St store, regular trips were made around the North Island to all the small towns looking for collectible vinyl. "We carried huge lists of things we were looking for and we'd often spend a week on the road."
At the same time, the business was also trading US and UK manufactured rarities, and coloured vinyl and picture discs, which were then auctioned monthly. In 1987 rising rents forced the business to shift from 142 Cuba Street back across the road to a smaller shop at 173.
By 1988 Wojciechowski had decided he wanted to work from home, selling recordings and posters by mail order. Steve Lawton bought him out but then sold the business three years later. The business struggled on at 173 Cuba St for a few more years but competition from Slow Boat Records just up the road and a weak economy and rising rents meant it was gone by the mid-1990s. Today 173 Cuba Street is the site of another record store, Rough Peel Music.
--
Read: Wellington's Early Record Stores
Read: Wellington's Lost Record Stores – a personal introduction
Read: Wellington's Lost Record Stores 1 – the Golden Mile
Read: Wellington's Lost Record Stores 2 – burbs and back alleys