The 1980s could be described as a golden age of music on New Zealand television. An unprecedented amount of shows devoted to music found their way onto the airwaves; joining the extant Ready to Roll and Radio with Pictures were Shazam!, Droppa Kulcha, Heartbeat City, Twelve O'Clock Rock, RTR Video Releases and True Colours. A common denominator behind many of them was Peter Blake.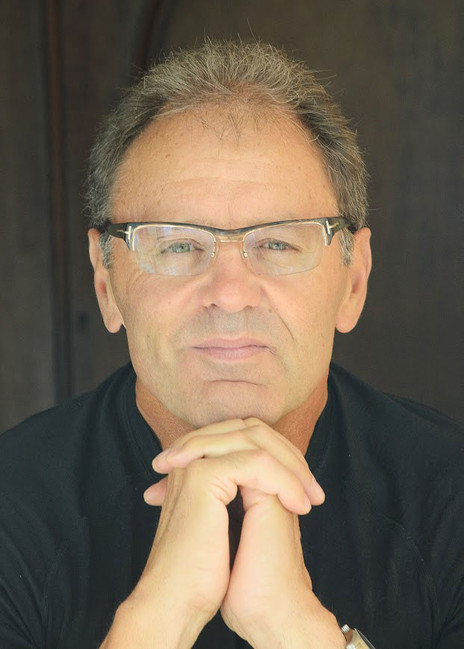 Blake's role at the newly christened TVNZ was to oversee and coordinate all the music shows, and to helm the so-called "Rock Unit". In the interests of promoting original New Zealand music, he made a crucial decision to deter New Zealand groups from playing covers on television. Not only did this help break the stranglehold "schmaltz" had on New Zealand television up to that point, but it also cleared a path for an emerging generation of artists to reach a nationwide audience. As a gigging musician himself, playing keyboards with the likes of Arkastra and The Quincy Conserve, Blake was sympathetic to the struggles of local players to attract national attention, and acutely aware of the difficulties of getting onto the nation's airwaves.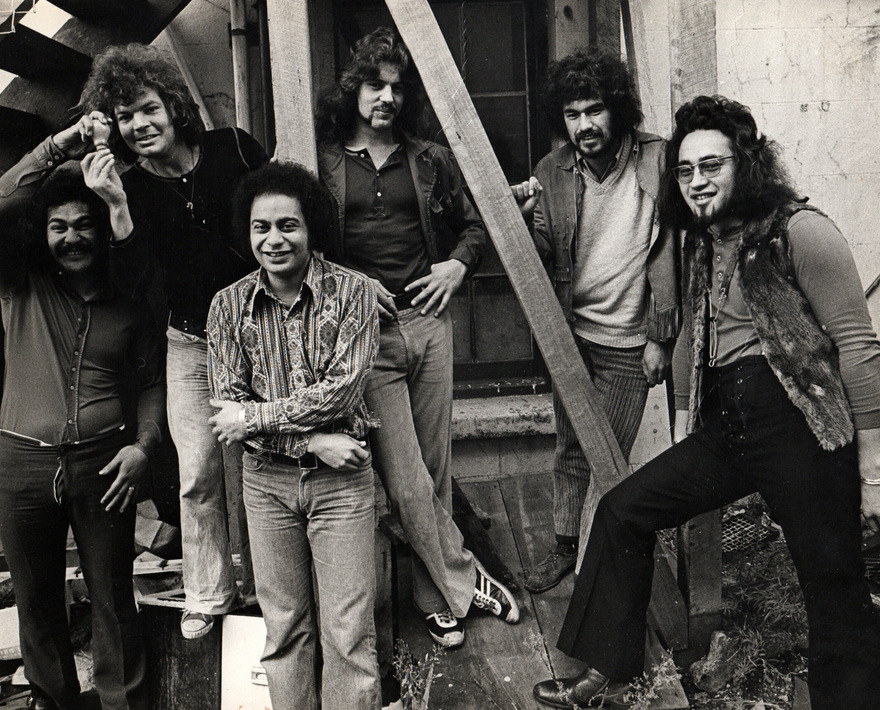 Despite his tremendous influence on the local music scene in the 1980s, for Blake television was only ever a day job. Playing and composing music remained his real passion. Throughout the 1980s he juggled his responsibilities as music czar with live performances and compositional roles on local television dramas, and composed theme tunes for several of the music shows too, including Ready to Roll and Heartbeat City. After leaving his production role in 1987, he continued to contribute to TVNZ as a composer for news and current affairs shows in the 1990s.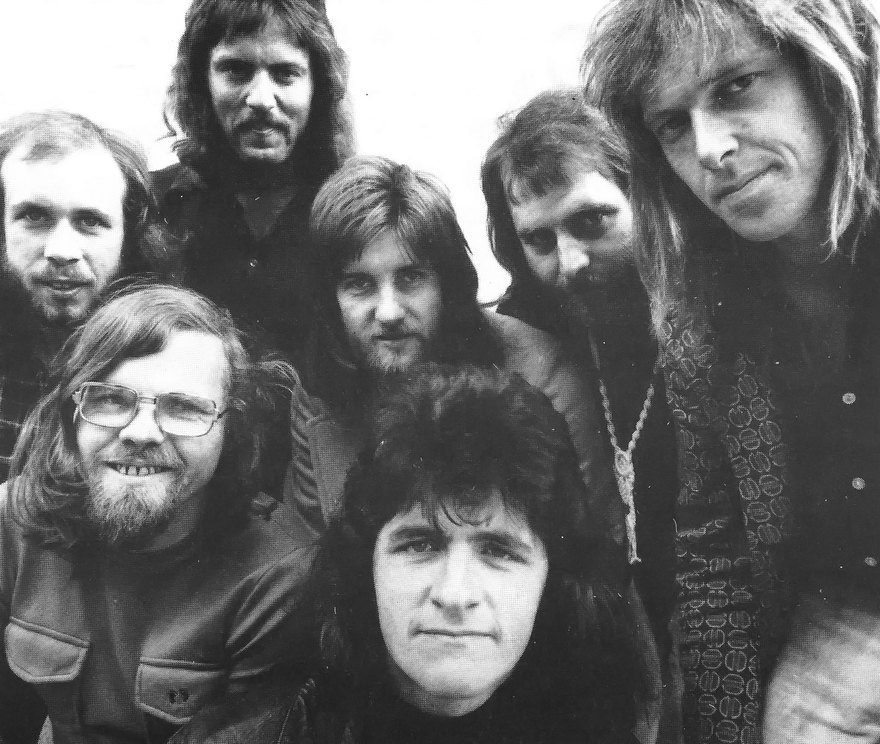 Blake's professional life in broadcasting began at the tender age of 20, with a 12-month stint as a radio programmer at Palmerston North's 2ZA in 1971 (coincidentally, the first host of Radio with Pictures, Barry Jenkin, also worked there as a DJ). However, Blake "was longing to get back to Wellington." He secured employment at NZBC writing programming schedules and television synopses for publication in The Listener and newspapers. In the early 1970s he continued to perform and tour the country. This experience in the music scene helped Blake get recruited for the new music television show Grunt Machine in 1975.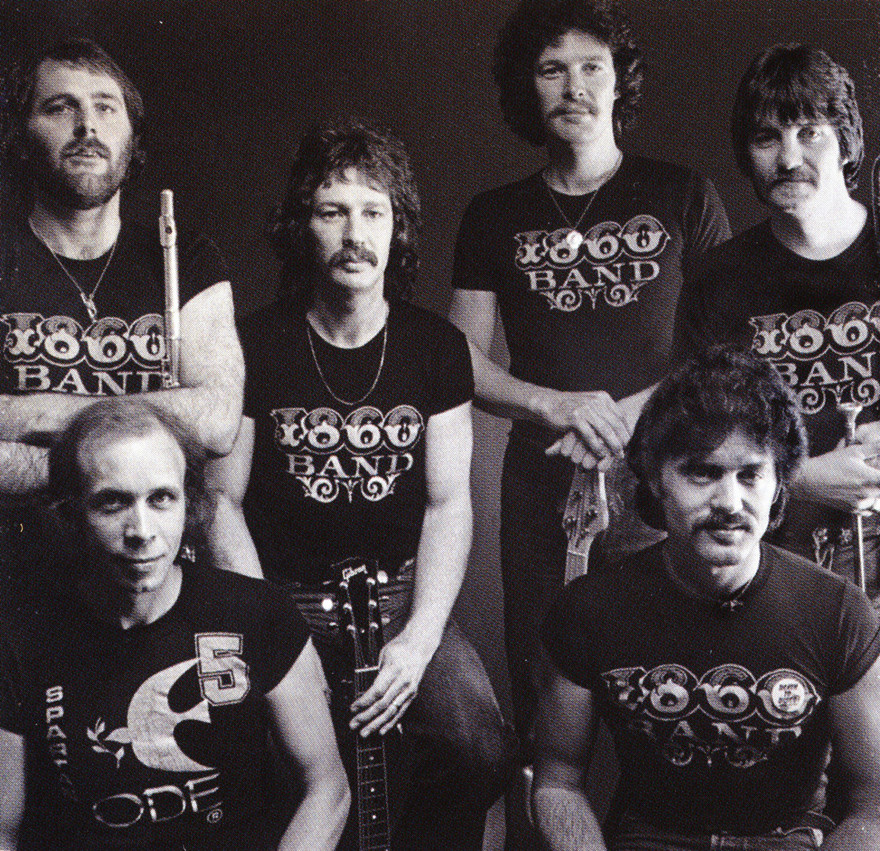 After enduring "a year or so of boredom in the schedules department," Blake was ready for a new gig, and in 1975 the Wellington "all in one" television facility Avalon was completed. "They were looking for people to work out there," says Blake. "Staff producer Mark Westmoreland had been appointed to produce new late evening music series Grunt Machine and he hired me as a 'production assistant'. It was a fairly nebulous term and, frankly, I didn't know what I had to do and probably to this day still don't [laughs]. I think my only qualification was playing in bands at the time.
"I was part of the back-office production team and I think it would be fair to say I was a musical component. Being a performing muso meant I had outside industry connections and knowledge which was tapped into. I think the job eventually gravitated towards talent coordination because of my knowledge about other local bands and artists around New Zealand at the time. I toured quite a bit with my own bands through this period so I knew what was going down. Later in the series I was partaking in decisions and helped figuring out who would appear and coordinating."
Blake's knowledge of the various music scenes around the country was invaluable in his television job. "I stayed connected with the scene as I continued to play live. Broadcasting began as a day gig really. It was a way to pay the rent. But it was more than that; it was my interest as well since watching New Zealand television music shows as a kid such as C'mon, Happen Inn and early music video fillers used when general programming ran under time. I had decided since early piano lessons that music was to be my life so wanted to be there in every way. I wasn't really part of the NZBC in-house establishment and was on contract or casual agreements that in early days allowed me to travel one week every month as part of Quincy Conserve. We were on what was called the New Zealand Brewery Circuit. That was an arrangement where we would play Wellington six nights a week, then travel one week every month to a venue somewhere in New Zealand such as Auckland's Mon Desir, Christchurch's Aranui or the Shoreline in Dunedin. When traveling away I would scout locations for who was playing where, recording, developing contacts and keeping myself up with the scene."
The organisation and programming of Grunt Machine tended to be a team effort: "Producer Mark Westmoreland worked in conjunction with other people, including myself and another chap by the name of Clive Cockburn who was a director on the show and also a musician. He had played with the New Zealand band The Avengers who were an iconic kiwi pop band in the 60s. It became a joint effort as to how the programme was formulated.
"A lot of the music on Grunt Machine tended to reflect the early 70s in New Zealand which, as I said, I was personally involved in. We would all contribute but it tended to reflect the local music of the day, which was the rock end of things, the post-hippie rock thing. I wouldn't put Split Enz in that category but they were one of the biggest successes to come out of that era; we videotaped them, along with many others in Studio 8 Avalon for the show. A percentage of local content was cover versions with backings arranged and pre-recorded by then-musical director Bruce Robinson. Over time the programme's tone became quite serious, at times quite po-faced and self-indulgent, reflecting the times, with the exception of the likes of Split Enz and Alastair Riddell's Space Waltz who were great visual performers."
Bedevilled by low ratings, Grunt Machine scythed through a series of presenters, including Andy Anderson (with whom Blake played and toured in the band Arkastra) and Paul Holmes. It was cancelled after its second year in 1976. According to Blake, Grunt Machine "was essentially a late night non-commercial mish-mash show. NZBC management decided they wanted an early evening mass-appeal pop series, which is how Ready to Roll came to be.
"After Grunt Machine's demise I was transferred to the Ready to Roll team. From its inception in the mid-1970s, Ready to Roll (later changed to RTR Countdown) was based on the New Zealand pop singles charts which were in turn based on weekly singles sales in New Zealand. It utilised the early international music videos which were beginning to increase in numbers and arriving in new bulky 2-inch video format. To include other international hits without clips, and to include local content, New Zealand artists would perform cover versions on set in Studio 8 in Avalon. Where possible, local artists would perform their latest single but back then there was little available.
"My job officially became talent coordinating which included deciding on local artists to appear, what they would cover, and sorting a key if a backing track was required and supplying to musical director Brian Hands to pre-record backing tracks. As well, we had a small stable of studio bands such as Redeye who provided live on set backings or performed covers themselves. As the show developed, I was promoted to musical director, taking on the wider role of arranging and pre-recording backing tracks as well as talent coordination. In some cases, it involved playing keyboards (usually Hammond B3 organ or synths) in one of our studio backing bands. Over time I gained more influence and would draft run-downs for both local and international content for each weekly show."
Music on New Zealand television had long been based on cover versions of international hits. In the 1960s, shows such as Let's Go and C'mon featured performers such as Ray Woolf and Mr Lee Grant running through the latest pop hits from overseas, backed by a house band. By the early 1970s, many New Zealand musicians found themselves in an invidious position, where they would struggle to get prestigious bookings for live gigs unless they'd appeared on television, yet they believed their only pathway to appearances on shows like Happen Inn was by playing "schmaltzy" cover versions of pop hits.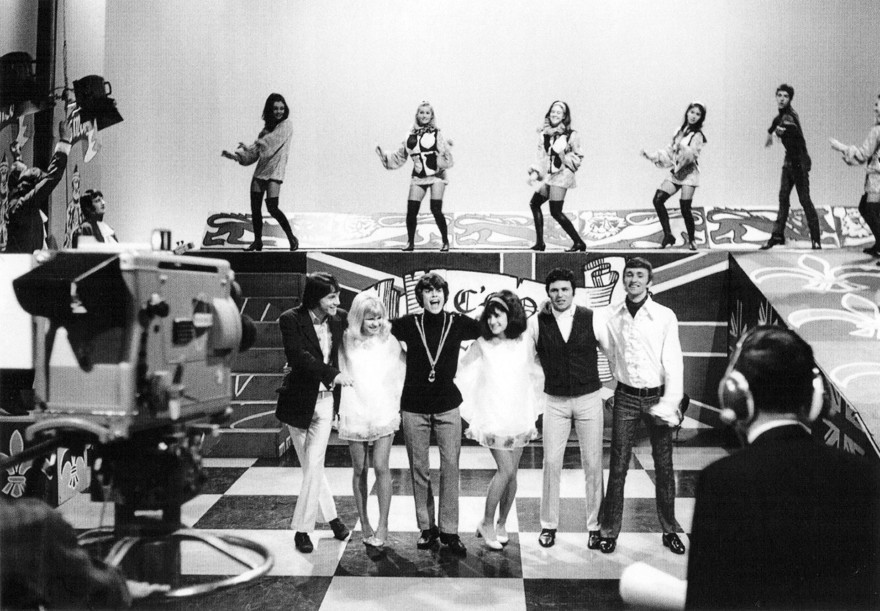 This was arguably a key factor contributing to the "cultural cringe" towards New Zealand music. More generally, New Zealand cultural products were automatically deemed inferior to those imported from overseas, a post-colonial hangover from being tied to the British motherland's apron strings for so long. The allergy to New Zealand music was particularly acute. Having televised music dominated by middle-of-the-road performers warbling covers of international pop songs only reinforced the notion that nothing unique or noteworthy was being created by New Zealand musicians. This perception was a factor in radio stations' reluctance to play New Zealand music.
Blake felt that a cultural change was needed for New Zealand music to find its own voice, and he believed that television could lead the way: "I always thought that in terms of promotion, television was in the best position to lead. I thought radio would have followed for the ride but it was slow. It was my great wish that radio would start playing more local music as it really was the hit maker, television the hit breaker."
Blake realised that New Zealand music's reliance on cover versions was stunting its growth: "I have to say being a musician myself, the concept of covers always grated. It seemed compromising. There were others in the 70s who felt similarly such as the late Bruno Lawrence of BLERTA and Malcolm Hayman of the Quincys. They were averse, as Malcolm put it, to the 'schmaltzy singers' on television. With the exceptions of the likes of Sharon O'Neill, Th' Dudes, Split Enz and indeed BLERTA and The Quincy Conserve, the 1970s did not spawn a lot of radio-friendly original Kiwi music and the local recording industry was far from burgeoning.
"It seemed to me that to develop and foster a local industry, we needed to encourage composition and have more artists writing, recording and performing their own material. Who knows, it could eventually lead to record companies financing and producing their own artists' music videos, as was happening internationally. Soon these companies might sign, record and distribute more local artists, and record-producers, recording studios and management would develop further. Radio stations might even play local content. Most importantly, perhaps, we could foster more acceptance of New Zealand music, thus higher audience turnout and higher record sales enabling artists to survive financially. Along with the phenomenal pick-up in international videos, this was my rationale behind decreasing and eventually dropping covers, but I knew it would be a long-term prospect."
--