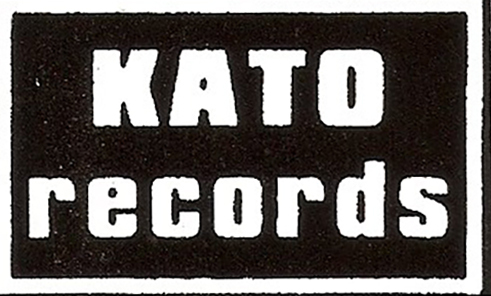 An early 90s appearance in Wellington by The Axel Grinders invigorated a young Andrew Tolley and stoked his passion for primitive rock music. The snowball effect of that moment produced not only the Hasselhoff Experiment but also his record label Kato, one of this country's dedicated purveyors of prehistoric sounds.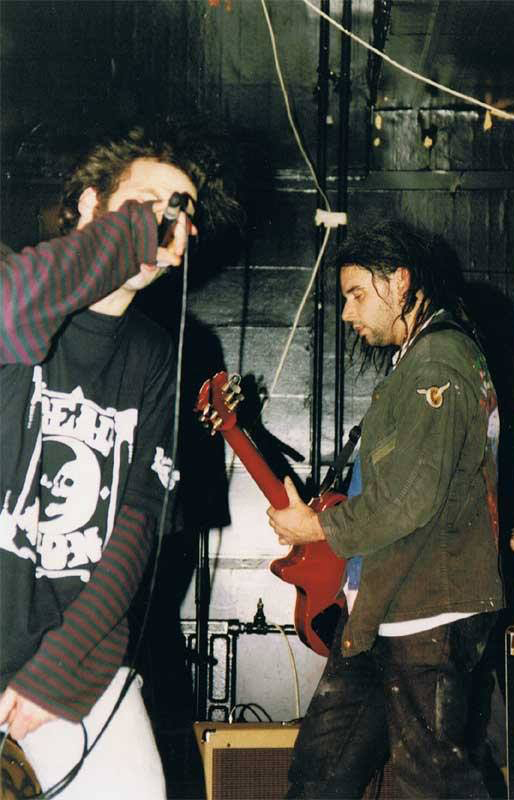 Excited by what he heard at the gig, Tolley befriended Axel Grinders bassist Martin Henderson and drummer Pat Faigan (aka Duane Zarakov) and the three were soon trading cassettes. This exposure proved transformative for Andrew. Zarakov's eclectic tastes constituted a history lesson while Henderson "hipped" him to the bands floating around the Christchurch rock and roll underground.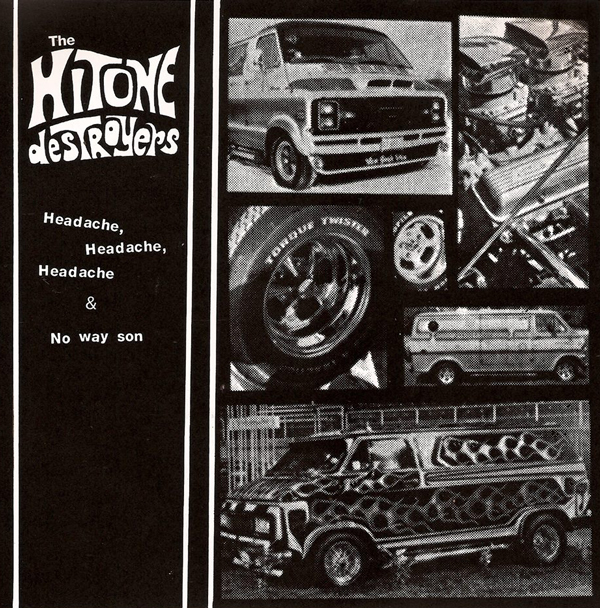 Having completed university, Tolley initially found himself working for Jim Moss at Jayrem before moving over to Border Music under Soren Lundberg. If the Axel Grinders had provided an aesthetic mentorship, Moss and Lundberg were instructional in the dark arts of record distribution. With a growing sense of purpose, Tolley quit his day job to launch Kato in 1995.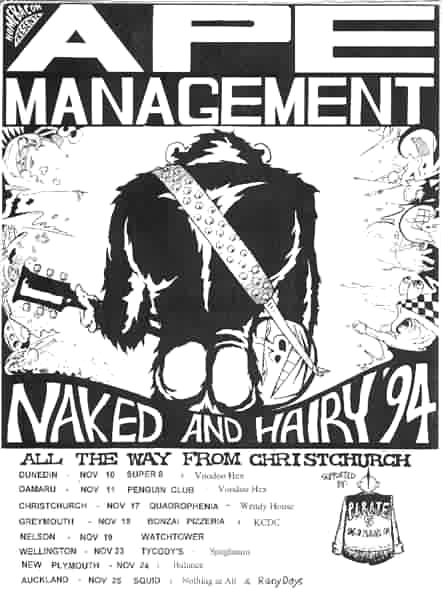 While the long term goal was always to work with local bands, Kato first sought to establish its own distribution network.
While the long term goal was always to work with local bands, Kato first sought to establish its own distribution network. Sensing a gap in the market, Tolley began importing what he describes as "trashy garage punk" from US labels like Estrus, Sympathy For The Record Industry and Crypt. As an aesthetic choice, Kato favoured vinyl, but also distributed CDs as a begrudging nod to pragmatism. In the context of the 1990s this was unusual. Compact discs had well and truly won the format wars at that time and of the 300 record stores then operating barely 50 still dealt in vinyl.
To complement and promote record distribution, Tolley began publishing the Drool Pool – the dozen-or-so-paged free fanzine featured his distinctive graphical style and hyperbolic Ellroy-esque prose. In the pre-internet age, information about niche overseas acts was difficult to find and often existed as anecdotes shared at parties. So aside from its grass-roots marketing value, the Drool Pool also aimed to cast light on overlooked underground bands that Tolley felt the mainstream press tended to ignore.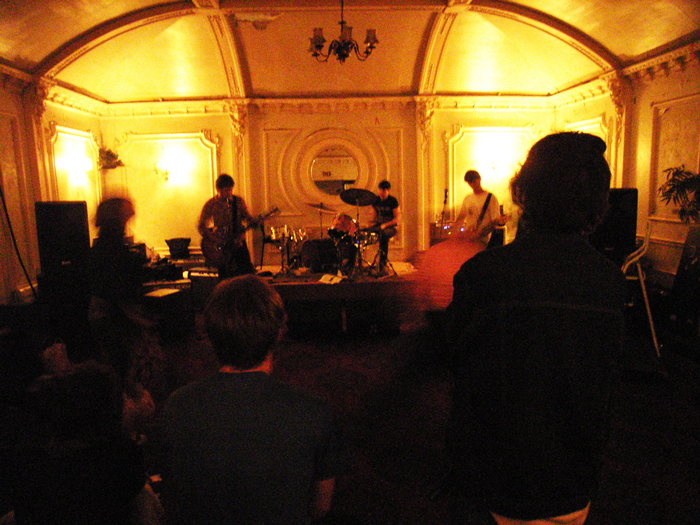 While distribution provided Kato with some cash and momentum, the true raison d'etre was always to release local music. With the dual preferences of vinyl and not going broke, the label decided to release 7" singles. Aside from the relative cost effectiveness (compared to LPs), Tolley was blunt in his reasoning: "Most bands have at least two or three reasonably good songs," he told NZ Musician in 1998. "So they might not be an album band but they're always going to be a good singles band."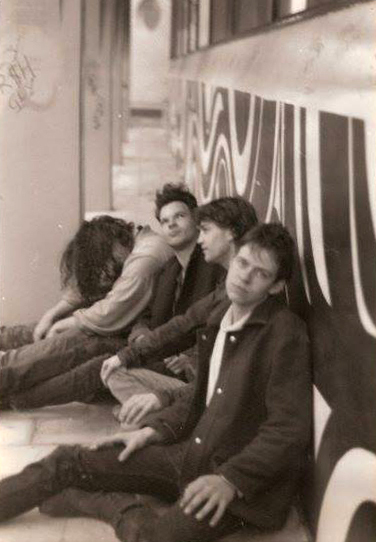 Kick Out The Jams
Meanwhile, something was afoot in Christchurch. The seeds sown by the now defunct Axel Grinders had germinated into a compact scene of likeminded individuals who were spawning a seemingly endless plethora of primordial bands. The scene found its epicentre in the warehouse flat/ venue Hex Central and local record store Generation X on Manchester St.
The city was also within the Kato sphere of influence; Tolley's tape trading with the ex-Axel Grinders gave him a foot in the door: "Duane and his gang were always talking about this mythical guy from Wellington who was into rock and roll, the real stuff like the Oblivions, John Spencer and Link Wray," recalls HiTone Destroyers and Black Panthers frontman Matt Alien. "My girlfriend at the time ... had also been tape trading with Andrew and we used to thrash a cassette he had made her with, amongst other things, 'D.O.A' by Dead Moon on it, which created a lasting impression."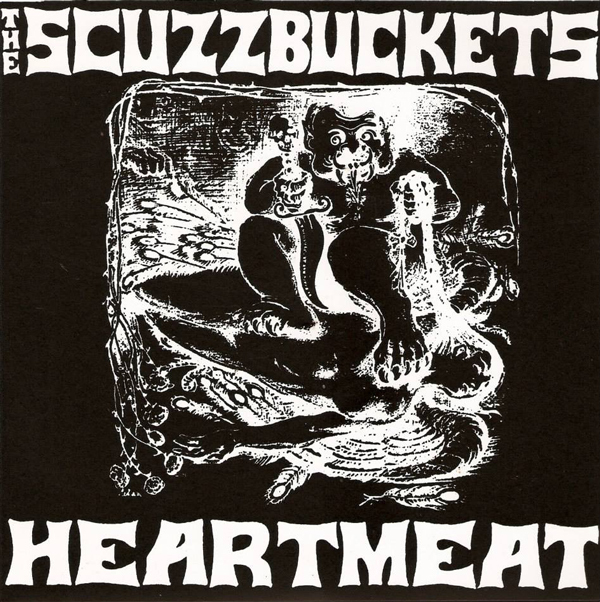 Likewise, Tolley was drawn to the music emanating from the Garden City and seemed to get along well with the locals. Rob Haakman (aka Rock Hardman ) was impressed by Tolley's lankiness. "Not just his physical frame," Haakman notes, "but he was somehow lanky in his nature, which I liked. Instantly likeable guy, wasn't long before he was offering to put out some vinyl of our stuff."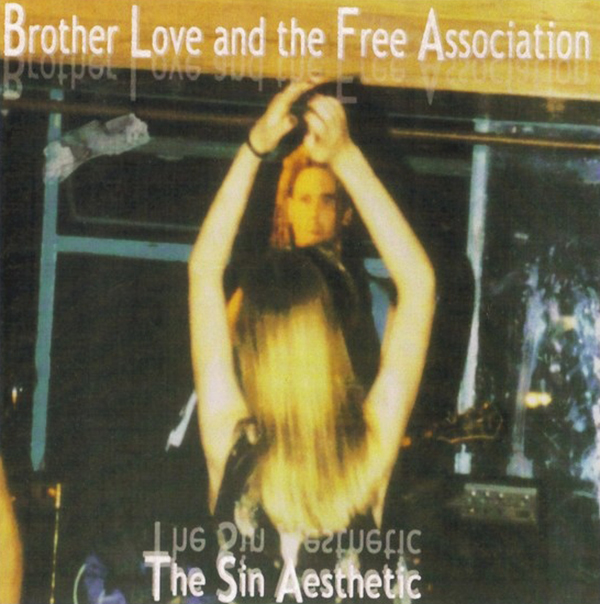 With the Axel Grinders looming large in Tolley's musical metamorphosis, it was no surprise that Kato's 1996 inaugural release, 'Big Hair', was Brother Love (Martin Henderson) and Haakman's new band Ape Management. "They had the swinging vibe the Stooges possessed and plenty of stun-geetar and layered sixties fuzz," recalls Tolley. These qualities put them right in line with the Kato aesthetic and opened the door for the label to follow the threads throughout the Christchurch underground.
Prior to Ape Management, Haakman and Brother Love played together in the already defunct Scuzzbuckets. The band had done a short run of cassettes, one of which had found its way to Kato HQ. Never the shrinking violet, Haakman suggested Kato vinylise their "magnum opus", 'Heartmeat'. Tolley was more than amenable to their Killdozer stylings: "It was one of the most evil swampy NZ tunes I had indeed heard … the B-side included other family sing-alongs such as 'Horny As Fuck' and 'Freeloadin'."
A few years younger than the Axel Grinders crew, Matt Alien was emerging as Christchurch's answer to Rob Tyner. His band the HiTone Destroyers, with Zarakov on drums, was gaining momentum. Through his touring activities with Jawload, Tolley had previously met Alien and when Zarakov sent him a tape of the band playing live on Plains FM, his interest was piqued. The initial Alien-linked Kato release was the The Hi-Tone Destroyers 7", 'Headache, Headache, Headache' b/w 'No Way Son'.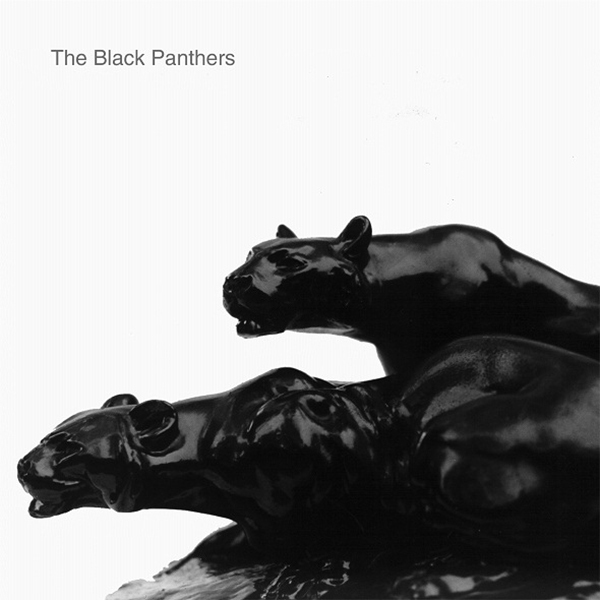 The Alien connection also yielded the Black Panthers, which consisted of Alien and his brother Ben on drums, along with Human bassist Vaughn Richardson and ex-Moth Gods guitarist Rob Cadillac. Their high energy numbers, 'Hey Hey' and 'Falling Down Elevators', also found a home at Kato.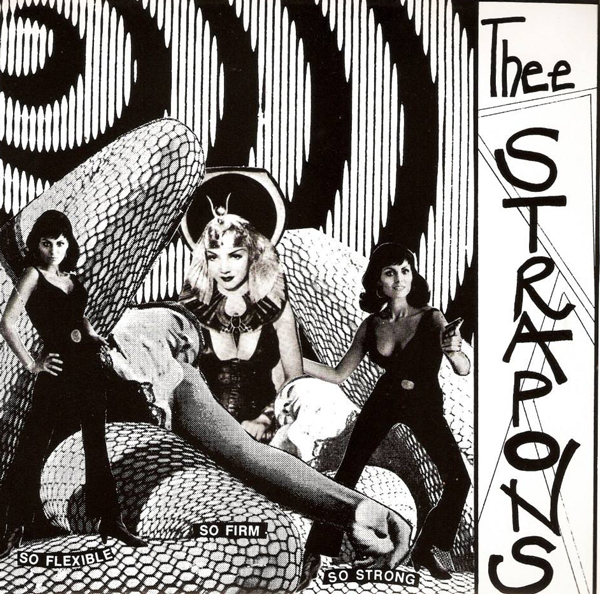 The final piece of the Christchurch puzzle was Thee Strap Ons. The band featured Alien on drums and HiToner Don Gone plus Bev Greene (aka Nova Technova), who also ran Generation X. Thee Strap Ons employed their 7" to maximum effect, squeezing four songs on to So Flexible, So Firm, So Strong.
Gotta Keep Moving
Back in Wellington, Kato was no less productive. Tolley's own band Jawload had proven successful locally and toured nationally with Head Like A Hole. The group had released an album on CD, but Andrew wasn't entirely happy with how it turned out sonically. With the band now disintegrating, Tolley took the opportunity to rectify this for the sake of posterity.
With audio engineer Paddy Moran "makin' sure they got some thumping bottom end and the dirty loose guitar that is pretty much my singular guitar style," Tolley reinvigorated two Jawload songs, 'Gimp' and 'Stigma' which became Kato's second and third 7" releases.
Victoria Singh, who in a past life was the initiator of New Plymouth's Mushroom Ball, and Derek Champion, were making avant-garde music together as Satina Saturnina. The band possessed a strong conceptual focus and utilised Julie London-era torch songs as a vehicle. Singh notes, "We were experimenting with fusions of punk, vintage lounge music and noisescapes." To Tolley this landed them in Kato-compatible territory: "They had a great bunch of tunes that fell somewhere between Nancy Sinatra, Chrome and Nina Hagen."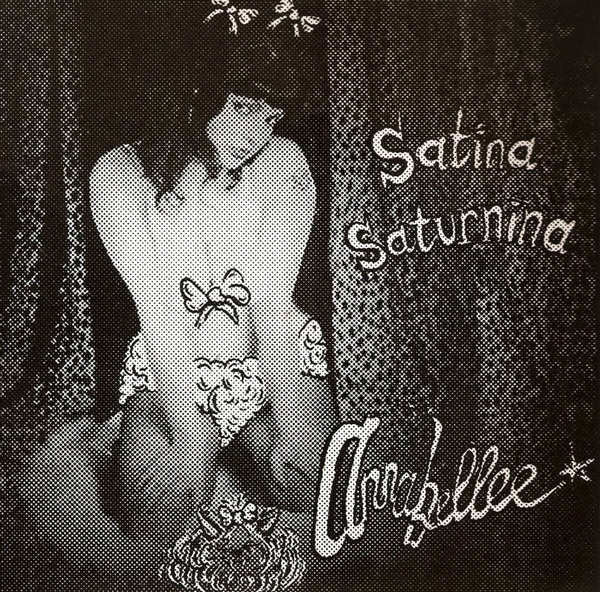 Satina Saturnina's single, 'Annabellee', came complete with a cut-out paper doll of Satina herself, presented as a statement about merchandising. The song lifted its lyrics from a children's action song about a movie star. Singh, who describes herself as a vocalist rather than a singer, liked the dichotomy of the words: "This interested me because the actions were so overly sexual and made me think of Nabokov's Lolita." The end result was an unsettling blend that Tolley describes as "a brace of slightly psychotic but almost lullaby-esque tunes."
Around the corner from Kato HQ was the infamous flat at 301 Willis St. This residence was something of a nexus for Wellington music at the time. Not only did Tom Watson and Nigel Regan of Head Like A Hole reside there; so too did their clandestine recording studio, the insalubriously named Stench Room.
Watson and Regan had been jamming with Hell Is Other People drummer Craig Terris. The resulting band was Baconfoot, named after Regan's colourful description of his own sweaty appendage.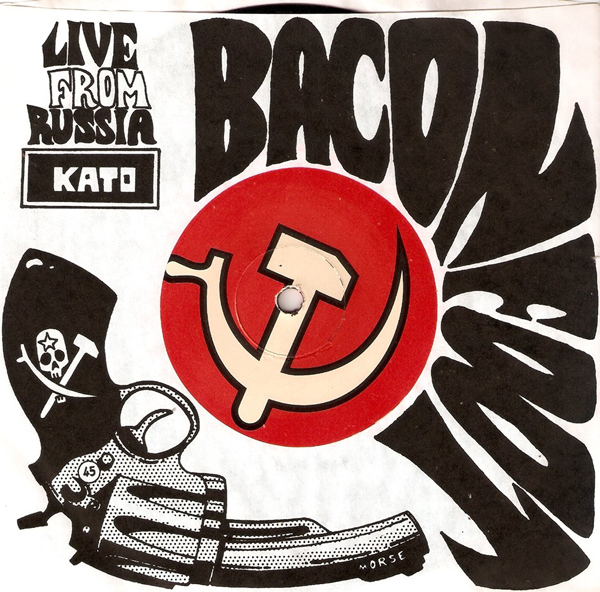 Tolley became interested in the project and offered to release a 7". This was an exciting prospect for the band; the opportunity to release on vinyl was rare. They also viewed Kato with fascination: a room filled with boxes of exotic music they'd never heard of, hustled by the affable and enthusiastic Tolley, who Watson described as "definitely on his own journey". They recognised and appreciated his singular vision and dedication to raw and primitive rock music.
Like most of the Kato deals, this one was simple contra: Kato would press the vinyl and Baconfoot would receive a proportion of the 7" pressings as payment. Regan worked as a graphic designer at the Evening Post and believed in bold design aesthetics. As a result of his strong appreciation of socialist art, the six track 7" Live From Russia EP wore a strong communist theme including Bolshevik monikers for the band members. The Baconfoot EP proved to be one of Kato's most popular releases, selling out in months.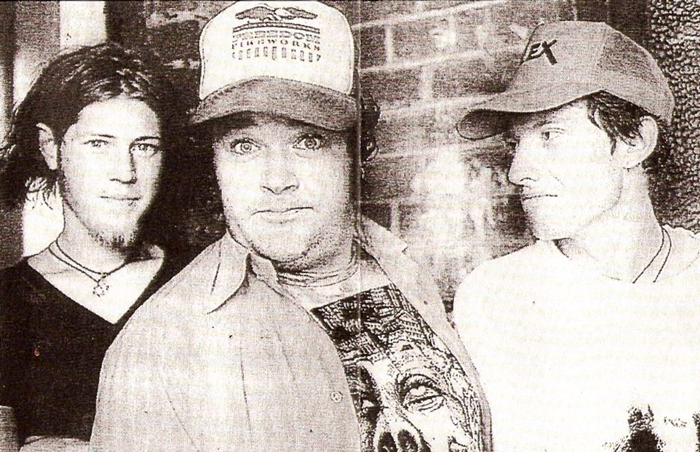 Swamplicken Blues
Further north, Boris T. Boar, vocalist and guitarist for the Flamin' Werepigs, came into possession of a bag of "dodgy porn" dumped in his yard. Having noticed Tolley's request for "demos, money or porn" in the Drool Pool and remembering that Werepigs bassist Reverend Pune owned a fax machine, a course of action became obvious to him. "Over a weekend we managed to fire enough filth down the line to fill his wee office, shortly after this he offered us a 7" if the porn stopped so we carried out several more fax attacks." The attacks were tempered with some restraint. "At least we didn't send him the geriatric stuff," reflects Boar.
The result was 'Sweet Rosalie', with the tendrils of the Christchurch scene still evident in the Rock Hardman designed cover.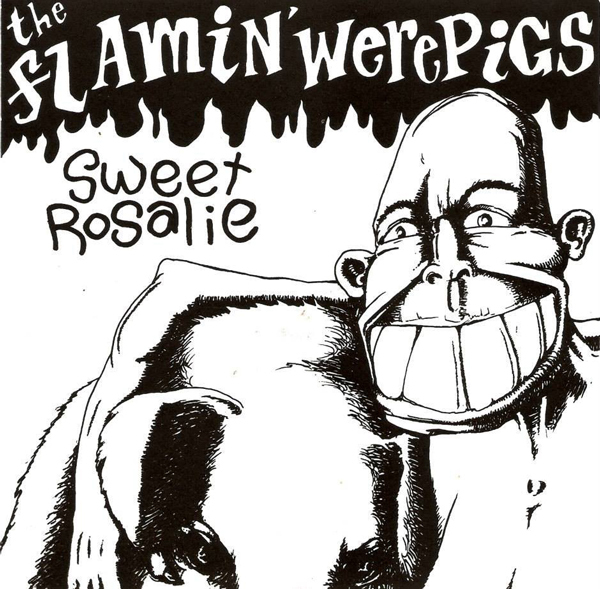 The porn attacks did little to harm the relationship and the Flamin' Werepigs would later become frequent tour buddies of the Hasselhoff Experiment. Kato released the Flamin' Werepigs full length album Hellway To High in 2002.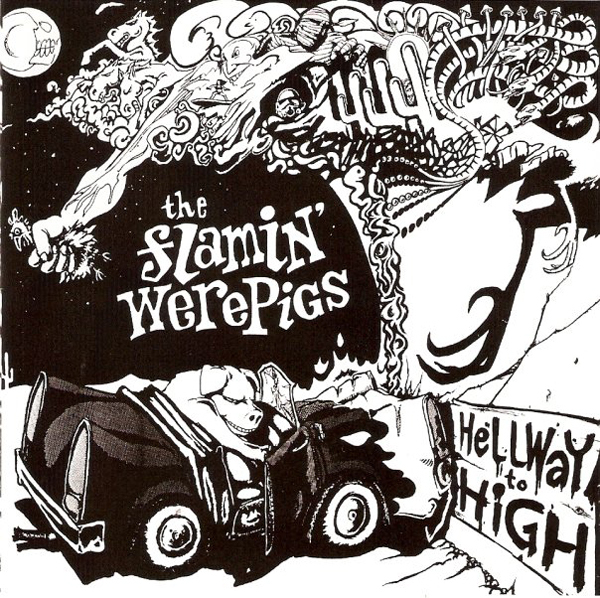 Rock N Roll Made Me A Man
Through trips to Auckland to play shows, Tolley encountered the notorious Frisbee scene that spawned the likes of Shaft, The D4 and The Rainy Days.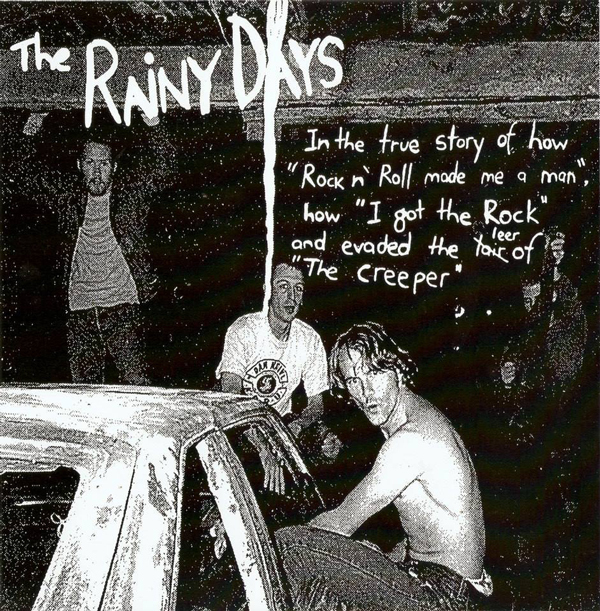 Led by the evasive Dave Graham, The Rainy Days had been active since 1992 and played slightly left of centre garage inspired rock. Tolley warmed to this. Negotiations were simple: "Andrew asked us to make the single and we did," states Graham. The end result was the final release of the 1990s and Kato's initial 7" period: 'Rock N Roll Made Me A Man'.
End Of The Century
Paradoxically, the unexpected success of The Hasselhoff Experiment in the late 90s had a detrimental effect on Kato and effectively bookended the label's formative era. Not only did the band's success divide Tolley's time but financial constraints effectively undermined the venture.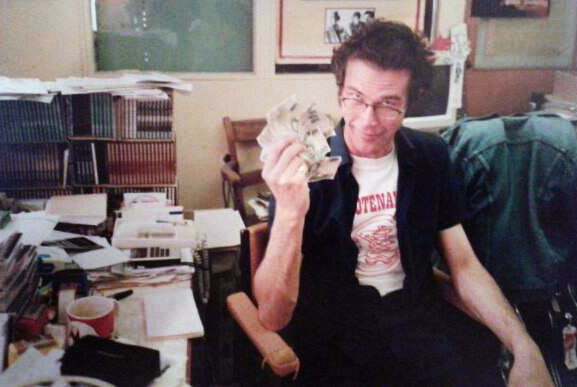 Kato's business strategies had proven reasonably successful during the 1990s with Tolley even able to sustain a living from the label for a time. However, as a marginal business, Kato was always vulnerable and by the end of the 90s, a growing list of bad debtors and a tendency to overreach made this unsustainable and led to a significant slowdown in activity. The overseas distribution ceased and while concentrating on The Hasselhoff Experiment local releases trailed off.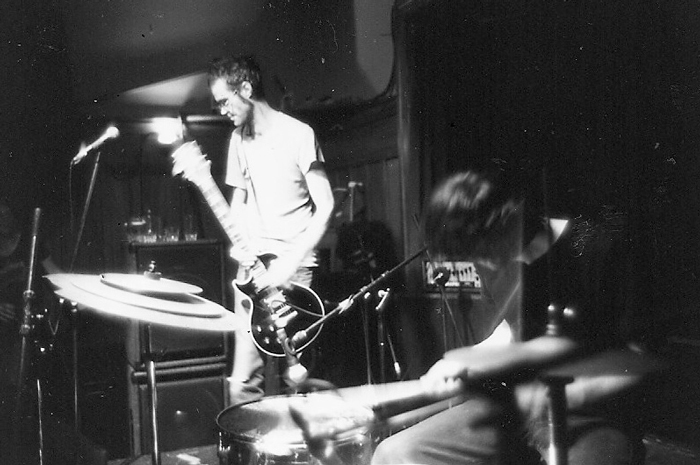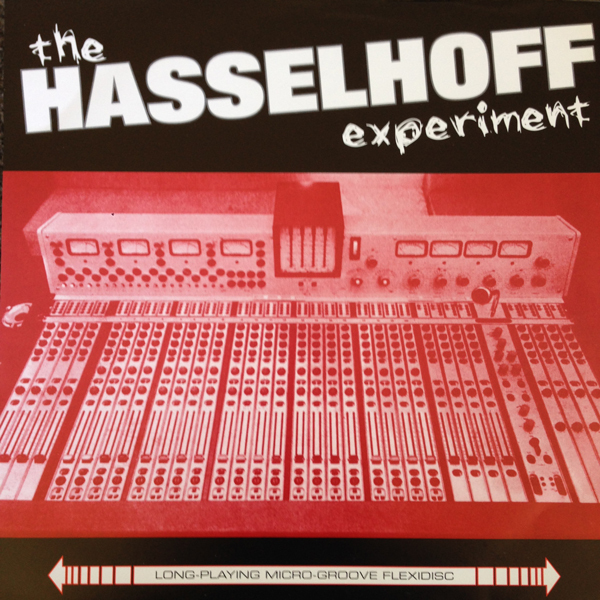 But Tolley never really stopped, and Kato still exists to this day. The label has continued to release esoteric local acts across a variety of media. Yet it was during the 1990s that Kato really captured the spirit of the times by marking the local emergence of a primitivist 50s and 60s inspired revivalist movement akin to the punk rock of the 1970s.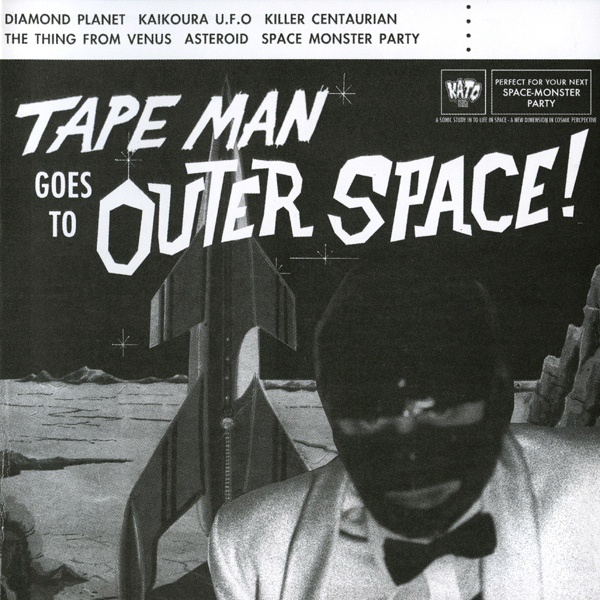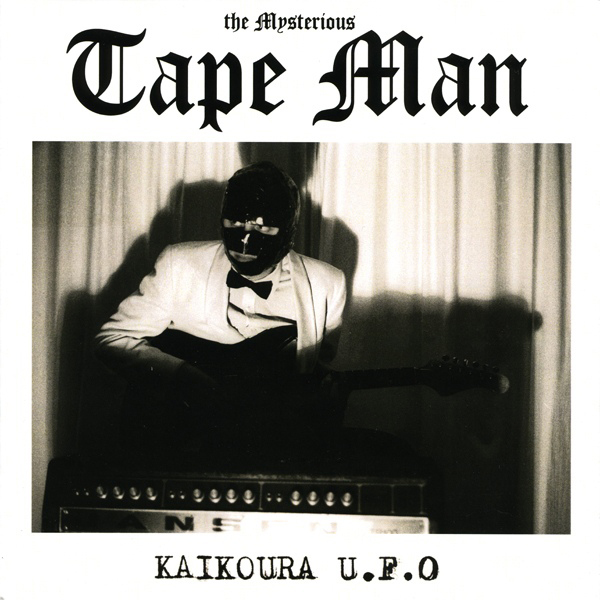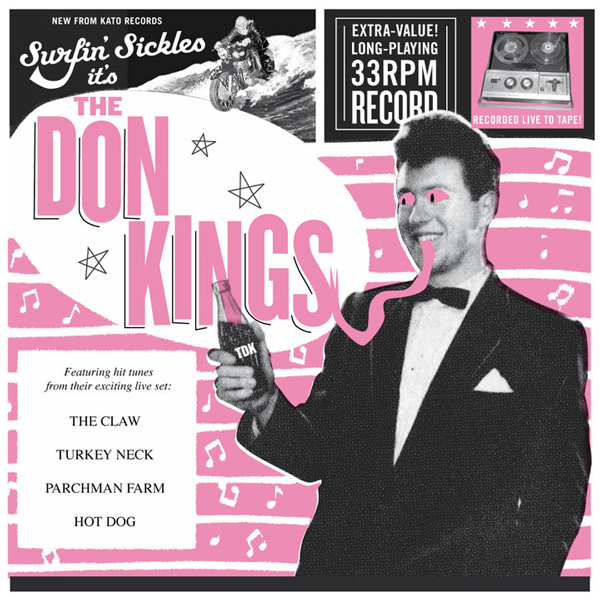 Through determination and passion, Andrew Tolley, albeit unintentionally, connected many of the various strands of common interest around the country. Modest to a fault, Tolley would deny this but many he worked with are more forthcoming: "He did follow through on everything he said he would, to his credit, and as a result we have a discography!" enthuses Rock Hardman, "Which may never have happened without him. Full kudos."
–