During Neil Finn's 1998 Try Whistling This New Zealand tour, he brought on stage an elderly gentleman named Ronnie Ronalde. Ronnie Ronalde! The "Pavarotti of whistlers", "the pink of perfection", the undisputed whistling master. A nice touch.
What I didn't know then was that Ronnie Ronalde was actually a New Zealand resident, owning a motel (named the Whistlers Lodge – of course) on the Hibiscus Coast. Ronalde didn't stick around New Zealand long, three or four years, before briefly shifting to Sydney and then returning to Britain where he passed away in 2015.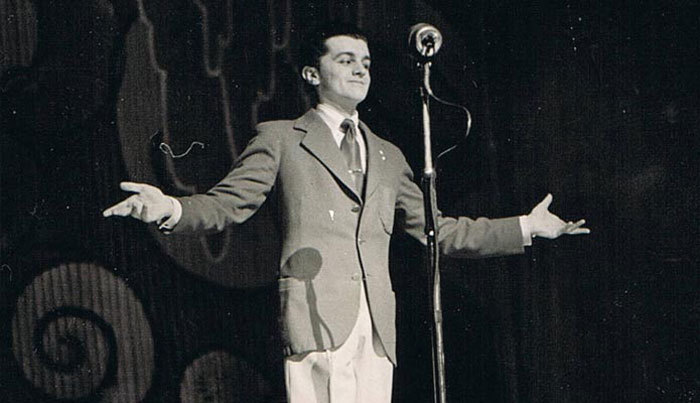 In the 1980s Dennis O'Brien, Wellington musician, songwriter and record store owner, asked me if I was familiar with Johnny Duncan, prompting me to burst into song. "Last train to San Fernando, last train to San Fernando, if you miss this one, you'll never get another one … that Johnny Duncan, Dennis?" A one-hit wonder maybe, but Johnny Duncan's rockabilly UK hit of 1957 is one of my oldest memories.
"Yeah, that Johnny Duncan, John. I've heard that he lives in Tauranga." I came away from Slow Boat Records much impressed. Johnny Duncan lives in Tauranga! For 30 years I shared this morsel of information with anybody who might be remotely interested, generally greeted with a blank stare. Johnny who? Cue: "Last train to San Fernando, last train to San … " Oh, that Johnny Duncan … "He lives in Tauranga," I'd say. "Dennis O'Brien told me so it's gotta be true."
Well, actually, no. It turns out that Johnny Duncan immigrated to Australia in the 1970s but Keith Glass, the eminent Melbourne musician, producer, record label owner, archivist and writer, who befriended and recorded the latter-day Duncan, told me recently that he has no knowledge of Duncan ever living in New Zealand. Eh? Johnny Duncan didn't live in Tauranga?
As an immigrant myself, I've always been intrigued by those "international" stars – celebrities and lesser-knowns – who choose to live at the bottom of the world after proving themselves at the top. There have been numerous immigrants who started or continued successful musical careers in New Zealand: Tommy Adderley, Sandy Edmonds, Tommy Ferguson, Hammond Gamble (born in England to a New Zealand mother), James Gaylyn, Bill Lake, Ronnie Taylor. But as for those who had already achieved fame and fortune, however fleeting, in the northern hemisphere? Well, you might be surprised, actually.
Few celebrities ventured to New Zealand until the 1950s, even for performance tours or vacations, and those who did were greeted like royalty. When author Robert Louis Stevenson passed through Auckland in 1893, he featuring daily in the NZ Herald during his three-day stay and was feted by Auckland MP and former premier Sir George Grey.
Two years later American writer Mark Twain arrived on a four-week lecture tour, pursued by a press that reported his every word, and nothing had changed in 1934 when George Bernard Shaw spent a month in the country; within a week of his departure a book surfaced titled The Newspaper Utterances of Mr George Bernard Shaw in New Zealand.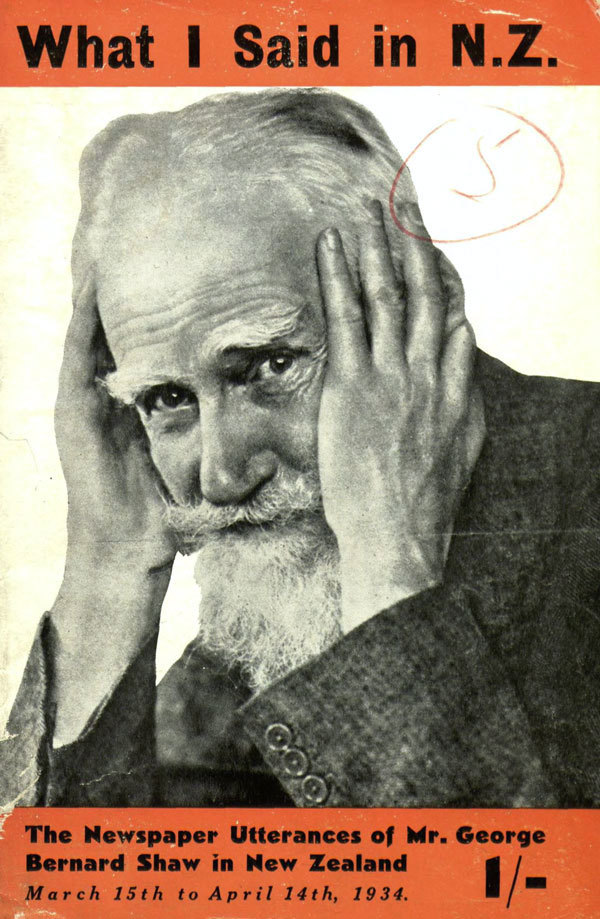 Zane Grey, best-selling author of populist western novels, did more than most to promote New Zealand as a tourist destination. An avid deep-sea fisherman, he was attracted to the Bay of Islands and established a base on Urupukapuka Island for his frequent visits in the 1920s and 1930s, writing extensively about the country.
Others were less impressed. "I went to New Zealand but it was closed" has been attributed to Robert Morley and Googie Withers but largely survived (until recently) as an Australian jibe. In 1965 Keith Richards called Invercargill "the arsehole of the world" and in 1975 the New Musical Express dubbed New Zealand "the biggest country club in the world."
Laurence Olivier, on the other hand, was highly amused by New Zealand's colonial traits and recounted with relish an experience from his 1948 tour with the Old Vic Theatre Company. Already knighted and with an academy award under his belt, Olivier was acclaimed as the greatest actor of his age and the New Zealand public treated him accordingly. In Westport to perform Richard III, the audience patiently waited until Act IV for the great man's appearance. Strolling across the stage in revered silence, as soon as he opened his mouth – "Stand all apart, cousin of Buckingham!" – the theatre burst into thunderous applause, drowning out further dialogue.
Other international names ventured to these parts. Artie Shaw, the first major jazz artist to touch down in New Zealand, entertained US troops across the South Pacific in 1943, including public performances in Auckland and Wellington. But it wasn't until after World War II that New Zealand became more accessible. Nat King Cole's arrival at Whenuapai Airport in 1955 attracted 5,000 fans. The era of aviation travel had arrived and most of the world's major recording acts have performed in New Zealand in the years since.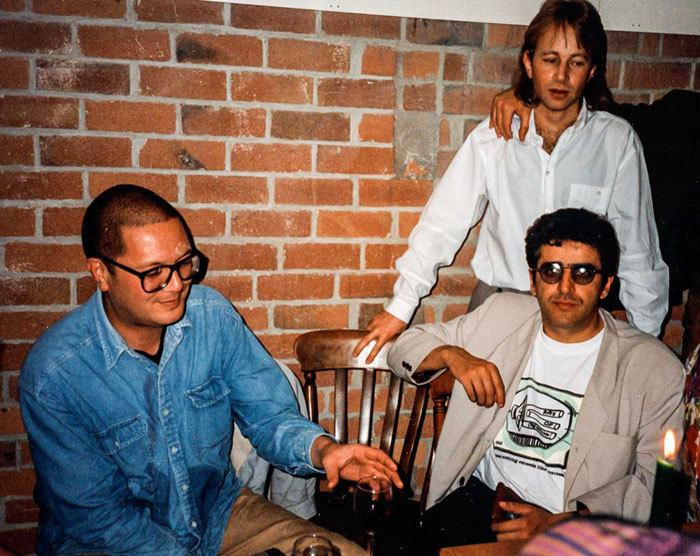 The most common reason why established musicians have uprooted to start a new life in New Zealand is a New Zealand spouse. That's what brought Jaz Coleman here. During the 1990s you could spot Tom Bailey and New Zealander Alannah Currie (Thompson Twins and Babble) strolling along Ponsonby Road; the couple, now divorced, lived in nearby Freeman's Bay, having earlier resided in a grand rambling house in Matakana, north of Auckland. Tom still maintains a house in Auckland and spends his non-touring time there.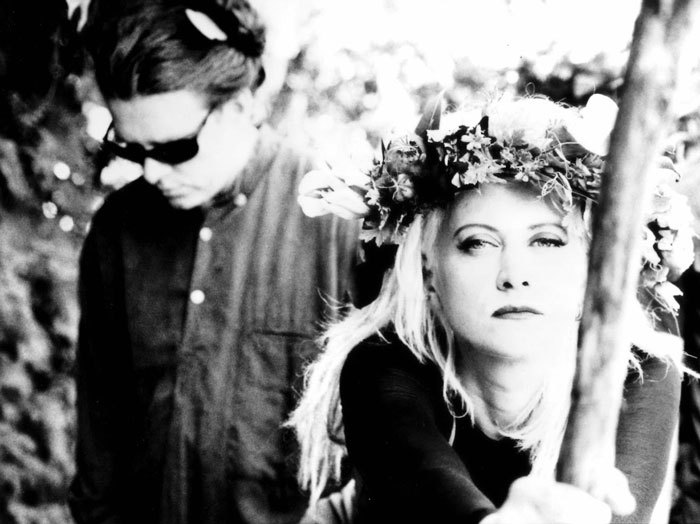 Disco band Heatwave ('Boogie Nights') were at the height of their success in 1978 when guitarist Eric Johns married a New Zealander and moved to Christchurch. Bassist Ron Le Praed spent 10 years in a genuine superstar act, the Commodores, receiving a wall-full of gold and platinum discs and touring the world 18 times. In 1986, flying from Sydney to Auckland, he met his future New Zealand wife, prompting his departure from the Commodores and a shift to New Zealand.
Barry McGuire was a one-hit-wonder, but what a hit. 1965's 'Eve Of Destruction' was an international smash, one of the biggest hits of the year. Unable to follow it up, McGuire fell in with the burgeoning hippie movement, resting on his laurels and hanging out with the LA's elite before discovering God around the same time that he ran out of dak. In 1973 he married a New Zealander and has been a frequent visitor since; the couple spent a half-dozen years living at Whangaparoa before McGuire's health issues forced a return to the USA in the 1990s.
Singer-songwriter J.D. Blackfoot arrived with his New Zealand wife in 1972. Although little known across the USA, Blackfoot (real name: Benjamin Van Dervort) hailed from Columbus, Ohio, and had enjoyed some regional success. Signed to Mercury Records, he had an album under his belt (1970's The Ultimate Prophesy, released in over 20 countries) and two hit singles.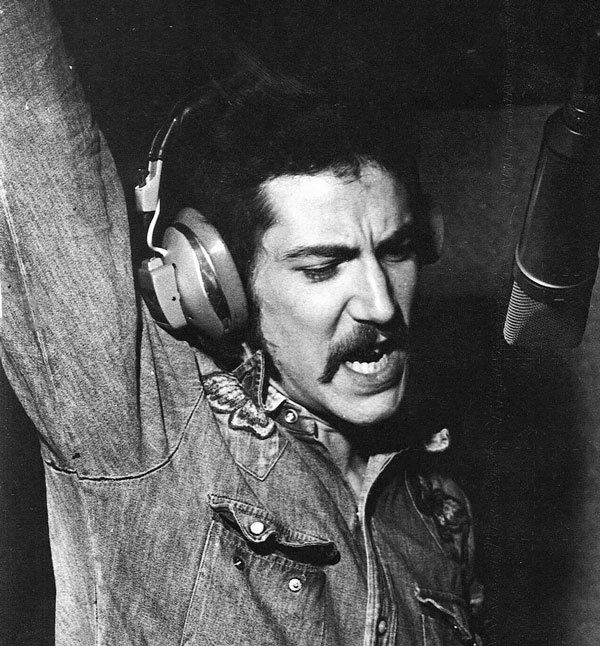 Working for Pye Records, Blackfoot convinced company head Tim Murdoch to record an album of his songs. It made little impression on the charts but The Song of Crazy Horse picked up Album of the Year at the 1974 RATA Awards (precursor to the NZ Music Awards), by which time Blackfoot had returned to the USA. He claims not to have known about the award for two years.
There are other family ties which bring overseas stars down under. The late English singer-songwriter Peter Skellern regularly visited his son in Devonport and in 2013 he collaborated with New Zealand playwright Roger Hall on the stage play You Can Always Hand Them Back. Barry Andrews (XTC and Shriekback) has a New Zealand-born son, Finn Andrews of The Veils. I've been told, unsubstantiated, that a son of Steely Dan's Walter Becker attends a private Auckland school. Taj Mahal has been a frequent visitor since the 1980s and two of his children, raised in Wellington, are established performers – Deva (now USA-based) and Ahmen (AKA Imon Starr of Rhombus and Olmecha Supreme). Mahal's 1987 album, Taj, features two Herbs songs, 'Light of The Pacific' and 'French Letter', and he may also be remembered for his appearances in the long-running Just Juice TV ads of the 1990s.
Mahal's protege, Ben Harper, a surfing fan, reputedly purchased a home near Raglan in the 2000s. Jack Johnson was also widely rumoured to have bought in to be close to the west coast surf – not true, he lives in Hawaii.
Footloose David Paquette roamed the world for 20 years before landing here. Born 1950 in Bridgeport, Connecticut, a love of stride piano-led Paquette to New Orleans, where he was mentored by Roosevelt Sykes. Paquette shifted to the Colorado ski fields in the early 1970s and on to San Francisco, then spent 10 years in Hawaii. In 1984 he toured New Zealand with Spike Milligan, fell in love with the country and returned regularly for extensive visits before settling on Waiheke Island in 1991. He established the Waiheke Jazz Festival, tours the world almost continuously and has recorded over 40 albums.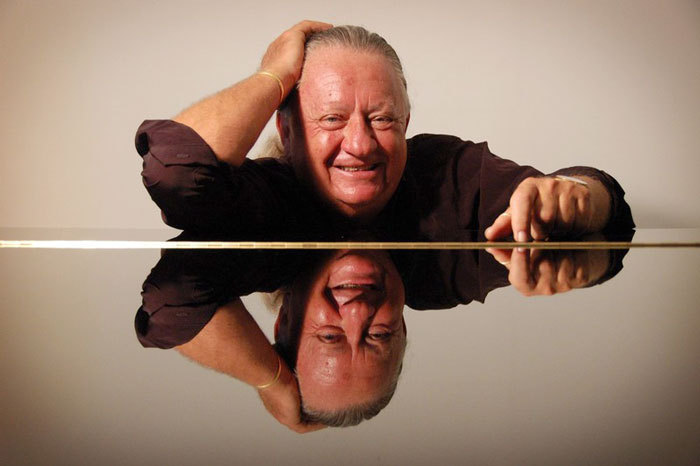 Guitarist Jon Mark shifted to New Zealand in the mid-1980s, initially settling in Eastbourne before moving to Taupo. Mark spent two years with John Mayall's Bluesbreakers at the height of Mayall's popularity before forming Mark-Almond with saxophonist Johnny Almond in 1970. He has retained an occasional musical relationship with Marianne Faithfull that dates back to the chanteuse's earliest recordings (1965) and has played with Billy Cobham, Joe Cocker and others. For the past 20 years he has managed his own record label, White Cloud, specialising in ambient and Celtic music. In 2004 he received a Grammy for an album of Tibetan monk chants.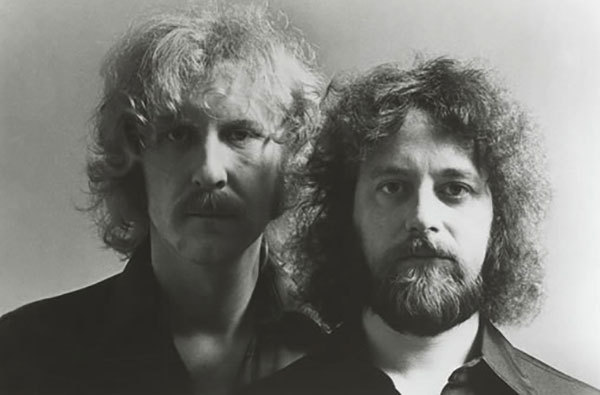 Few successful musicians from overseas have integrated so much into New Zealand as the late Russell Garcia (1916 - 2011) and his wife Gina, herself an accomplished songwriter and author. Garcia had a remarkable career, collecting Grammies and Oscars, shifting effortlessly between movie scores and his beloved jazz, working with Louis Armstrong (four albums and a concert tour), Charlie Chaplin and Henry Mancini. He was contracted to Universal Studios for 15 years, orchestrating soundtracks for Chaplin's Limelight (1952) and The Benny Goodman Story (1956), and he was the arranger/conductor of 1957's landmark album Porgy & Bess by Armstrong and Ella Fitzgerald. Other notable singers and musicians he collaborated with include Maynard Ferguson, Judy Garland, Stan Getz, Stan Kenton, Julie London, Anita O'Day, Oscar Peterson, Mel Torme and Andy Williams. Russell Garcia released over 60 albums under his own name and authored The Professional Arranger Composer (Books I and II), considered the definitive textbooks, translated into six languages.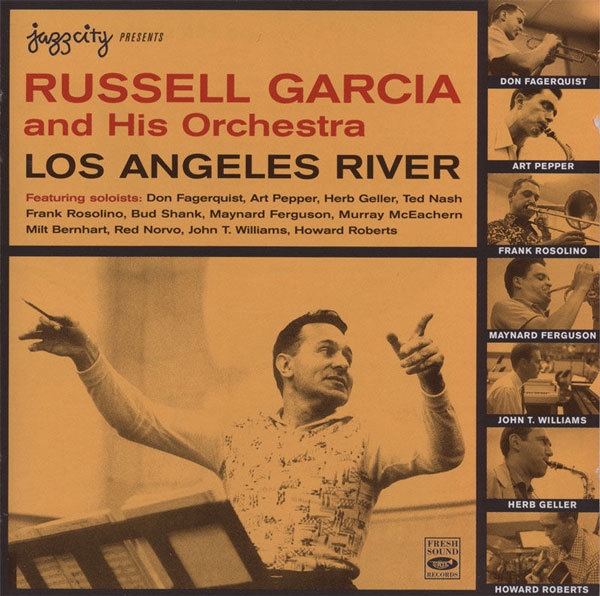 In 1960 the couple, devotees of the Bahá'í Faith, left the USA to sail the world, spreading the message of world peace. They grounded in Aotearoa in 1966, settling in Kerikeri, accepting the occasional commission in the USA but mostly living a quiet life and volunteering their services as music teachers in the community. In 2009 Russell and Nina Garcia were each awarded the QSM for services to music.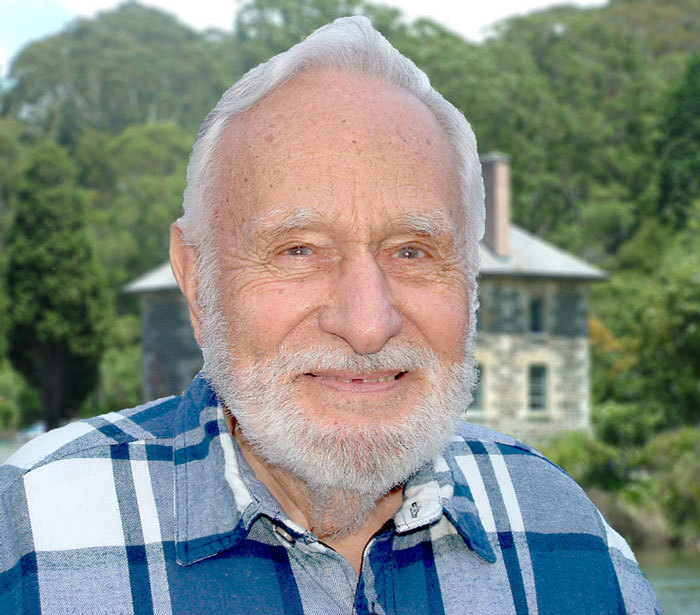 Another who has wholeheartedly thrown in his lot with New Zealand is Californian pedal steel maestro Glenn Ross Campbell. His first band of note, The Misunderstood, were pioneers in the emerging psychedelic sounds. Lured to London in 1966 by influential broadcaster John Peel, they were hampered by continuous line-up changes. In 1969, with Campbell the only original member, the band name was changed to Juicy Lucy, best-remembered for a raucous version of Bo Diddley's 'Who Do You Love?', a minor UK hit in 1970. They survived through to 1972, releasing four albums. Campbell then went on to tour North America with Joe Cocker and later, Sammy Hagar. An Auckland resident since the mid-1980s, he is an in-demand session muso and performs low-key gigs around Auckland with Stingray, a blues band featuring Brian Glamuzina (Willie Dayson Blues Band).
Few immigrants have had a greater impact on the New Zealand musical scene than American saxophonist Bob Gillett.
Few immigrants have had a greater impact on the New Zealand musical scene than American saxophonist Bob Gillett of Santa Ana, California (1925-2013). His New Zealand career spanned just 12 years (1960-1972) but many major players from that era have cited him as a huge influence, including Alan Broadbent, Frank Gibson Jr, Tony Hopkins, Doug Jerebine, Mike Nock, Claude Papesch and Brian Smith. After leading a USA Army big band during World War II, Gillett studied classical composition under Arnold Schoenberg, spent two years with the Stan Kenton Orchestra and played behind Anita O'Day, Billie Holiday and Frank Sinatra.
After a short spell in Sydney, Gillett arrived here in 1960, making an immediate impact with his playing and arranging skills and he was soon leading his own radio dance band. He produced records, moved into rock (Space Farm and Breeze) and formed The Brew, the most experimental band of its day (1966-67).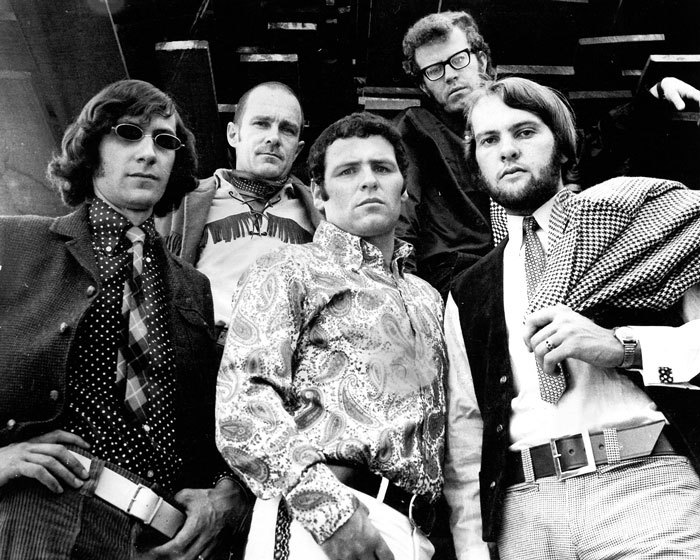 In 1972 he flew to the USA for a visit. Hampered by immigration problems, it would be 20 years before he set foot in New Zealand again, retiring to Waiheke Island to write beat poetry.
American folk singer Peggy Seeger (sister of Mike Seeger and half-sister of Pete Seeger) divides her time between England and the Marlborough Sounds. Seeger was married to English folky and songwriter Ewan McColl for over 30 years, through to his death in 1989. McColl's 'The First Time Ever I Saw Your Face' was written about Seeger, and she later entered into a working and personal relationship with Irish folk singer Irene Pyper-Scott (the couple married in a civil union in 2006). Pyper-Scott immigrated in 2004 and Seeger spends around three months a year in New Zealand.
In 1970 the Peddlers, at best cult figures in homeland Britain and the USA, undertook an extensive NZ tour, main centres and small towns, and sent 'Girlie' to No.1 on the New Zealand charts, the only country to give the trio a chart-topper. In 1981, when things had wound down, Peddlers main man Roy Phillips immigrated to New Zealand, performing only occasionally, concentrating on a career as a restaurateur. After a long period in the Bay of Islands, he shifted to Christchurch.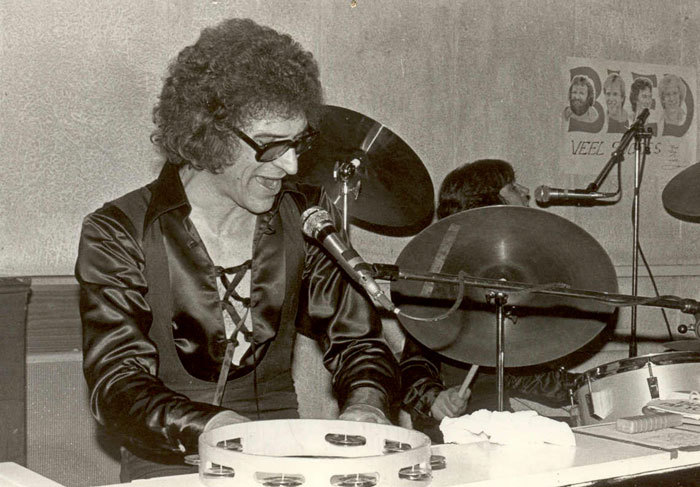 Dr Robert Burns, PhD, has lectured at Otago University since 2001. With his naturally funky style, Burns' UK career took off in the early 1970s, earning a rep as a perfect bassist for visiting American soul acts like Sam and Dave, Isaac Hayes and the Stylistics. As a session player, he recorded with Atomic Rooster, Dave Gilmour and Zoot Money, plus countless television shows; he had a spell with jazz band Nucleus and twice toured the world as Eric Burdon's musical director. As well as his academic duties, Rob Burns also plays in the jazz-fusion trio Subject2Change.
There's a page online, headlined Whatever Happened To Fine Young Cannibals' Roland Gift? In it, Gift, married to a New Zealander, speaks about leaving the spotlight, adopting a reclusive life, raising his family, but no mention of purchasing a farm on the Coromandel. He could have moved to Luton.
When I pitched this story to Simon Grigg at AudioCulture, he said, "I don't think buying a bit of land and never going there counts, does it?" He has a point and, for sure, there have been a number of international celebrities who have owned properties in New Zealand without assimilation. And if they're not assimilating, who knows what stars and superstars have New Zealand property holdings?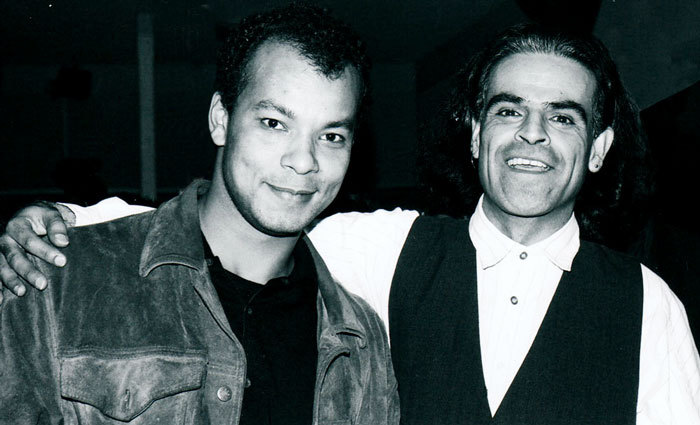 I first heard about the "guy from Supertramp" living on the Coromandel in the late 1970s. I peeled my eyes at Nambassa 79, just so I could say, haere mai, bro, welcome to Aotearoa. He didn't show. Anthony Kiedes (Red Hot Chili Peppers) owned a Kaipara farm between 1996 and 2001. The purchase of two South Island high country stations at a cost of $20 million-plus by Shania Twain and then-husband Mutt Lange was widely reported. The couple built Shania's "dream home" shortly before the marriage fell apart. Mutt still retains his interest in the properties but I don't think Shania is coming back. Shania lost a husband in New Zealand, AC/DC's Phil Rudd just lost the plot.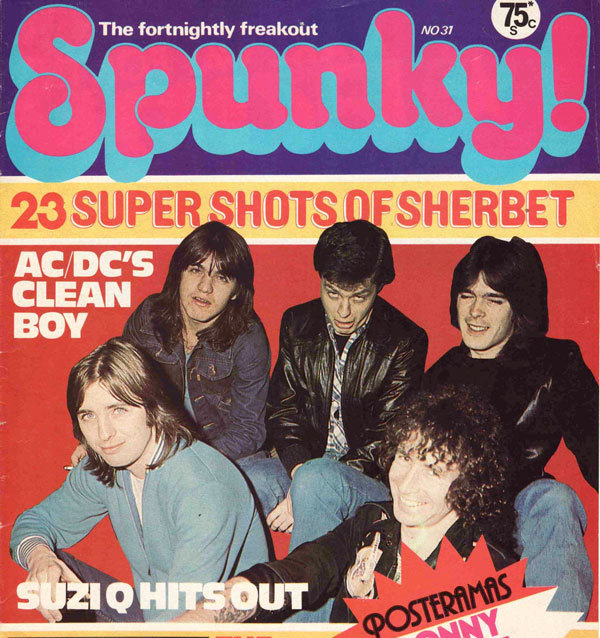 As part of my elementary research for this piece, I requested suggestions on Facebook, receiving over 200 responses, mostly the well-known immigrants, a handful of gee-is-that-so? and dozens of unsubstantiated rumours – Neil Young had a house in Sumner … Steve Miller lives in Havelock North … Five For Fighting's lead singer is married to a New Zealander and used to spend some time in Titirangi … Nina from 99 Luftballoons has lived at Golden Bay for years now … the late Tennessee Ernie Ford fell in love with New Zealand and I believe lived for a time in Northland … Howie Casey, the saxophonist for Paul McCartney's Wings, lives here … none of which appear to be true.
A popular misconception is that the late Stevie Ray Vaughan was a regular visitor. It's true that he had a strong New Zealand connection (Midge Marsden, the Europa TV ads, a Wellington fiancée) but he never stayed for any great length of time.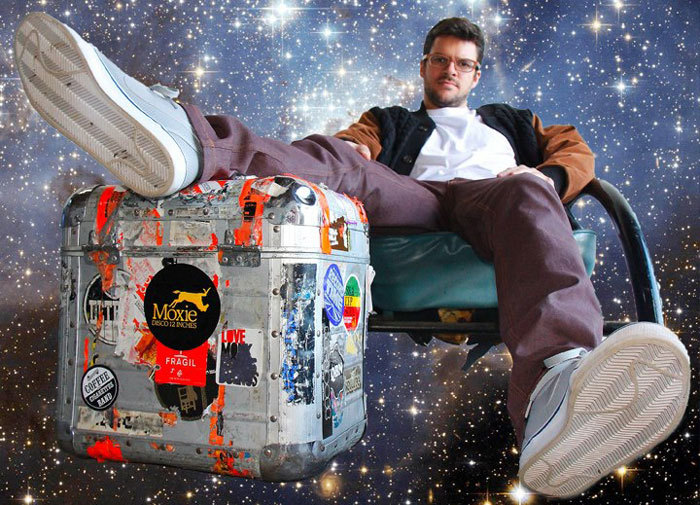 But those that have include: Paul Rutherford (Frankie Goes To Hollywood) immigrated in 2003, spending three years in Queenstown before settling on Waiheke Island. Hip Hop/reggae singer Kevin Mark Trail divides his time between London and New Zealand. Another DJ, Matt Chicoine AKA Recloose, was a New Zealand resident between 2009-2014. Since the mid-2000s Serj Tankian (System of A Down) has divided his time between Los Angeles and a property at Piha. Bassist Malcolm Foster, ex-Pretenders and Simple Minds, is a long-time New Zealand resident. Current Pretenders bassist, Nick Wilkinson, lives in Dunedin.
Prior to his arrival from the USA in the 1990s, Puerto Rico-born percussionist Miguel Fuentes of Kantuta worked with George Benson, Isaac Hayes, Patti LaBelle and Grover Washington. Ex-Wailers guitarist Roy Ventrakaman spent a decade here (including a stint with House Of Shem) before shifting to Sydney. UK "punk folk" pioneer Patrik Fitzgerald immigrated in 1995. American Winnie Winston (1941-2005) spent his final 10 years in Wellington, an accomplished bluegrass banjo player, pedal steel guitarist and author of a definitive book.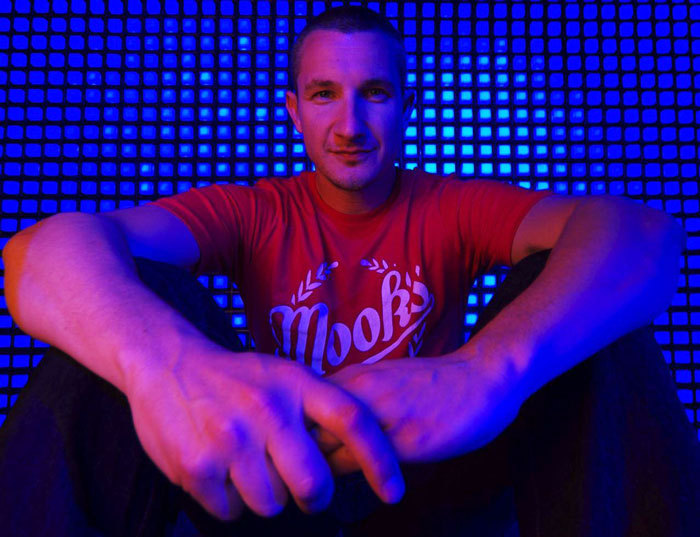 There are others. American drummer Greg Tell, UK DJ and producer Dick Johnson (AKA Magik J) is New Zealand based and hosts a popular Auckland radio show, Brits Peter O'Flaherty (Simon Dupree & The Big Sound) and Alan King from the (UK) Action. Simon Grigg tells me that a member of UK punk band Slaughter and The Dogs worked in an Auckland dairy.
One unsubstantiated rumour that perked my interest was that Gene McDaniels spent his final years in New Zealand. Not true, his later life was spent as an apparent hermit in Maine, USA. Unless, of course, he was deliberately confusing the folks back home and he was really hiding out in the Coromandel with that "guy from Supertramp".