At dawn on the first day of the year 2000, a fleet of 2000 sea craft led by a flotilla of waka taua followed the convergence of the Sun's rays to Auckland's Okahu Bay, where they were greeted by the largest haka ever performed: 10,000 strong. On shore, Te Vaka played; Dame Malvina Major and others performed later.
It was fitting that this event, Day One, the end of Auckland City's new millennium celebrations, was organised, in conjunction with Ngāti Whātua O Ōrākei, by Hegan Entertainments, a family-owned booking agency whose founder, the late Eddie Hegan, entered the New Zealand entertainment business in 1919.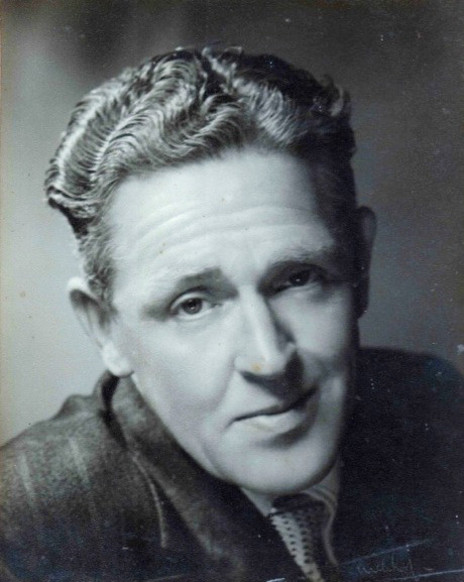 Hegan was born in Northern Ireland in 1906. At age 12 he was given a ticket to a vaudeville show in Belfast, and a chance meeting with renowned tap dancer Pat Rooney opened up a whole new world for the youngster. He would become an entertainer. Tap dancing would be just the start.
The Hegan family immigrated to New Zealand in 1919, following Hegan's aunt to Rangiora, north of Christchurch. There was to be no more schooling for the 13-year-old and he worked in a variety of jobs: messenger boy for the Rangiora Post Office, spells at a local chemist shop and a Christchurch department store. None of them lasted for too long.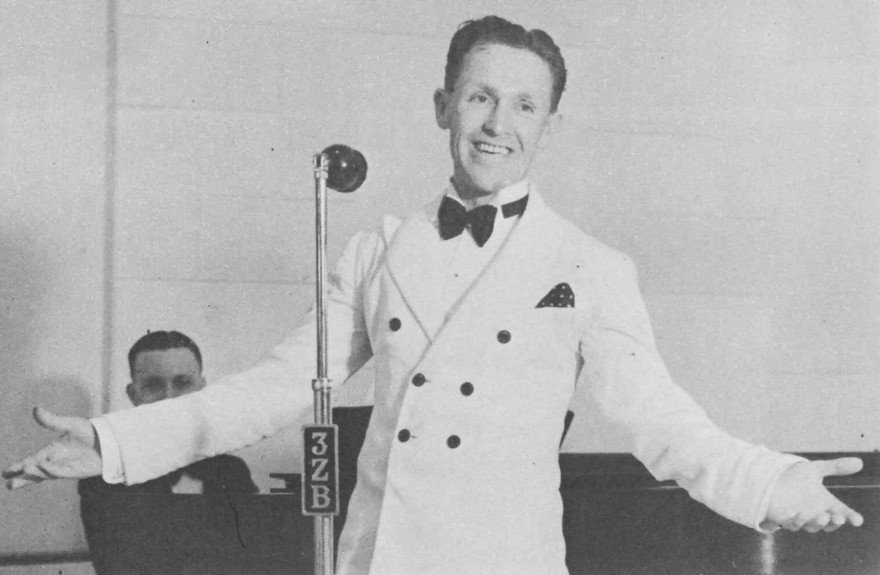 Meanwhile, young Eddie practised his tap dancing, seeking a break into show business. At age 20, his dreams were curtailed when he was diagnosed with tuberculosis and dispatched to a Cashmere sanatorium. Fully recovered and more ambitious than ever, he successfully auditioned for the Kiwi Sunshine Players, a vaudeville revue.
Looking back at his father's early career, Kim Hegan says, "The Sunshine Players toured right throughout the South Island and this was when Dad learned the ins and outs of producing a show. It was all hands-on in those days and he put up posters, sold tickets, operated the curtains, set up the stage." Early in the Depression, Hegan went to Australia with the Gloom Chasers troupe, but was out of work two weeks later.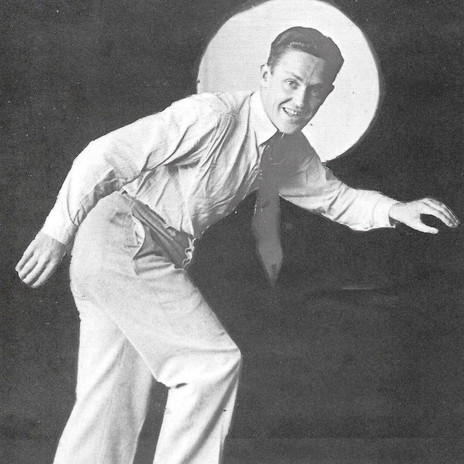 In 1931, back in Christchurch, he founded the Hegan School of Tap Dancing, specialising in – but not limited to – his beloved tap dancing. An omnivorous writer, he successfully pitched ideas and stories to Radio 3YC. He tap-danced on air and, remarkably, even introduced a tap dancing teaching segment.
In 1941 everything was put on hold when he joined the NZ Army, serving in the Middle East for two-and-a-half years. This included 16 weeks with a front line battalion in the desert. He later wrote in his memoir, No Choice, "My outstanding memory of the Great Western Desert is mostly of heat, boredom and ... flies".
While at Maadi Camp in Egypt, Hegan saw the New Zealand Divisional Concert Party, which would soon evolve into the Kiwi Concert Party. He was invited to join, but didn't want to have his rank revert to private, because of the cut to his pay, which was already meagre.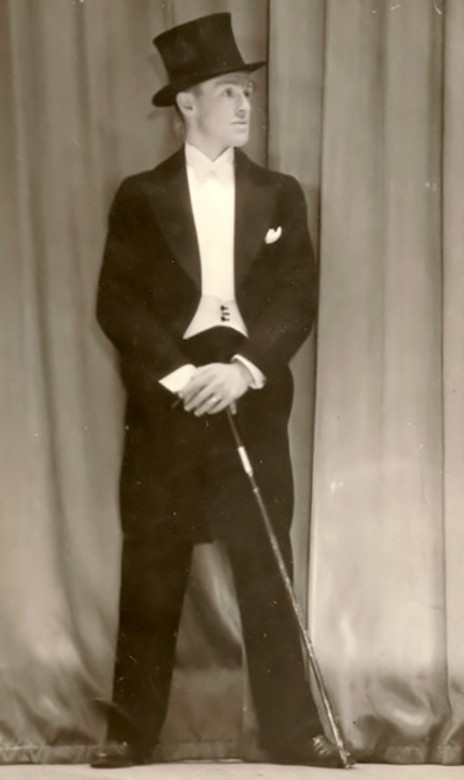 Demobbed in 1944, he returned home to find that his wife had left him and the dance school had closed. But he had made a reputation as a show organiser and was almost immediately contracted to produce Kiwis On Parade for the War Department and later The Last Bond Wagon, a touring revue aimed at encouraging New Zealanders to invest in war bonds. Following a show in Blenheim in 1946, Hegan was approached by Tommy Kirk-Burnnand, founder of the successful Kiwi Concert Party, which had recently disbanded. Apparently, a few of the concert party members were in Wellington, seeking someone with Hegan's expertise. Hegan teamed up with them in August 1944 and the Kiwi Concert Party was reborn as the Kiwis. In November that year he produced the company's first revue, Cairo Carnival, at the Opera House, Wellington. Desert Days and Alamein Antics would follow.
The Kiwis would successfully tour New Zealand and Australia through to 1954, although Hegan left in late 1947, not least because of a second marriage and the arrival, in smart order, of four boys: Campbell, Chris, Kim and Shane. All were to later involve themselves in the entertainment industry.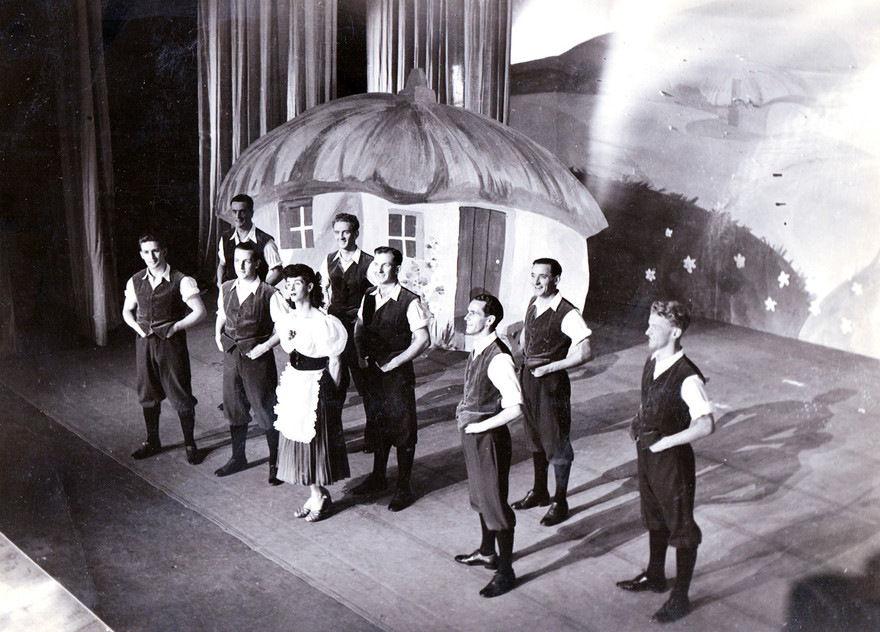 Kim Hegan explains, "My mother was born Elaine Campbell, an only child from a very wealthy family. Mum and Dad met on a train and were clearly meant for each other. In the years ahead, when I was growing up, it was Mum who kept the business going. Dad might have handled the books but it was my mother who managed the nuts and bolts, and I think he liked it that way. He always seemed happiest when he was writing in his study, I think writing was what he enjoyed most. Mum pretty much ran the agency, she had a grip on things and was a great negotiator."
Relocating to Auckland, throughout the 1950s Eddie Hegan managed theatres (the Strand in Onehunga, the Victoria in Devonport) and worked for the Auckland Public Relations Office, organising what evolved into the Auckland Festival. He had his own radio shows and wrote radio plays, and there were Christmas extravaganzas and talent quests at his picture theatres. Howard Morrison won a talent quest at The Strand before the formation of the Quartet; Ricky May won the following year.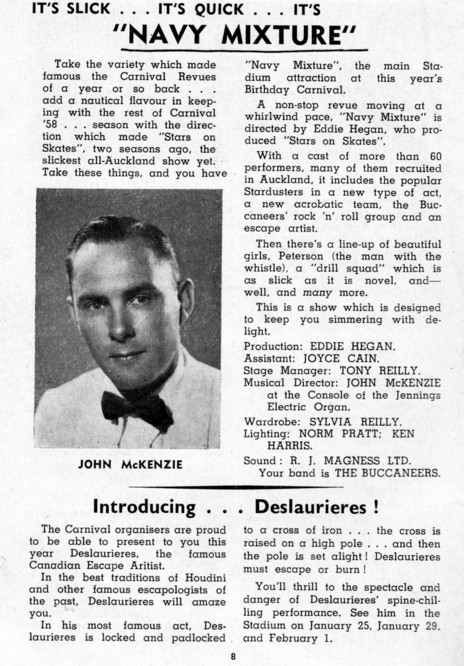 In 1959 Eddie Hegan convinced the New Zealand Tourism and Publicity Department to finance a show which he had conceived: Maori. Aimed at the Australian market and featuring 25 performers, Maori was a huge success. "Dad had already developed a rapport with Māori entertainers," Kim Hegan says. "I think that other agents and producers were … not racist but a little wary of Māori performers. They had a reputation, not necessarily true, of being late or unprofessional. I can remember lots of Māori entertainers at our house when I was growing up and there's no doubt that Mum and Dad had a special rapport with them. They'd had a relationship with George Tumahai and Daphne Walker for some years, and later Sir Howard and Ricky May. Billy T James came later again. George Tumahai was a lovely guy and very, very funny, sort of like Billy T before Billy T."
In 1960, following the death of Auckland booking agent and promoter George Tollerton, Eddie and Elaine formed the Hegan Entertainments agency. Kim: "They had that old-fashioned loyalty and integrity thing. George Tollerton was a mate and actually handled my father's bookings, mostly MC work by that stage, and although they could have formed the agency a few years earlier, it was in deference to George that they didn't. I think that they were the right mix at the right time."
Throughout the 1960s Hegan Entertainments found its niche in New Zealand's growing cabaret market, catering for a generally more sophisticated clientele than the competition, Phil Warren and Benny Levin. The Hegan acts could be found at The Colony, The Sheraton, El Cortez, The Mandalay. Artists on their books ranged from vaudevillian holdovers such as ventriloquist Jon Zealando to the budding young opera singer Kiri Te Kanawa. The Hegans scored the contract for the Auckland Easter Show, a massive annual event: entertainment ranged from walls-of-death and high wire acts to Canadian log tumblers and the Platters. They toured the occasional international acts (Vera Lynn, Max Bygraves) and signed up Chic Littlewood, Ray Woolf and others.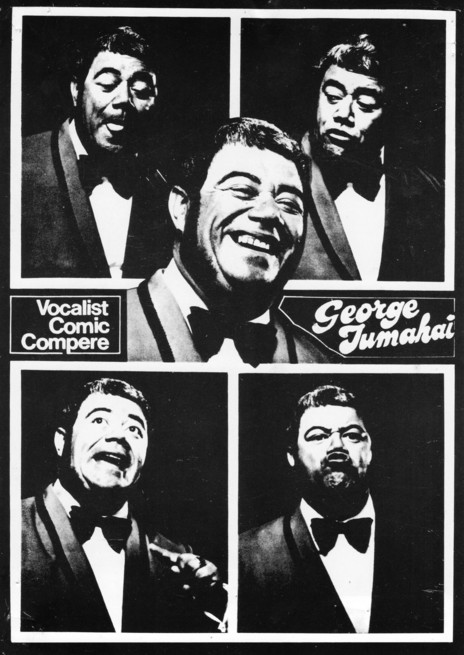 Kim Hegan admits that his parents missed the boat with rock'n'roll. "They didn't get it, didn't go for it, and there was a clear demarcation line between entertainment and rock'n'roll."
The Māori Showbands, though, and performers of similar ilk, were ever-present in Hegan shows. Kim: "I remember the shows that were put together every Christmas to play the resorts – Mt Maunganui, Tauranga, Waihi, Taupo – and the backing band was always Māori, the Quin Tikis or somebody, along with the soloists and comedians and magicians."
Throughout the 1970s there were further changes in the entertainment industry and Hegan Entertainment was in danger of becoming passé. Kim, the son who was to have the biggest involvement in the agency's later years, spent most of the 1970s in England and India, becoming a Buddhist and studying the sitar and the Tibetan language. "When I returned to New Zealand in 1977, the cabaret scene wasn't as lucrative as it had been, although I guess it lasted for another 15 years for Hegan Entertainments, and that was largely down to Billy T James."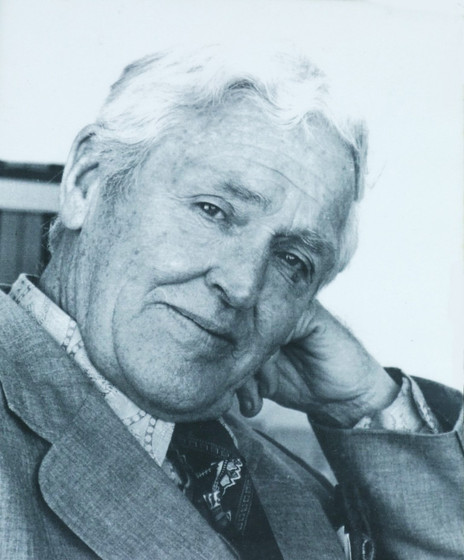 In 1978 Billy T James performed in Auckland with the Māori Volcanics. "I think it was at Lyn's suggestion [Billy T's wife] that Billy asked Mum and Dad to represent him as a solo artist. I believe that he was shy and quite nervous when he auditioned in our front room – everybody auditioned in the front room. They were won over straightaway."
At the end of 1978 the Hegans cajoled television producer Tom Parkinson into catching Billy T's performance at the Avondale Rugby League Club. Billy T James was about to become one of the biggest names in New Zealand entertainment history.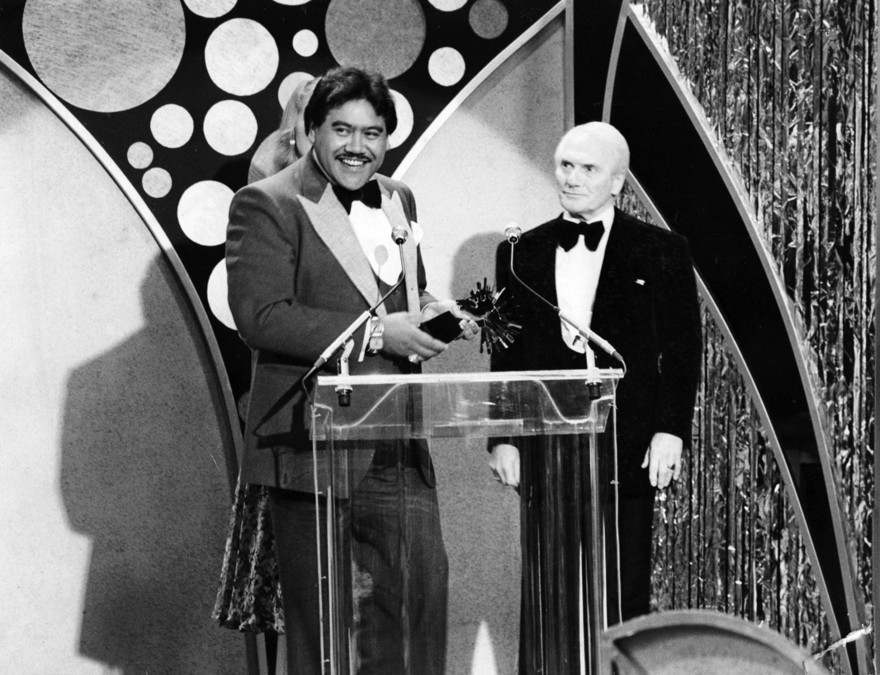 Eddie and Elaine's four sons have all, to varying degrees, worked for the family business and, indeed, pursued their own artistic aspirations (notably Chris, actor and writer and member of the Funny Business comedy troupe) but it has been Kim who has played the more prominent role. In the 1980s he began a 10-year association with Dave Dobbyn and Hegan Entertainments started booking acts outside the mainstream cabaret circuit, including tours by Stevie Ray Vaughan, The Angels, Toni Childs, Screaming Jay Hawkins, John Prine, and Paco Pena. There was a concerted attempt, with some success, at touring international acts in Australia before Kim decided that he could operate better and unheeded on the New Zealand side of the Tasman.
On New Year's Day 1990, Hegan Entertainments, contracted by Television New Zealand, staged an all-day extravaganza at Takaparawhau, aka Bastion Point, as part of New Zealand's sesquicentennial celebrations, featuring three stages and over 1200 performers. Kim was following his father's footsteps, producing shows, as opposed to just presenting an act. Similar events followed, culminating in the 2000 Millennium event.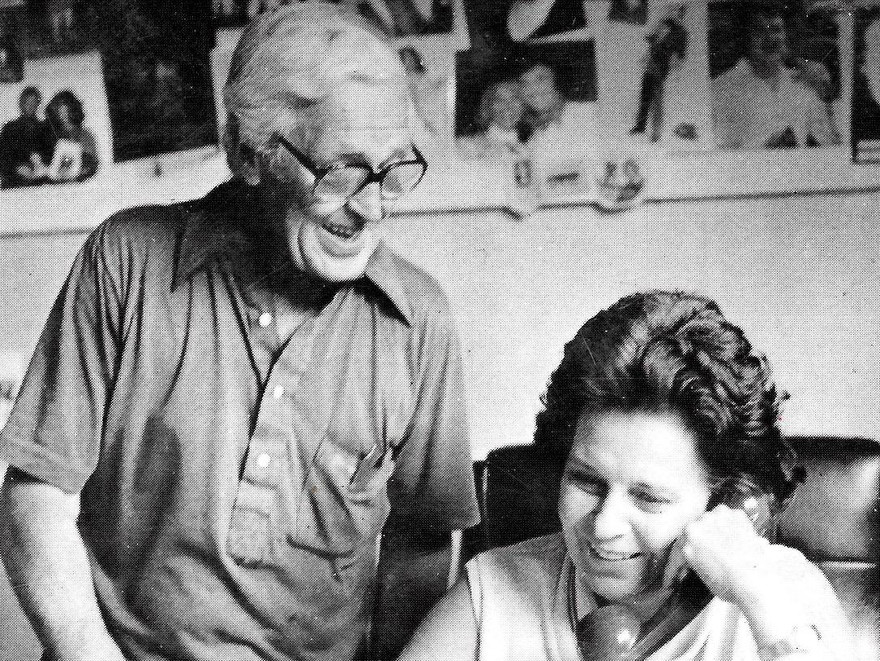 Eddie Hegan passed away in 1990; Elaine Hegan in 1998. In the 2000s Kim Hegan and Ngāti Whātua O Ōrākei pursued a multi-million project to transform Takaparawhau into a permanent tribute to all things Māori. When an overseas major investor pulled out after 10 years of planning, fundraising and negotiation, Hegan reluctantly walked away from the ambitious project. More recently, he has taken the company in a new direction: the production of documentary films. His daughter, Hana Ngatai Hegan, actor and performer, has worked at Hegan Entertainments, representing the third generation.
--
A selection of Hegan artists