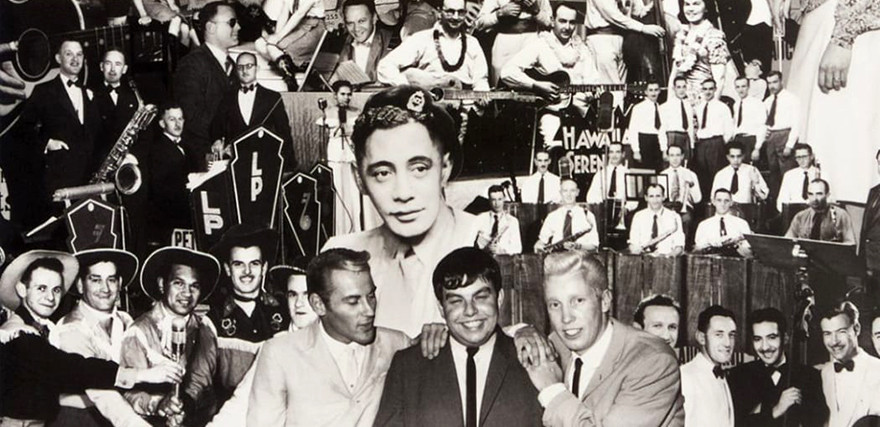 Writing about music history is one thing; being able to listen to the music simultaneously makes a world of difference. After the publication of Blue Smoke in 2010, I was commissioned by Kate Mead and Roger Smith of RNZ Concert to produce a series of programmes that could explore the archives and present music from the earliest days of New Zealand recording to the dawn of the 1960s. There was plenty of music available from 1949 on, when independent labels Tanza and Stebbing began to record and release New Zealand music. For the years before that, I had to rely on acetates, mainly from the collection of jazz archivist Dennis Huggard, and what was then called RNZ Sound Archives. Eventually there were four series for RNZ Concert, totalling 14 programmes of about 55 minutes each. These were later edited for several broadcasts on RNZ National.

Diving into the archives was a lot of fun. I heard so much forgotten music, usually played by highly skilled musicians, and often recorded with a sense of fun. Many recordings were made live in cabarets, where musicians supported comedians. Inevitably, the series quickly moved out of the 1930s and 40s to later decades, when local recording proliferated, and major label HMV finally came to the party. So much has been lost: acetates, 78s, and tapes are very fragile, and were often treated with contempt. But I'm also sure that a lot remains in attics, garages, and closets. Somewhere there must be a stash of the acetates made by NBS, a forerunner of RNZ, recorded weekly by the country's best jazz bands (centre label above). There will be more live-to-air recordings and talent shows, demos that never became commercial releases, and unlabelled reel-to-reel tapes. It's worth contacting Ngā Taonga Sound & Vision and the Alexander Turnbull Library with any discoveries, to see if they can be saved and digitised for posterity. The book is now only available as an e-book.
Full track listings can be found by clicking on the programme titles.
The early stars of New Zealand recording from the 1940s and 50s: singers such as Marion Waite, Pixie Williams, Mavis Rivers, Esme Stephens, Pat McMinn, and vocal groups such as the Knaves and the Stardusters.
Once the recording industry was established in 1949, besides novelty pop, the two genres that dominated were both of American origin, but enthusiastically adopted by New Zealand artists and fledgling record companies. This episode features country pioneers such as Tex Morton and the Tumbleweeds, as well as their acolytes such as Rex and Noelene Franklin, Johnny Granger, Jack Christie, and Jack Riggir. The Hawaiian style was also hugely popular, as heard in the lap-steel guitar of Bill Sevesi and Bill Wolfgramm, and the creamy vocals of singers such as Daphne Walker and George Tumahai.
The earliest "pop" recordings were of Māori and throughout the development of New Zealand popular music, Māori musicians dominated the industry. This episode covers Māori pop pioneers such as Ana Hato, Dean Waretini, the Tahiwis, the influential guitar teacher and songwriter Walter Smith, and the legendary Campbell brothers Phil, George and Lew, who were leading jazz players from the 1930s to the 1950s.
The 1950s heyday of "live to air" New Zealand jazz broadcasts, the impact of radio, and the influence of public broadcasters such as Arthur Pearce (Turntable) and producer Bob Bothamley.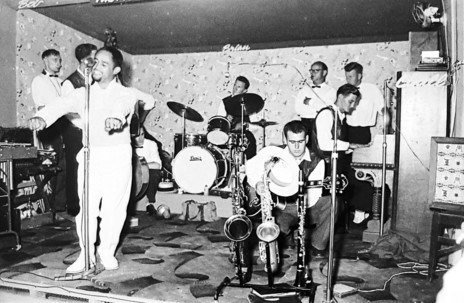 5. After Hours
Musical comedians, cabaret acts and solo artists: New Zealand's nightlife during the late 50s and early 60s. Includes early recordings of New Zealand musical comedians, cabaret acts and solo artists including Kahu Pineaha, Lou and Simon, Noel McKay, Bas Tubert and Ash Burton.
What role did radio play in disseminating early New Zealand popular music? This episode looks how pop radio changed from the conservative approach of ZB in the 1950s to the dawn of the genre as we understand it now. Archive clips of the Lever Hit Parade are included.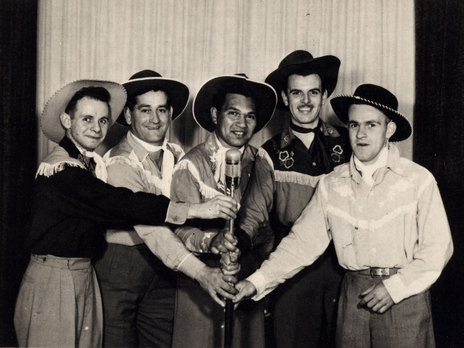 The arrival of rock'n'roll in New Zealand, the reactions of musicians, and the Twist phenomenon. Among the acts featured are Johnny Cooper, Johnny Devlin, Eddie Howell, the Keil Isles, Clyde Scott and the Zanyopolis, Rim D. Paul and the Quin-Tikis, and Max Merritt and the Meteors.
It's often said that the early years of New Zealand pop recording were dominated by local artists doing cover versions of overseas hits. This episode looks at the original pop songs written in the late 50s and early 60s. Among the writers and performers are Sam Freedman, Ken Avery, Jay Epae, Rex Franklin, Val Murphy, Willow Macky and Pat Neho.
Small jazz groups, musical comedy acts and cabaret: what New Zealand nightclubs offered in the early 1960s. Some of the recordings are deeply corny – while others remain risqué.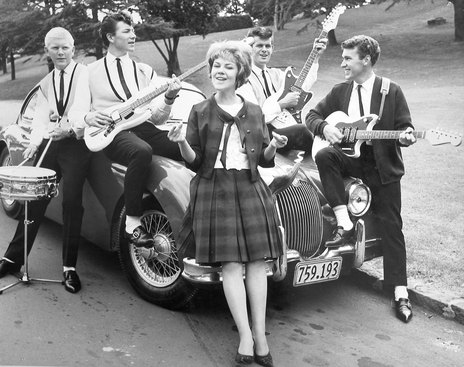 10. Beat Groups, Bobby Soxers and Bohemians
Rock'n'roll bands, teen pop and folkies: New Zealand's pop scene in the early 60s. Includes Max Merritt and the Meteors, Ronnie Sundin, Tommy Kahi, Rochelle Vinsen, and Lyn Barnett.
New Zealand artists' interpretations of overseas hits – and early original pop songwriting. Includes 'Tararua Tramp' by Nick Nicholson and the Neketini Brass, and Bert Ralton's 'Maori-Hula medley'.
Regional talent, family friendly pop, folk nationalists and country ramblers. Local hits did not begin with 'She's a Mod' or even 'Lawdy Miss Clawdy'. Features Jean Ngeru's pre-Tanza recording of 'Blue Smoke', Lou Paul and His Māori Maids, Pat McMinn, and John Parkin.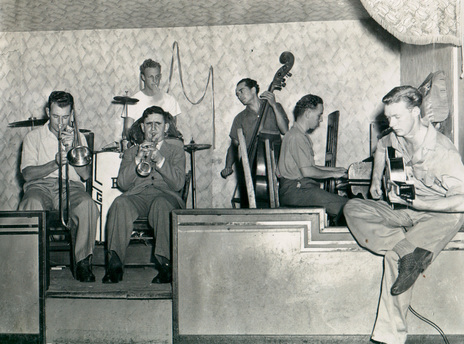 A tribute to one of the giants of New Zealand popular music, the blind Dunedin-born pianist, saxophonist, arranger and record producer Julian Lee, who would later work at Capitol Records in Hollywood.
Before Ray Columbus and Max Merritt, who were the musical legends in Christchurch? A look at the music that emerged from Christchurch between the 1940s and the early 1960s; includes several rare recordings from RNZ Sound Archives, and a 2012 interview with Stu Buchanan and Neill Pickard.
In 2022 RNZ National's Zen Yates-Fill commissioned more programmes for the series, with a 27-minute duration and expanded to include the 1970s and 80s. The programmes were made in partnership with AudioCulture.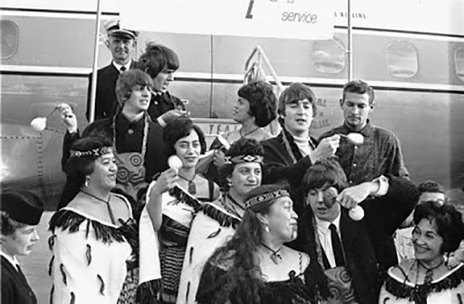 15. The Beatles and NZ Music – Part 1
The arrival of The Beatles' music in New Zealand required a response, whether you were for or against. Young musicians reacted quickly: if you didn't comb your hair forward, suddenly you looked dated.
16. The Beatles and NZ Music – Part 2
How did New Zealand respond to the Beatles? Like most places – unless you were a jazzer, or a boy or band feeling threatened – sheer joy.
17. Josie Rika
Why was a woman regarded as New Zealand's best soul singer of her generation hardly known outside Auckland's musicians and the city's nightclub audiences? In the 1970s, Josie Rika was in constant demand for backing vocals and jingles, but left very few recordings behind.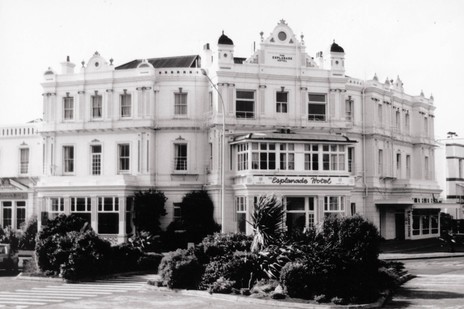 18. North Shore
A musical tour of Auckland's North Shore, which once had its own pirate ship dance hall, still has a bunker, and nurtured a Lorde.
19. DJ Twist
In the 1960s there was a wave of pop DJs who decided to flip roles and become recording artists. This episode looks at the DJs who crossed over from patter to platter, among them Neville Chamberlain, Keith Richardson, and Bas Tubert.
20. Getting it Together in the Country
In the late 60s the phrase "getting it together in the country" described bands who were burnt out from psychedelia, or just wanted some space, man. They removed themselves from the city to live somewhere they could make noise in peace.
21. Twist Fever
"Beware of the Twist" the NZ Truth declared, when the swiveling dance first arrived in Auckland. The Twist had more grace than rock'n'roll, the paper admitted, but there was this suspicion that the latest dance craze "wasn't quite nice".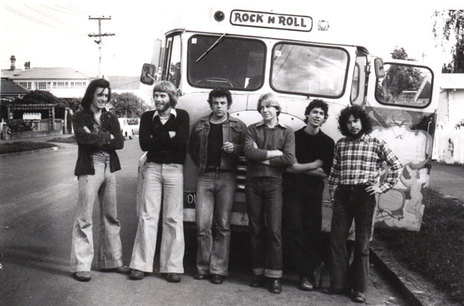 If there was a Wellington sound in the 80s it was a local version of rhythm and blues that became unique to the capital. The path from Rough Justice to the Holidaymakers. This programmme was dedicated to saxophonist Andrew Clouston.
As a boy in the early 60s, Dalvanius Maui Prime was already a good singer and had ambitions to become an entertainer.
24. Women Singers
When it comes to gender equity and the history of New Zealand popular music, without question women musicians have been poorly served. Among the 1960s singers who are now rarely mentioned are Carol Davies, Denise Williams, Kim Krueger, and Cathy Howe.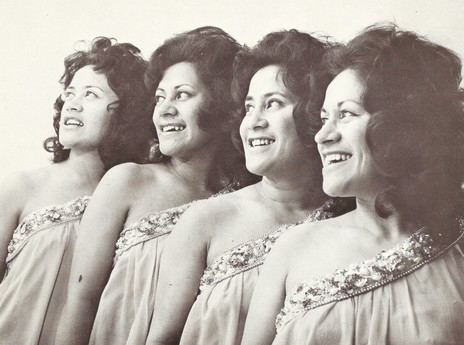 25. Soul from the Deeper South
Soul music has always been popular in New Zealand, and comes and goes in fashion. In the 60s and early 70s, local bands knew how to fill dancefloors with rhythm and blues from Memphis or Detroit.
New Zealand has been a fertile climate for rock'n'roll and R&B from New Orleans since the mid 50s with Johnny Cooper's 'See Ya Later Alligator', and Johnny Devlin's 'Lawdy Miss Clawdy'.
27. Dylan Down Under
It was night time in the big city when a dossier arrived at Blue Smoke HQ. It contained about 150 names, and 150 song titles. The document was a list of Bob Dylan songs interpreted by New Zealanders, compiled by local Dylan scholar Bill Hester. Nick Bollinger talks about New Zealand musicians' response to Bob Dylan.
28. Devlin Arrives
Over 50 years after they were recorded, we hear some very rare Johnny Devlin audio, being broadcast for the very first time: an audition from 1957, and a live track from his barnstorming national tour of 1958-1959. With thanks to the Alexander Turnbull Library and Grant Gillanders.
Throughout its history, Christchurch has had a thriving music scene, in all genres: classical, jazz, contemporary, country, rock'n'roll, punk, pop and electronica. A musical walking tour of the city, using AudioCulture's Christchurch Story Map.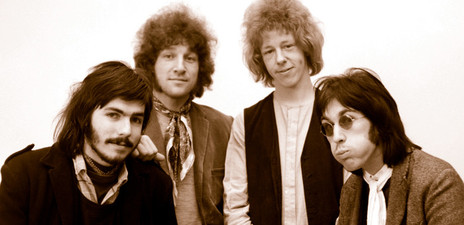 30. Blues Aotearoa
New Zealand musicians embraced the blues boom of the 1960s, stimulated mostly by British R&B groups emulating their heroes from the Southern United States and Chicago. A celebration of some early advocates of the blues in Aotearoa.
31. Piano Pop
In the 70s and 80s when – inspired by Elton John, Carole King, or Paul McCartney – New Zealand's piano-playing songwriters fought back against six strings and three chords.
32. Covers
Perhaps thinking of the cover bands of the 1970s, the human jukeboxes and the booze barns, musicians since the 80s have avoided what they call cover versions. The practice of New Zealanders interpreting songs by other local songwriters has become unusual.
33. Rob Aickin
New Zealand's most successful record producer of the late 70s was only active for five years. Rob Aickin had hits with Hello Sailor, Th' Dudes, Golden Harvest, and Patsy Riggir. Then he left the industry he had helped modernise.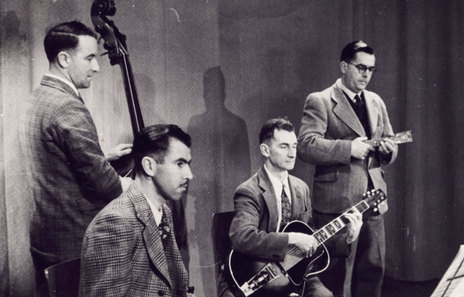 34. Jim Carter
Jim Carter, the lap-steel guitarist on the original recording of 'Blue Smoke', and guitarist on several significant early New Zealand pop records, died in October 2022, aged 103.
For nearly 100 years the Main Trunk line was the superhighway of Aoteoroa, taking passengers, livestock, and cargo from Johnsonville to Geraldine and beyond. Countless musicians have heard the lonesome whistles blow and turned them into melodies.
36. Funk Aotearoa
In 2017 a ground-breaking compilation of New Zealand funk was released – Heed the Call. It encouraged others to dig deep and see what funk they could find.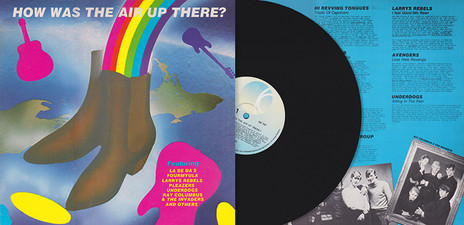 In 1980 a compilation of New Zealand bands from the 60s was released. It inspired post-punk bands to keep it short and snappy, and created an interest in our pop history.
38. The Pacific
In the 1950s and 60s, Pacific pop music flowed from the islands to Aotearoa. The musician peers of Auckland-based expatriates Bill Sevesi and Bill Wolfgramm recorded often for New Zealand record companies.
Has it ever snowed in New Zealand on Christmas Day? Over the years our musicians have rearranged Christmas to suit, and our songwriters have added some sunshine to the playlist. A 55-minute special, with thanks to Grant Gillanders.
--
Homepage thumbnail: the caravan radio is part of RNZ's Kiwiana Radios collection